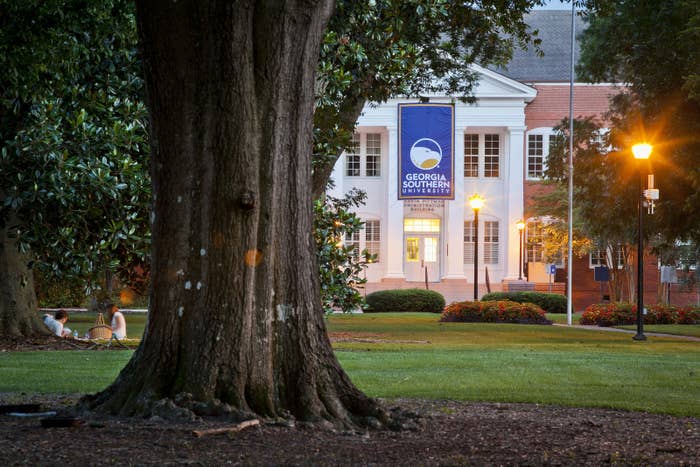 Officials at Georgia Southern University have declared that the college is "no place for bigotry or racism" after screenshots circulated on social media of a white student accidentally sending a racist slur to a black student slated to be her roommate.
Viral screenshots of the text conversation show a female student, who is black, texting an introductory hello to her new roommate, who is white.
"Her insta looks pretty normal not too niggerish," replied the white student, suggesting that she was trying to text a friend a racist comment about the other woman's Instagram.
She then blamed her phone's autocorrect function for the slur.

"Damn spell check I did NOT mean to say that. I was texting Hannah and I meant to say triggerish meaning that you seemed really cool nothing that triggered a red flag!" wrote the white woman, apologizing.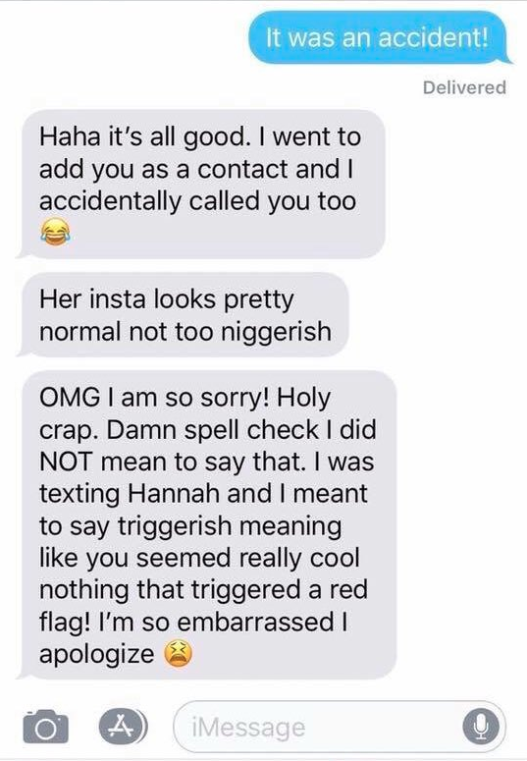 The woman who wrote the racial slur appears to have deleted her social media accounts. The other woman has not yet responded to BuzzFeed News' request for comment.
The university released a statement about the incident on Friday, condemning the student's racist comment.
"The University shares the hurt our community has expressed following the use of a racial slur exhibited in a screenshot shared on social media," it reads. "The use of such racist comments is offensive and unacceptable and in no way reflects the attitudes or values of Georgia Southern University."
BuzzFeed News has reached out to Georgia Southern to see if the university has taken any disciplinary action against the incoming student who wrote the slur, but has not yet received a response.
Leon Bowles, a senior at the school, told the campus newspaper, the George-Anne, that black students at the college are likely not surprised by the message.
"I think I speak for the entire African-American population of Georgia Southern when I say that while I am not surprised, I am angry and disappointed," Bowles told the paper. "The text itself was cause enough for outrage, but the pathetic attempt at an excuse and apology was a flippant insult to her intelligence."