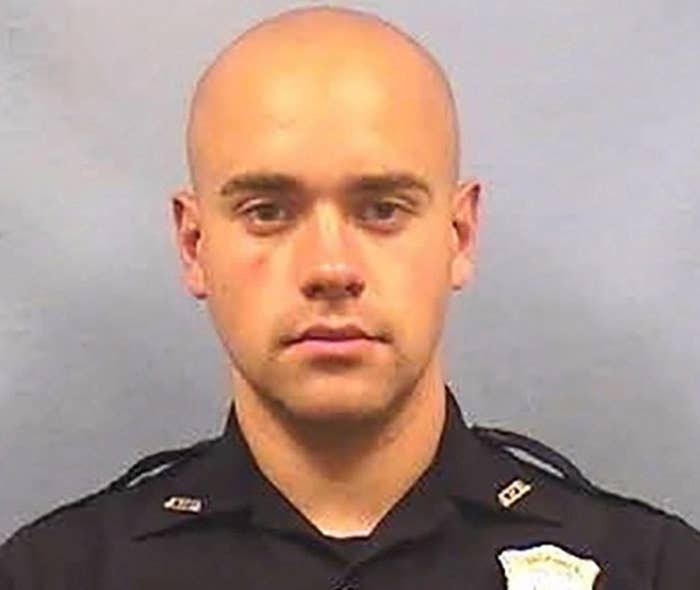 A former police officer who had been fired from his job and charged with murder in the death of Rayshard Brooks has been reinstated to the Atlanta Police Department.
Garrett Rolfe was fired on June 14, 2020, two days after he shot and killed Brooks, a 27-year-old Black man who'd been sleeping in a parked car in a Wendy's parking lot.
On Wednesday, the Atlanta Civil Service Board reversed the decision to terminate Rolfe, a seven-year veteran of the APD.

In a five-page finding, the board noted that Rolfe was supposed to get 10 days' notice of his termination and the chance to respond to it.
The city had argued that because it was an "emergency action" those rules didn't apply. However, the firing was not properly marked as an emergency action on termination documents and Rolfe was given only hours to respond.
"The Board concludes the Appellant was not afforded his right to due process," the Atlanta Civil Service Board wrote in their finding. "Therefore, the Board GRANTS the Appeal of Garrett Rolfe and revokes his dismissal as an employee of the APD."
The finding notes that then-APD chief Erika Shields did not sign Rolfe's termination forms. She stepped down as chief that same day.
The death of Brooks, a father of four daughters, came just weeks after the murder of George Floyd and helped to fuel nationwide protests against police treatment of Black Americans.
In Atlanta, thousands took to the streets, police arrested dozens of protesters, and the Wendy's where Brooks was killed was set on fire.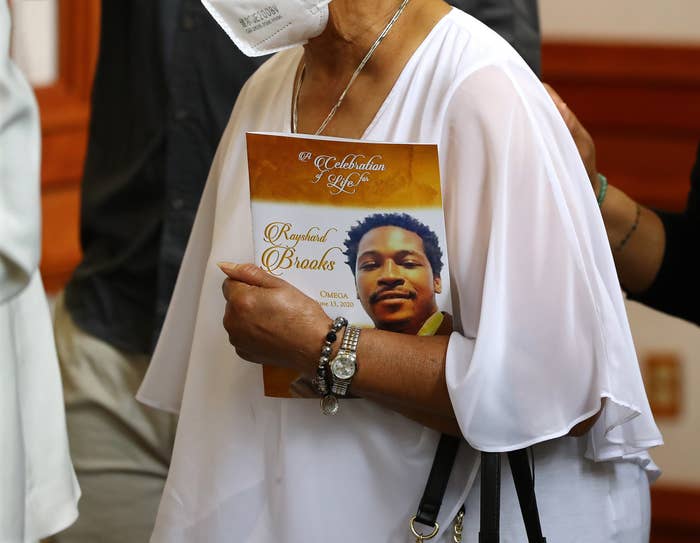 Body camera footage and eyewitness video showed that after nearly 30 minutes of talking with Rolfe and another officer, Brooks was shot in the back as he ran away from officers after taking one of their tasers.

After the shooting, no medical aid was provided for two minutes, and Rolfe kicked Brooks' body.
On June 17, 2020, the Fulton County district attorney announced 11 charges against Rolfe, including felony murder, and three charges against Devin Brosnan, the other officer present.

During the hearing by the Atlanta Civil Service Board, Sgt. William Dean, an APD veteran of 25 years and currently assigned to the Internal Affairs Advocacy Unit, told the board that Rolfe's "hurried dismissal may have been due in part to a press conference that was on the horizon."

In a statement to BuzzFeed News, an APD spokesperson said Rolfe would remain on administrative leave due to the charges against him:
The Civil Service Board (CSB) has reversed the termination of officer Garrett Rolfe only on the basis that they were not done in accordance with the Atlanta City Code. It is important to note that the CSB did not make a determination as to whether officer Rolfe violated Atlanta Police Department policies. In light of the CSB's rulings, APD will conduct an assessment to determine if additional investigative actions are needed.
Because officer Rolfe has criminal charges related to this incident, he will remain on administrative leave until those charges are resolved.
Protests are planned in Atlanta this evening in response to the news of Rolfe's reinstatement.