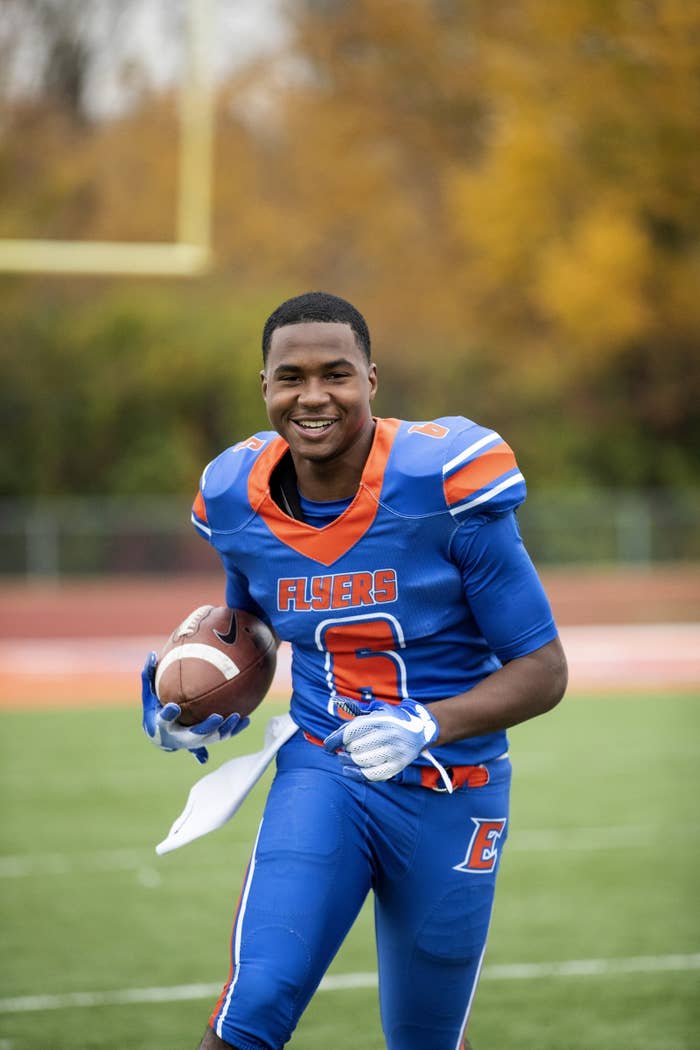 A rising 14-year-old football star who already had two college offers died after being shot Saturday night at a party in Illinois.
A stray bullet hit Jaylon Mckenzie — who was listed in October as one of Sports Illustrated's "Six Teens Who Will Rule the Future in Sports" — as he was leaving after a fight broke out, his mother told CNN.
The Illinois State Police said it is investigating the shooting, which occurred at about 11:40 p.m. Saturday in Venice, Illinois, just outside of East St. Louis. Officers responded to reports of gunfire and found Mckenzie injured. He died shortly after arriving at the hospital.

"I just started screaming," his mother, Sukeena Gunner, said. "I just prayed and asked the Lord not to take my baby."
The young athlete had received offers from the University of Missouri and the University of Illinois to play football, even though he was only an eighth-grader at Central Junior High.
Mckenzie's Twitter account showed him attending elite football camps and programs across the country, as well as posting about his college offers from Division One schools. The love of sports was lifelong — his very first word was "ball," his mother told CNN.
"It's still like a bad dream, like I'm gonna wake up in the morning and my baby's gonna be smiling at me asking for something to eat, like he always does," Gunner added.

Al Lewis, who coached Mckenzie in the Southwest Illinois Jets basketball team, told KSDK-TV that the teen was down-to-earth about his successes and was a known prankster.

"He was just a great kid," Lewis said. "I know that's cliché in these types of situations, but you won't find a kid or anyone saying anything negative about him."
Cases of middle schoolers getting college sports offers are also "very uncommon," but Mckenzie was special, his former coach said.
"Off the court or off the football field, you wouldn't have known he was a superstar. That's when you knew that, OK, this is a great kid here," Lewis said. "Because he treated everybody the same."

When Sports Illustrated profiled him, Mckenzie said his dream was to "make the NFL." His inspiration was Adoree' Jackson of the Tennessee Titans, who also came from Mckenzie's hometown of Belleville. Instead, Jackson posted a condolence message on Sunday for Mckenzie. "You was next up and taken too soon!" he tweeted.
A 15-year-old girl who was also shot and injured Saturday night remains in critical condition.