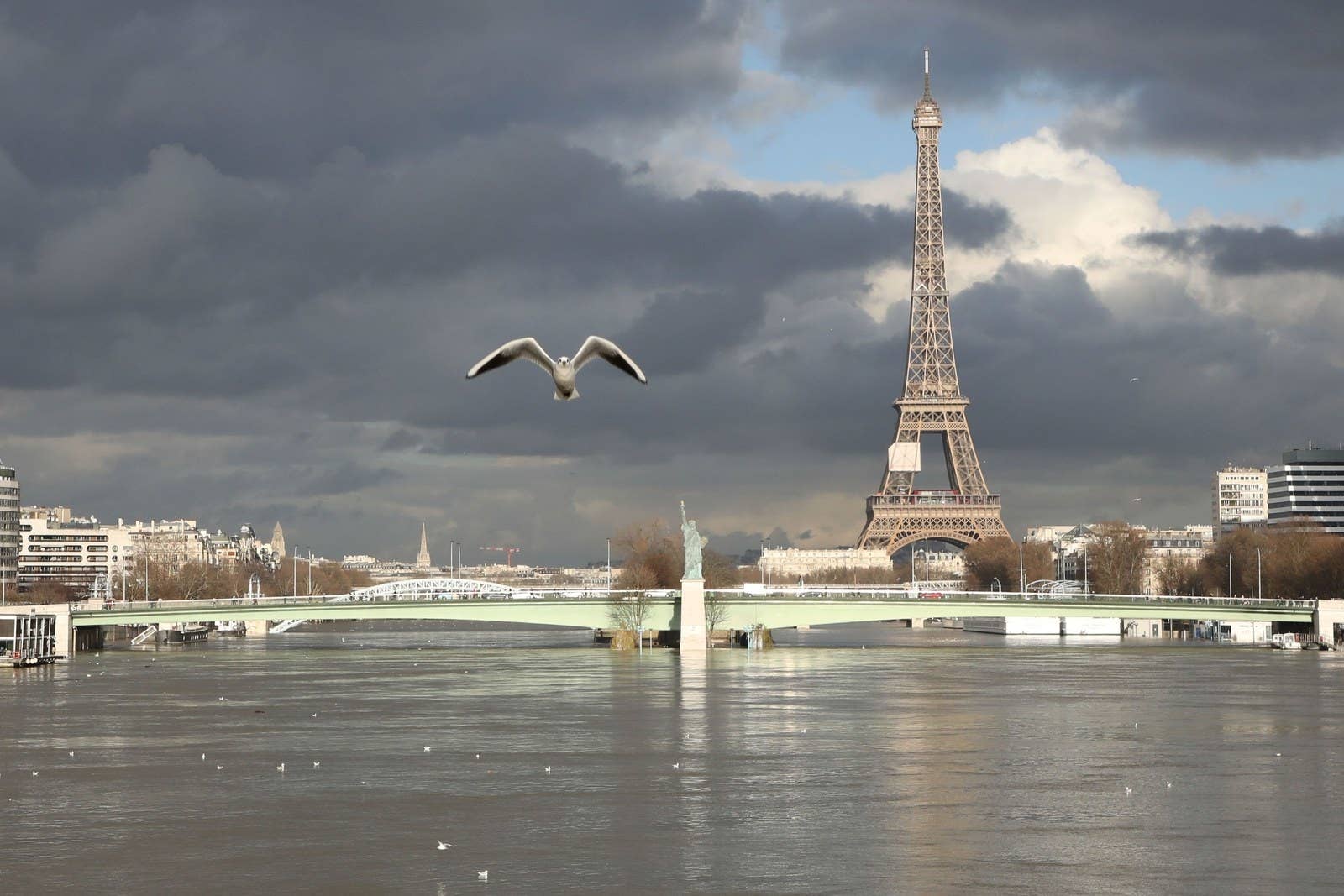 The banks of the River Seine in Paris burst on Saturday, after days of heavy rains and rising floodwaters, submerging parts of the city's bridges and sidewalks.
Over 650 people in the Paris region have been evacuated from their homes.
The French flood agency Vigicrues downgraded its flood estimates, saying it expected to the water-level rise to reach a peak in the capital on Sunday morning of 19 feet and 6 inches (6 meters), which would be several inches less than the city's 2016 floods.

Boat traffic, including tourist cruises, have been banned because of the floodwaters. Water engulfed restaurants and playgrounds along the Seine.
A lower level of Paris's most famous museum, the Louvre, has been closed since Wednesday out of fear it may flood. After the 2016 floods, much of the reserve collection was packed up to make it easier to quickly evacuate the art if needed, according to an announcement on the Louvre's site.