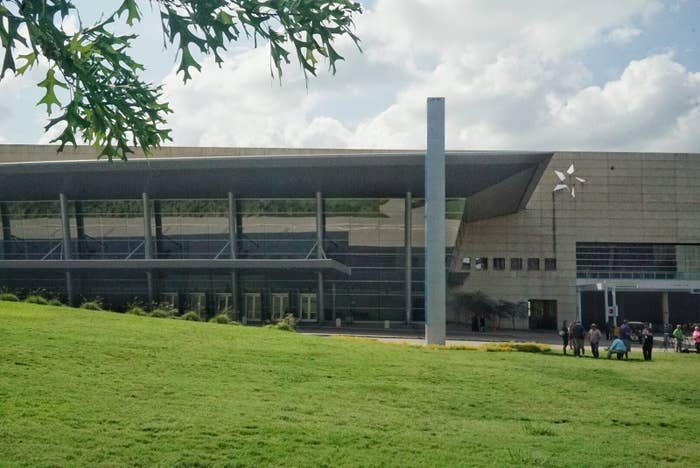 DALLAS — Dallas is ready and waiting to welcome those displaced by Tropical Storm Harvey — but the roads are too flooded to get most of them here yet.
On Tuesday in Houston, 10,000 people had fled the floods to hunker down in the city's overcrowded convention center, half of them needing to sleep on the floor because of a lack of beds.
Just 240 miles away in Dallas, Mayor Mike Rawlings stood under bright blue skies and announced the opening of the Harvey "mega-shelter" at Kay Bailey Hutchison Convention Center.
It has the potential to hold 5,000 evacuees — with a 10,000-square-foot medical center, a Walmart pharmacy, rows upon rows of cots, and dozens of volunteers — but on Tuesday night, only 227 people had checked in. A planned evacuation flight from Galveston on Tuesday was canceled due to the flooding.
Tropical Storm Harvey barely touched Dallas, a bustling commercial hub, and the city has now opened four shelters to house displaced people — including the mega-shelter.
Most evacuees who are in Dallas fled before the storm hit , such as Jaime Lunez and Angelica Pulito and their three children, Victor Escobar, 16, Ruby Lunez, 10, and Jimmy Lunez, 7. After four nights in a Dallas motel, the family from Freeport, Texas, checked in Tuesday to the Samuell Grand Recreation Center, which became a Red Cross-run emergency shelter from Sunday night.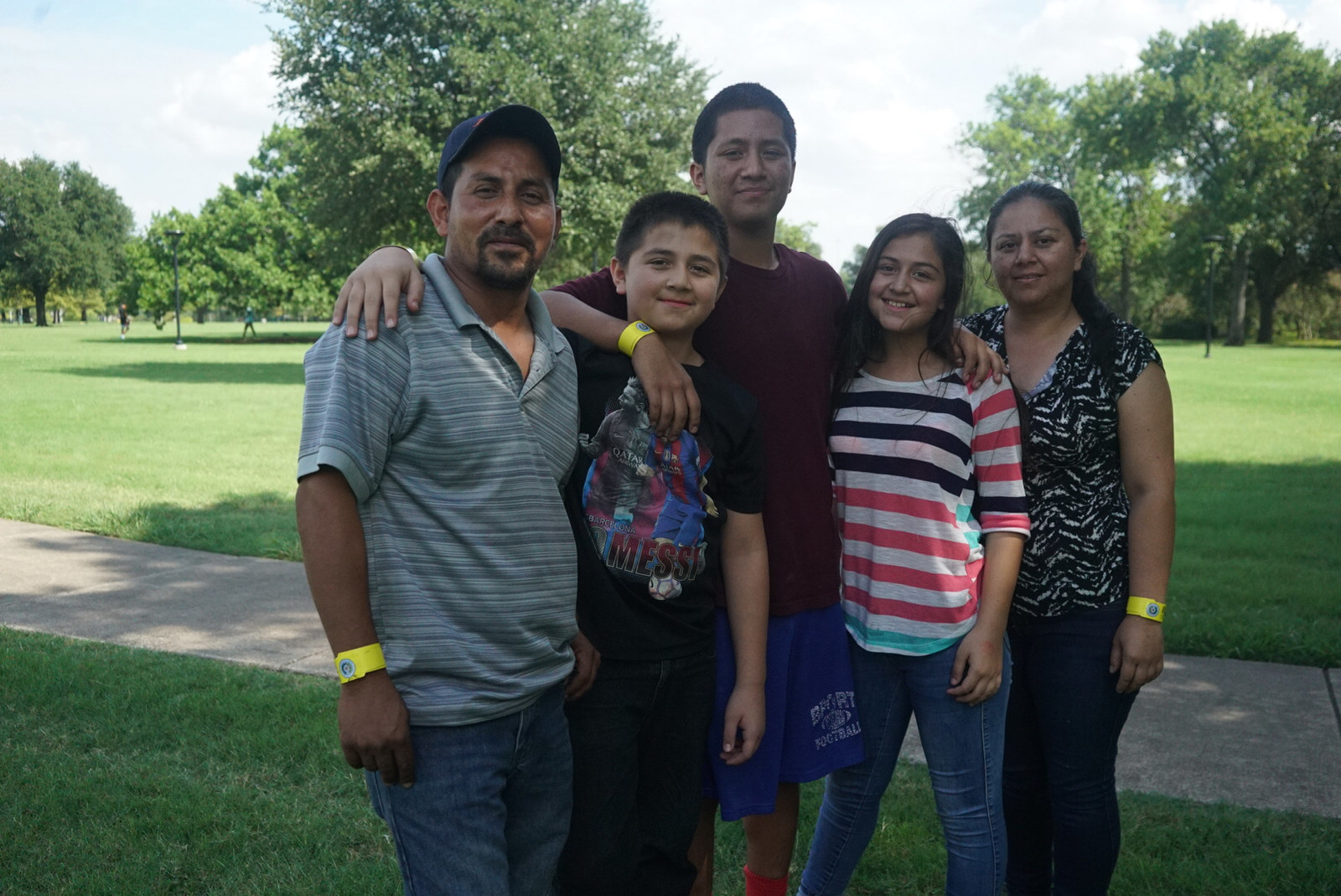 The family are glad they weren't stuck in flooding, but hadn't counted on being away from home for this long.

"I want to go back to my house and my work," said Pulito, who works two jobs as a dishwasher and kitchen hand. "To return to my normal life."
Another 9 inches of rain fell in their small coastal city on Monday night, and authorities continued to evacuate homes due to flooding. Harvey continues to devastate Texas: Sixteen people have died, the roads of Houston have turned into rivers, and around 30,000 people have been displaced.
Since it opened on Sunday, 40 people have stayed at the Samuell Grand Recreation Center. On Tuesday the center hit capacity: 186 beds were filled, plus an additional 91 coming to eat. Of those staying overnight at the shelter on Tuesday, 79 were children.
The facility has plenty of supplies and services for all evacuees, including a donations room overflowing with clothes, books, toys, diapers, and shoes. Paramedics and doctors are on hand and ready to give out prescription medications left behind, and room was set aside to help sign people up for SNAP benefits (food stamps).
A local elementary school is expecting kids during the day, and a Dallas daycare is offering free child care for people at the center. If people arrive with pets, the SPCA will take them to nearby shelters, and there's a phone-charging truck outside, along with a mobile hot shower block.
When asked if there was anything that the shelter was missing, its lead Red Cross worker Linda Boone joked, "Margaritas?" The shelter is run by 20 Red Cross volunteers, half of whom are from Texas.

"We're doing fine. We've got a fantastic team," she added.
And new volunteers are arriving from across the country every day.
Hunter Kramer, a 28-year-old international relations grad student at George Washington University in DC, answered an email callout by the Red Cross for 4,000 volunteers and flew to Dallas on Tuesday.
"I kept seeing on the news how horrible it was and how many people were displaced and I knew I could do something," said Kramer, who was assigned to work bulk (helping with logistics like bedding) and mass care (helping with feeding and talking to people) at the convention center mega-shelter.
Just across the road from the convention center, Houston resident Shawn Mushtaq, 23, (who said he doesn't normally touch alcohol) was drowning his sorrows about his city on Tuesday night while lying in a rooftop jacuzzi at an upscale Dallas hotel.
"We drink to forget," he said.
He fled Houston with his brother Waleed and sister-in-law on Thursday, when the rain started, and they have been staying at the Dallas hotel ever since.
Mushtaq was worried about a used car dealership he runs with his brother — they've heard nothing about their lot of 15–20 cars, several of them pre-sold.
"It's been really surreal. Nothing is going on in Dallas," he told BuzzFeed News, dressed in a bathing suit and his hotel bathrobe.
He hopes to return home in two days, assuming Interstate 45, the road connecting Houston to Dallas, is reopened by then.
But Houston is still dealing with a major natural disaster of epic proportions. Another 3,000 homes flooded on Tuesday, after two flood-control basins on the west side of the city began to overflow. So far authorities have rescued 7,000 people from the storm.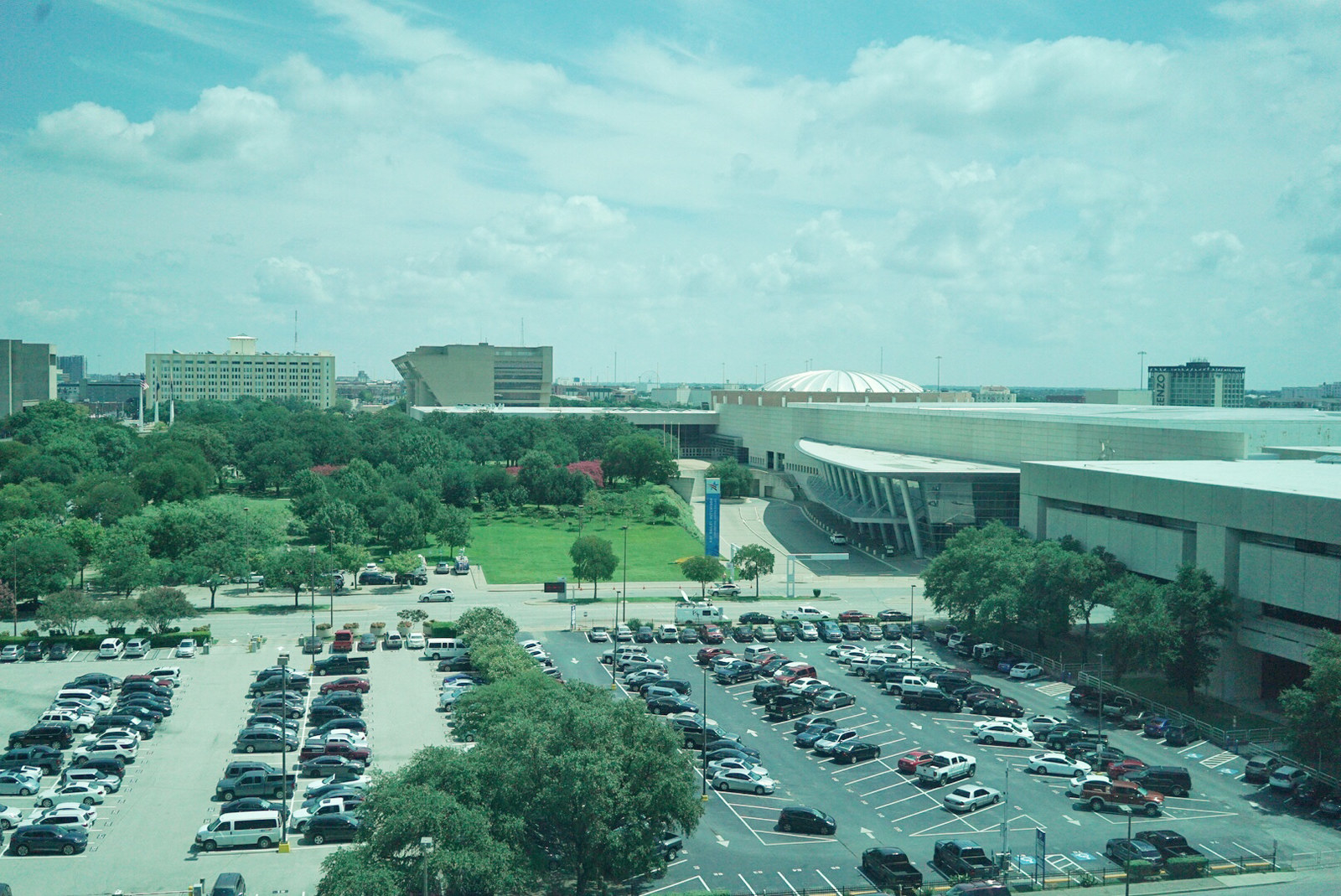 The state has 250 buses on standby in Houston, ready to pick up people who stayed at home during the storm and are now displaced by the flooding, and bring to the convention center in Dallas as soon as I-45 reopens.

Dallas and the surrounding area can handle up to 6,500 people displaced by Harvey, said Mayor Rawlings.
"This is going to be the start, I believe, of a long process," said Rawlings on Tuesday, when opening the mega-shelter.
"We just want to tell people we're ready for them. We hope as few people come as possible — not because we don't want them to come to Dallas, we just want them not to be displaced," he added.
Now Dallas is just waiting for them to turn up.
If you've been impacted by the storm in Texas or have a tip about rescue, relief, government, or aid efforts, call the BuzzFeed News tipline at (646) 589-8598. Find us on Signal, email, SecureDrop, and more here.

Keep up to date with all of the Harvey news here.