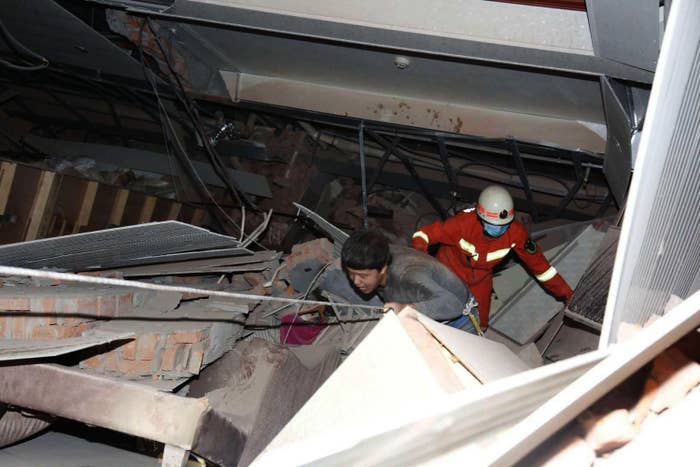 A hotel in southeastern China that was used to quarantine people feared to be infected with the coronavirus collapsed on Saturday night, trapping 70 people in the wreckage, the Chinese government said.
By Sunday, 38 people had been rescued and 10 people were found dead in the rubble of the Xinjia Express Hotel in Quanzhou, in Fujian province, the Chinese Ministry of Emergency Management said. Search efforts were ongoing for 23 people.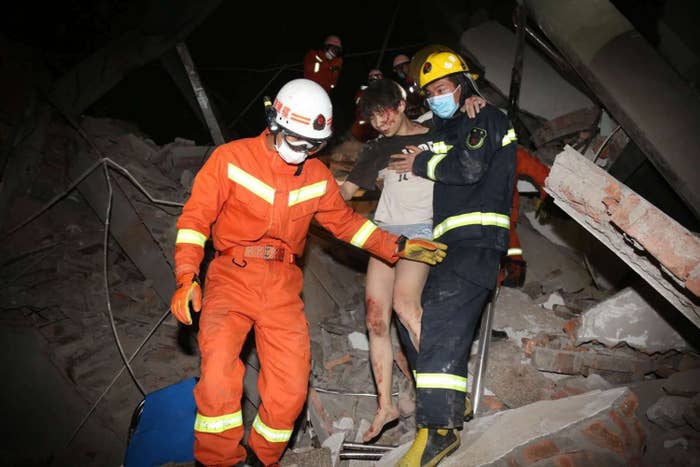 Security video of the moment of collapse shows a huge cloud of dust and flashes of light as the building falls. It's unclear what caused the collapse.
The government recently converted the 80-room hotel into a quarantine residence, reported AP, using it for people suspected of having COVID-19 or having had contact with people who are infected.
Photos show emergency workers helping injured and bloody patients escape. They were then taken to hospitals for treatment, officials said.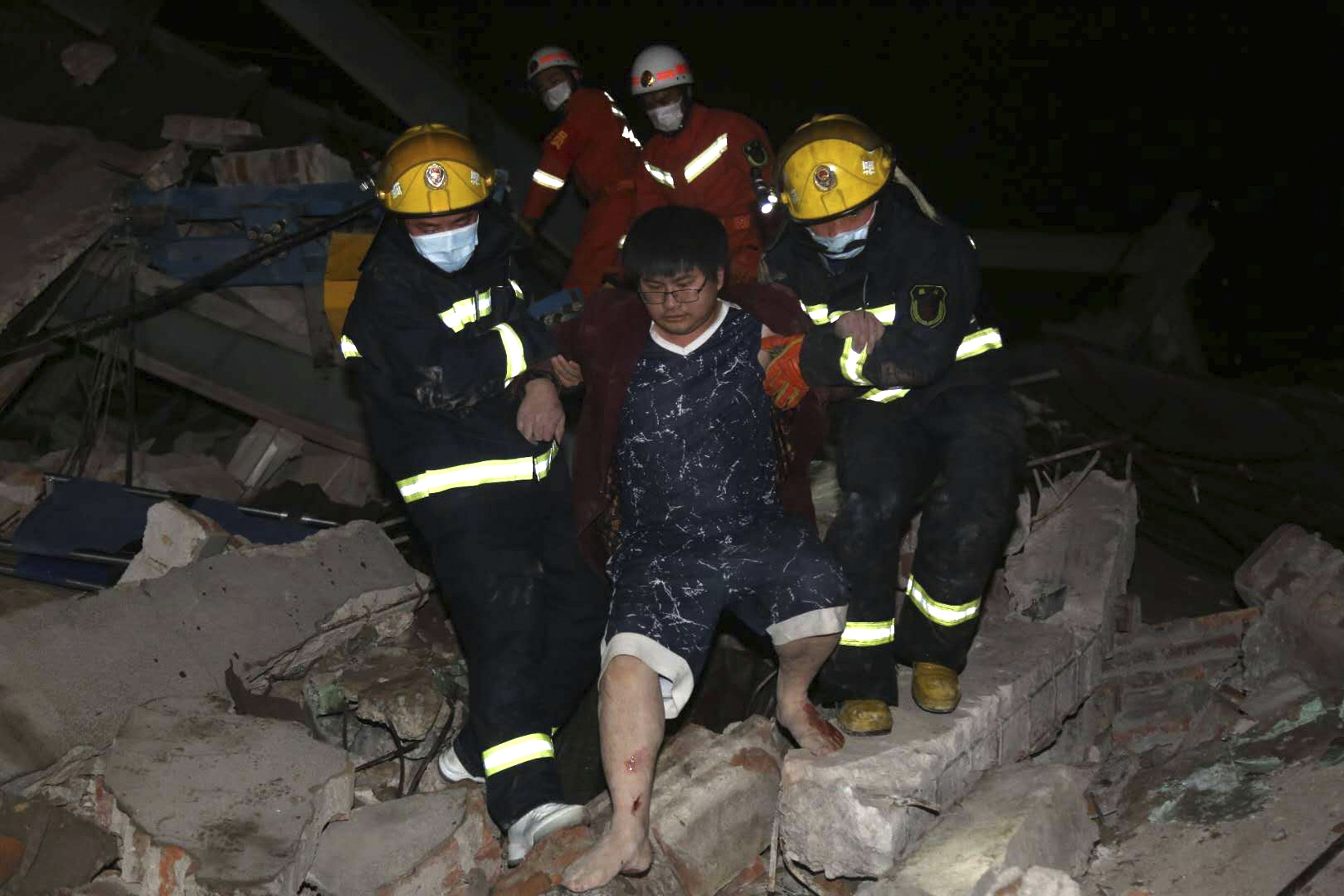 The hotel, which takes up multiple floors of the building, opened in 2018. AP also reported that a hotel employee said the owner had carried out "foundation-related construction" before the disaster.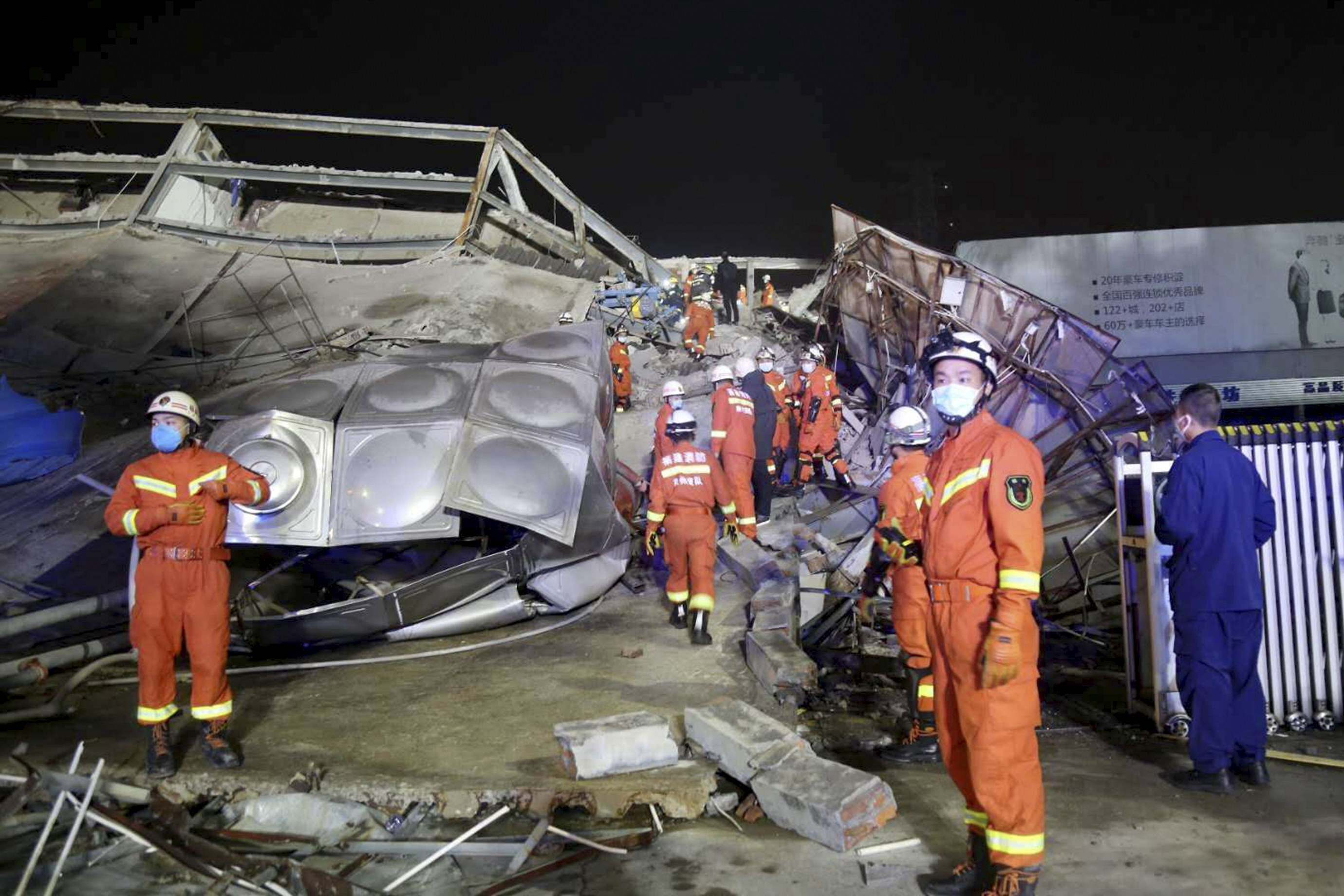 The Xinhua News Agency, a state-run news agency, reported that the collapse happened at 7:30 p.m. on Saturday night.
As a way of reducing the coronavirus from spreading further, China has required some exposed or infected people to stay in quarantine hotels. Patients have also been required to stay in these hotels for two weeks after being discharged from hospitals.
More than 105,000 people worldwide have been confirmed to have COVID-19, after the disease first broke out in Wuhan, China, several months ago. Over 80,000 of those confirmed cases have been in China (and 43,500 of them have recovered already).