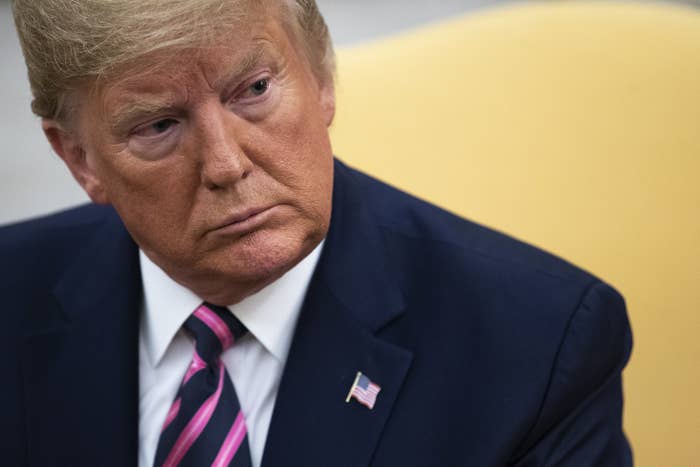 The editor-in-chief of the influential evangelical magazine Christianity Today said he no longer believes that President Trump is "fit for office" following his "immoral" behavior that led to his impeachment.

A Christianity Today editorial written by Mark Galli was published Thursday, calling on evangelicals to stop supporting Trump.

"But the facts in this instance are unambiguous: The president of the United States attempted to use his political power to coerce a foreign leader to harass and discredit one of the president's political opponents," he wrote in the editorial, published one day after Trump became the third president in US history to be impeached. "That is not only a violation of the Constitution; more importantly, it is profoundly immoral.

It continues:

To the many evangelicals who continue to support Mr. Trump in spite of his blackened moral record, we might say this: Remember who you are and whom you serve. Consider how your justification of Mr. Trump influences your witness to your Lord and Savior. Consider what an unbelieving world will say if you continue to brush off Mr. Trump's immoral words and behavior in the cause of political expediency. If we don't reverse course now, will anyone take anything we say about justice and righteousness with any seriousness for decades to come? Can we say with a straight face that abortion is a great evil that cannot be tolerated and, with the same straight face, say that the bent and broken character of our nation's leader doesn't really matter in the end?

Galli appeared on BuzzFeed News' AM to DM to discuss the editorial and the president's response.
"Given the accumulation of facts culminating in the impeachment hearings, it is our view that Donald Trump is no longer fit for office," Galli told BuzzFeed News.
Trump tweeted in response to the editorial on Friday morning.
"ET" appears to be a typo by the president, since the magazine is called Christianity Today.
"The president and I happen to agree on something: I don't watch or have not watched or read Entertainment Tonight," said Galli, laughing. "Unfortunately it's a typical response from Mr. Trump, and it's not very accurate."
He noted that Trump was "making stuff up," saying the magazine as rarely political and largely centrist to conservative in its politics.
Franklin Graham — son of the late evangelical preacher Billy Graham, who founded Christianity Today — also published a response criticizing the magazine's editorial and revealed that his father had voted for Trump in the 2016 election.
"Christianity Today said it's time to call a spade a spade," wrote Franklin. "The spade is this — Christianity Today has been used by the left for their political agenda. It's obvious that Christianity Today has moved to the left and is representing the elitist liberal wing of evangelicalism."

"Franklin and I are going to agree to disagree," said Galli. "We see things quite a bit differently."
When quizzed on why Christianity Today only called on readers to stop supporting Trump after the impeachment hearings — when other policies, such as the family separation crisis at the US–Mexico border, his harassment of women, and his treatment of a Gold Star family, have also shown the president's morals — Galli acknowledged that Trump's support of religious freedoms and anti-abortion laws has impacted their actions.
"We may have needed to come out on this a little earlier," said Galli. "My goal as editor-in-chief is always to be as charitable as possible for as long as possible."
He added: "I think with the impeachment hearings, the evidence had accumulated so it wasn't just something one could disagree with. In my view, it took it to the level of the man is really not fit for office if he's willing to be so cavalier about the Constitution and his continued confusion about things moral."