Thousands of people protested in Chicago on Saturday morning against gun violence and in favor of new gun laws.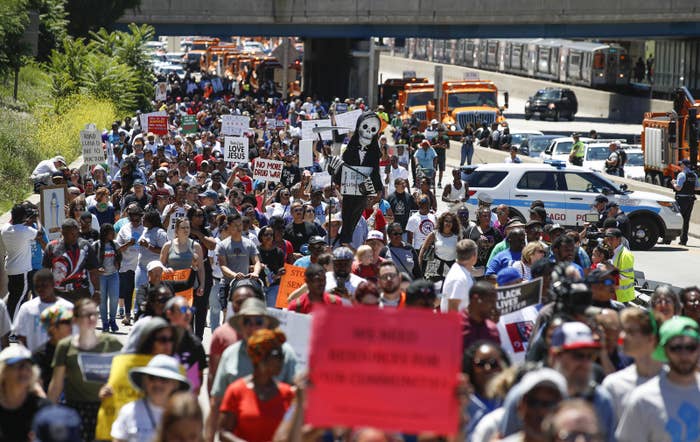 One of the aims of the protest was to shut down the Dan Ryan Expressway, one of the city's main arterial roads.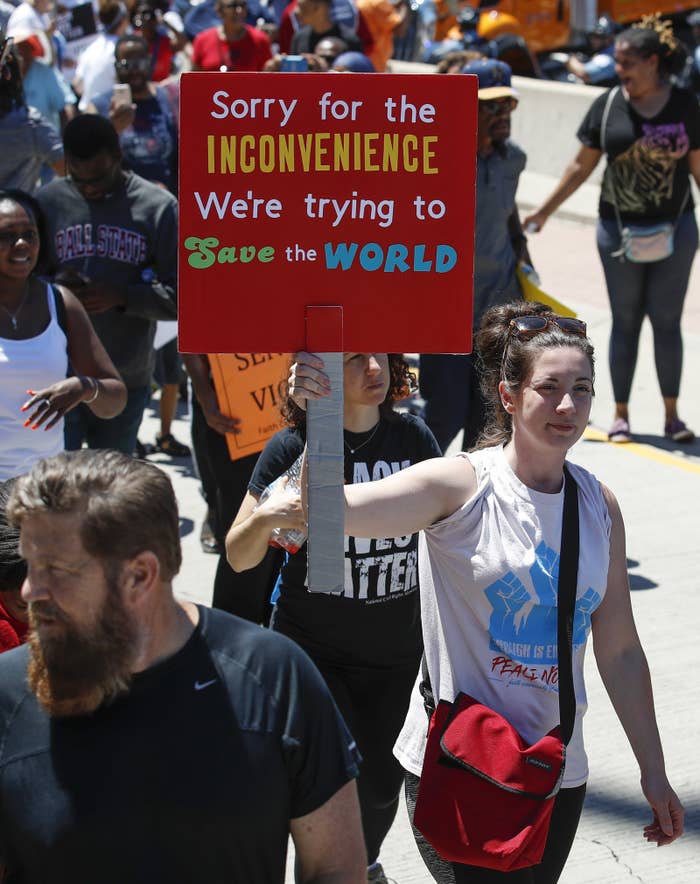 At first, police let protesters march down just one lane of the freeway.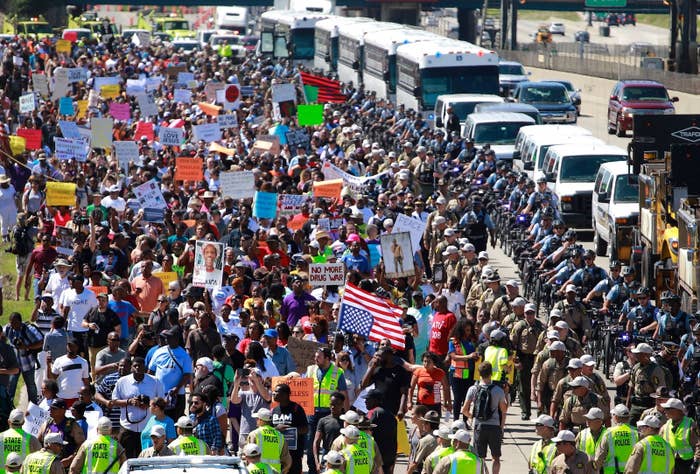 Then, the Chicago Tribune reports, two of the protest organizers, civil rights leader Rev. Jesse Jackson and Michael Pfleger, a local priest and activist, negotiated with authorities to shut down all the northbound lanes of the expressway for demonstrators to march along.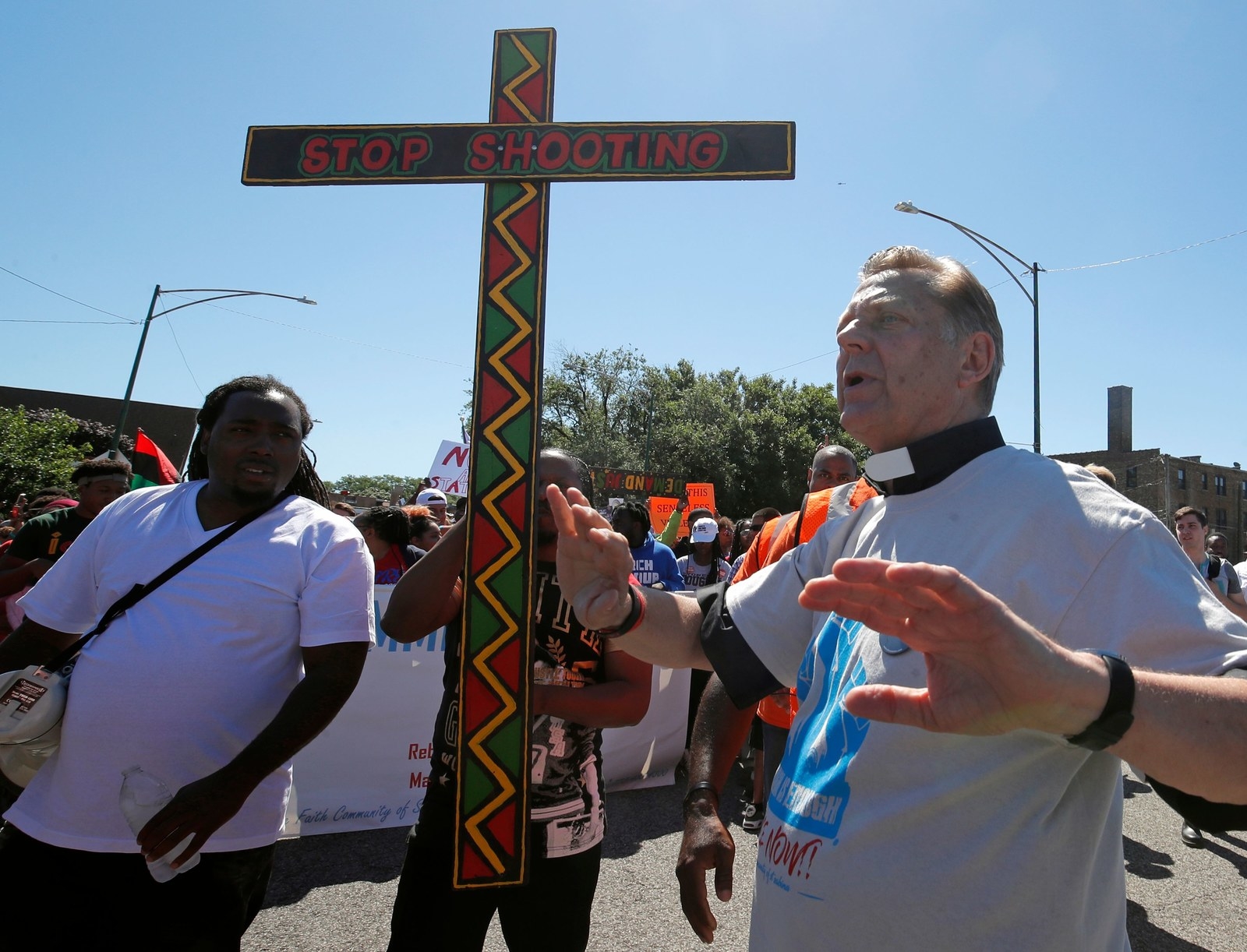 Chicago Police Superintendent Eddie Johnson even walked arm in arm with Pfleger and next to Jackson along the expressway.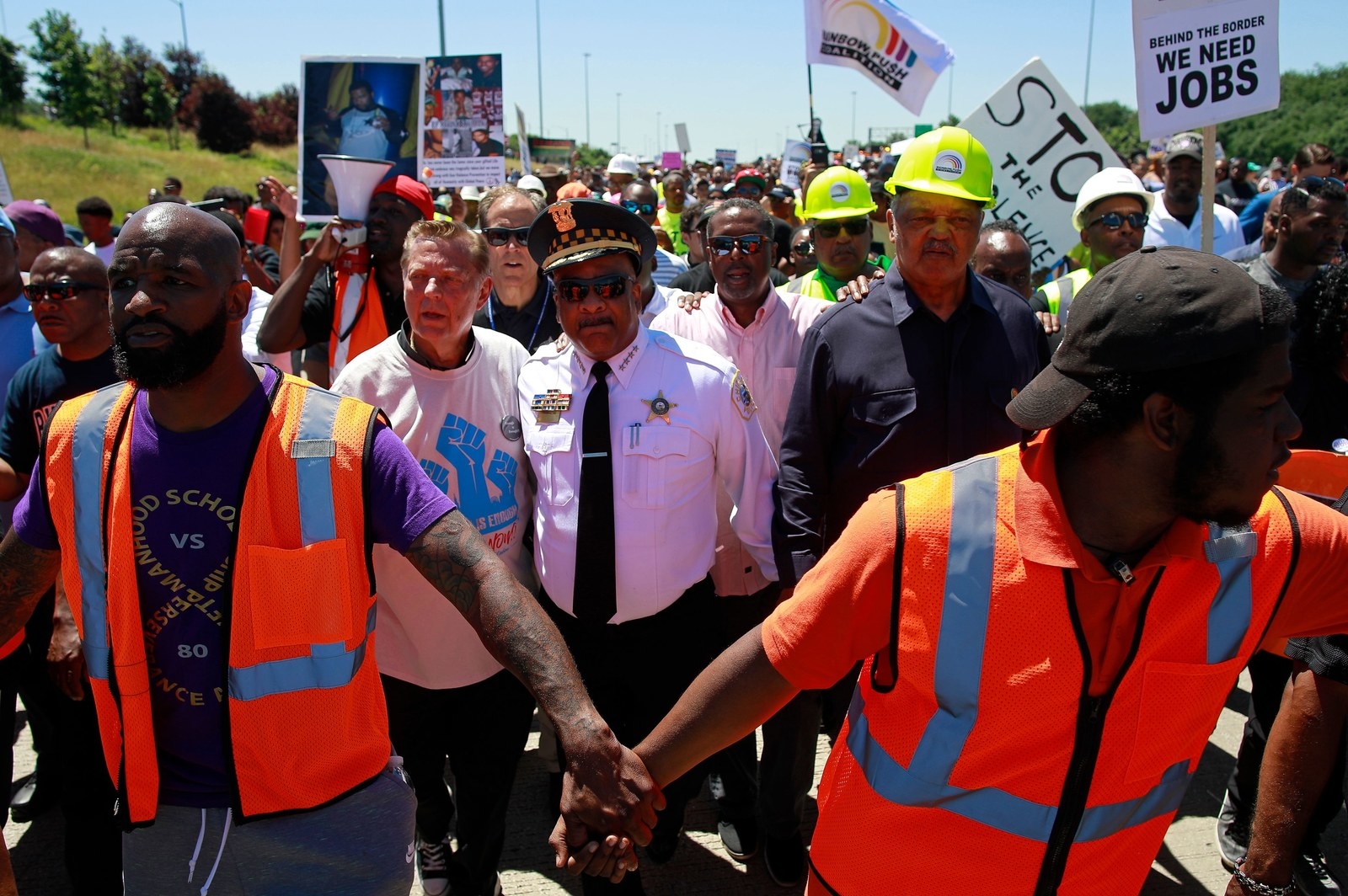 However, the Illinois governor was not OK with protesters shutting down the expressway. Gov. Bruce Rauner tweeted that the demonstrators "chose ... to cause chaos."
One of the things protesters wanted, according to a local reporter, was a meeting with Rauner.
Rauner had previously tweeted that "democracy is at work," saying protesters had an agreement about where they would march.
But Pfleger denied that any deal had been made between protesters and authorities to avoid shutting down the road.
From the start of the protest, authorities had allowed protesters on several lanes of the expressway.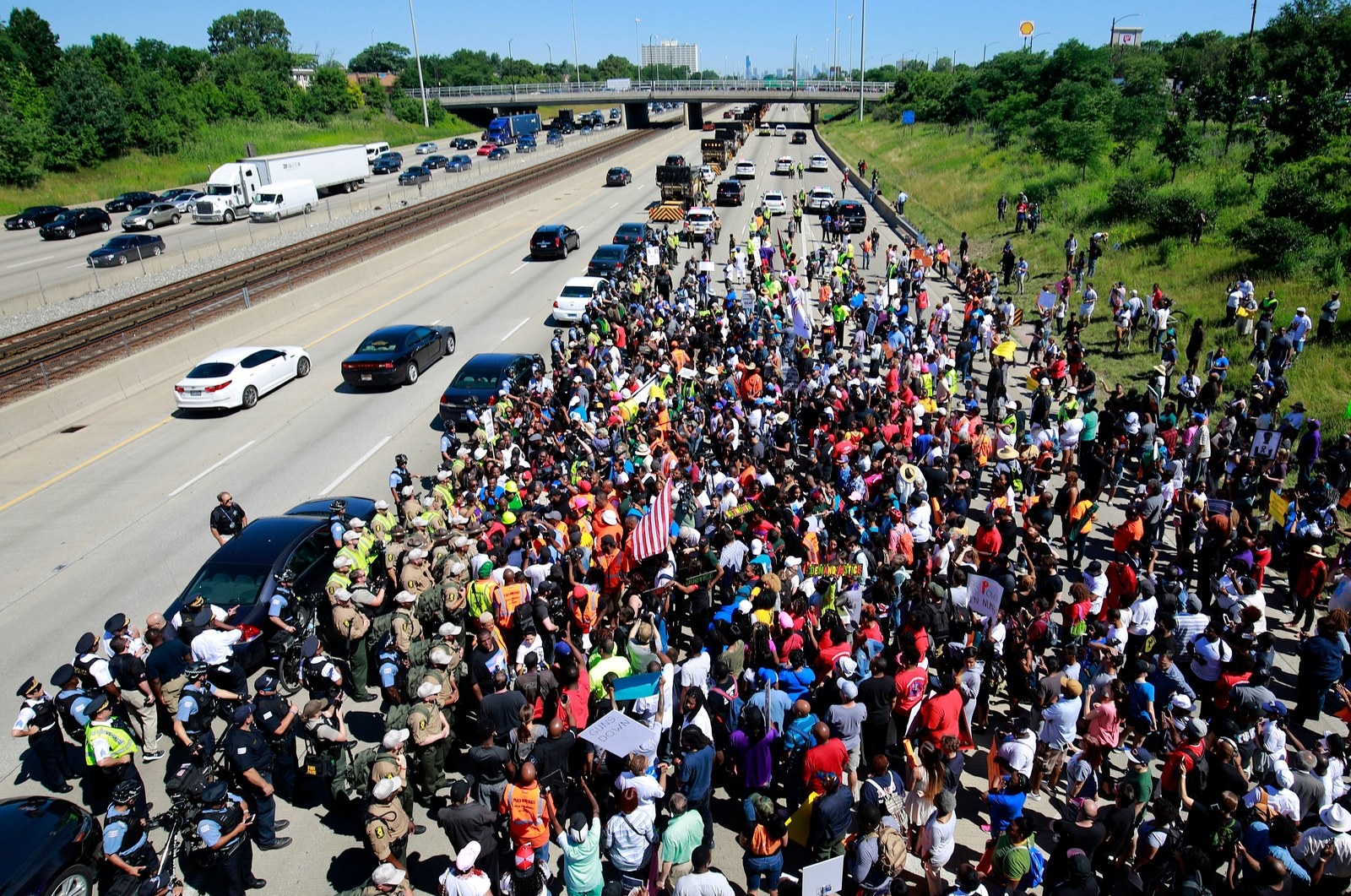 Rauner then blamed Chicago Mayor Rahm Emanuel for allowing the protest to briefly close the road.
But Emanuel disagreed, telling Rauner, "Delete your account."
Others were also frustrated that the governor had criticized the protest, particularly considering the high rate of gun violence in Chicago. "How disappointing for the governor of Illinois to call a peaceful protest chaos," tweeted one person.
"They down talk us for taking PEACEFUL action but ignore the deaths of innocent people," tweeted another person.
BuzzFeed News has contacted Rauner's office for comment on the criticism.