On Monday afternoon, a man attacked and killed his former fiancé outside of Chicago's Mercy Hospital, where she worked as a doctor.
The man then entered the hospital, shooting and killing two others — a police officer who responded to the scene and a pharmacist. The shooter also died.
"This tears at the soul of our city. It is the face and the consequence of evil," said Chicago Mayor Rahm Emanuel.

Here are the victims of the hospital shooting.
Tamara O'Neal, 38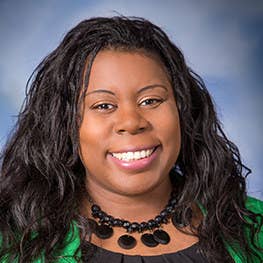 Dr. Tamara O'Neal, an emergency room doctor at Mercy Hospital, was shot and killed just outside of her workplace by her former fiancé. She had called off their engagement in September, according to reports.
Turrell O'Neal, whose mother is Tamara's cousin, told BuzzFeed News that he was woken up by a phone call from another family member. "He gave me the news that Tammy — we called her Tammy — had been shot and killed."
Turrell said that Tamara was "just a joyful person who loved to live life."
"We lost a great woman," Turrell said. He said that the family had been reading all of the great things that so many people who knew Tamara had to say about her online and how much her death had affected all of them.
"It wasn't a loss only for the O'Neal family," he said.
O'Neal graduated from Purdue University in 2002 and then attended medical school at the University of Illinois in Chicago, where she completed her residency.
"Tamara O'Neal has demonstrated a strong commitment to reducing health disparities in underserved communities through her education and research projects," read a site announcing her residency scholarship win in 2014.
Her fellow medical colleagues shared their horror of her death online, with one doctor, John Purakal, writing about how they'd trained together and how he tried to help save her on Monday.
"Tonight, I broke down in front of my coworkers when we lost her, and tonight I held hands with her mother in prayer. Tonight we lost a beautiful, resilient, passionate doc," Purakal posted.
Another posted a photo of O'Neal grinning on Match Day, when medical students receive confirmation of where they'll be doing their residency.
Turrell said that O'Neal was always dancing and singing, and loved to go to the movies and to "elegant black-tie events."
"She was just an old soul," he said. "She loved music from the '70s and '80s, and we would turn on the oldies radio station and she would know who the artist was or what the song was before I could even Shazam it," Turrell said.
She also directed the choir at her brother's church and didn't work on Sundays because of her commitment to her faith.
"That was her one thing she wanted ... to be able to go to church on Sunday," said Emergency Department director Patrick Connor. "We'll make sure you go to church on Sunday."

Samuel Jimenez, 28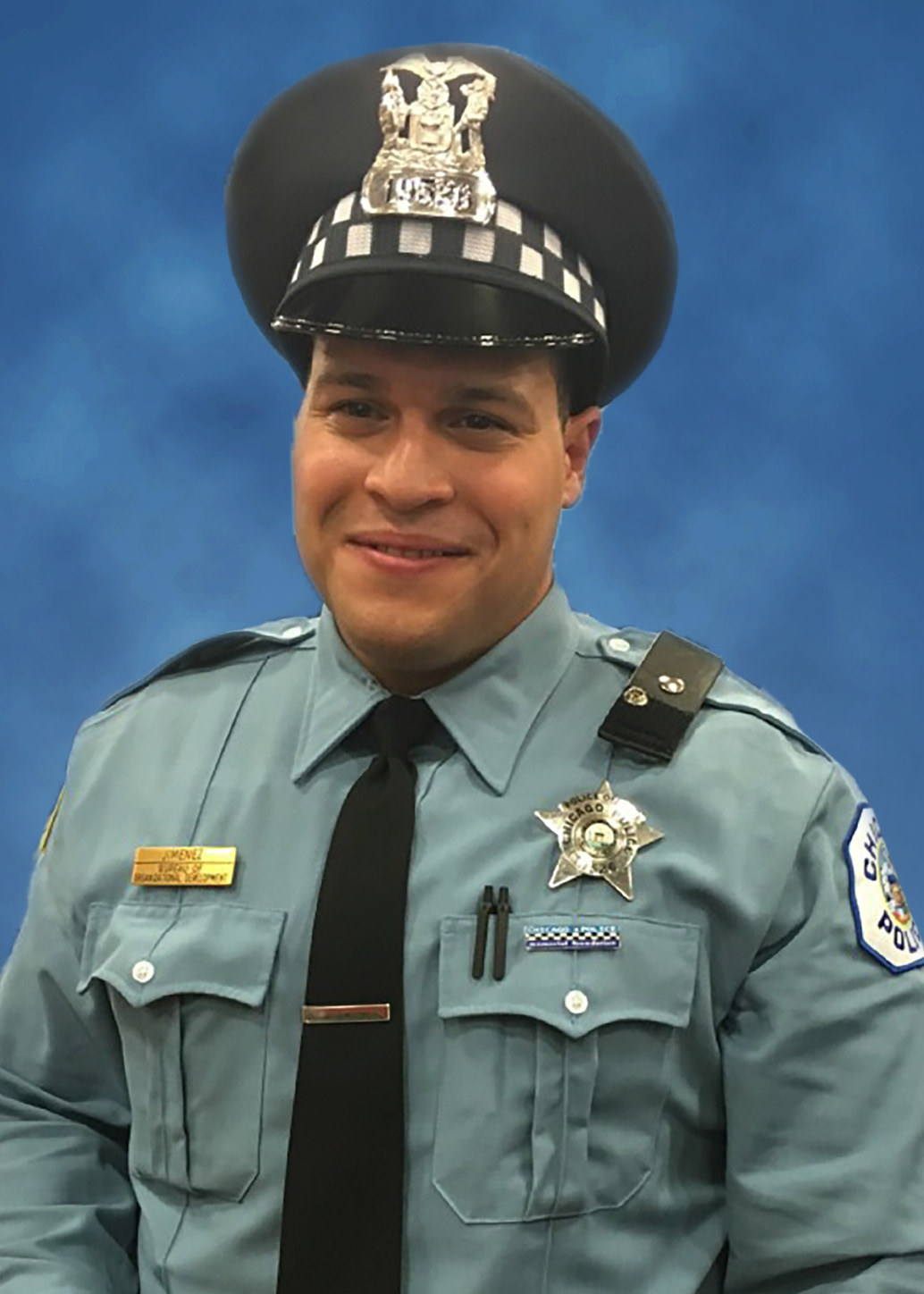 The father of three had joined the police department one and a half years ago, completing his probationary period in August, according to the Chicago Tribune.
"He was a stellar recruit," Sgt. Larry Snelling from the Chicago police academy told the Tribune. "He was on top of his game. He was always in control."
"He was focused on being a police officer, and he really wanted the job," said Snelling. "And you can always tell those people who want the job."
On Monday night, hundreds of police and other emergency services workers, along with members of the public, formed a procession to accompany his body to the morgue.
At his family home, a woman walked into the street and yelled, in Spanish, "They killed my Samuel."
Dayna Less, 25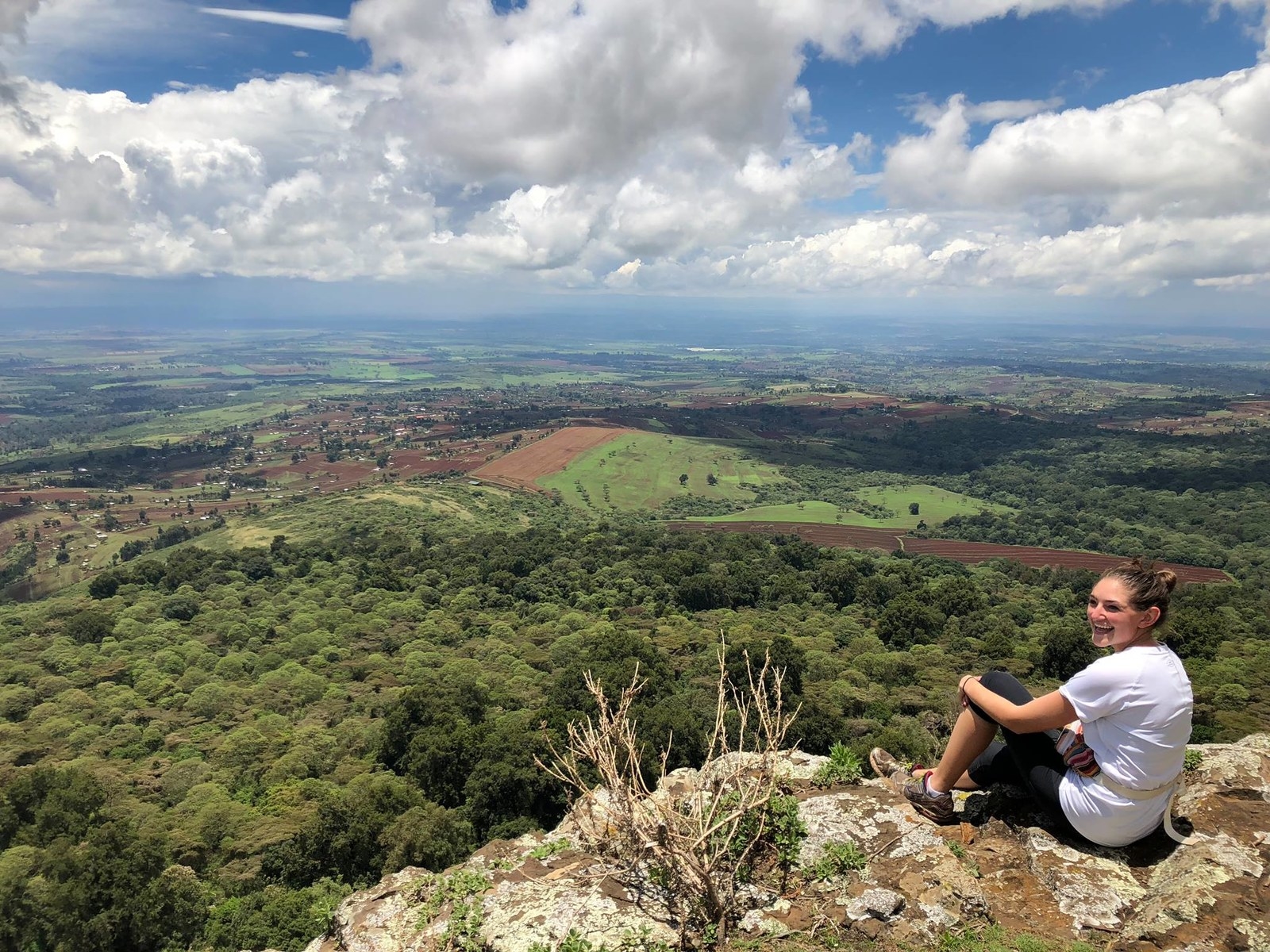 Dayna Less had just stepped out of an elevator when she was shot and killed.
"The family of Dayna wants to let everyone know that she should not be remembered as a victim, but as a beautiful daughter who overcame adversity and dared to succeed in a tragic world," said her father Brian Less, in a statement released to BuzzFeed News.
The pharmacist graduated from Purdue University with a Doctor of Pharmacy in May and began her residency at Mercy. She was engaged to her high school sweetheart, Adam, and the pair were to marry next June.
Overcoming her own health struggle with a severe headache disorder as a teenager motivated Less to work in medicine. She underwent surgeries to stop the headaches and ran a blog with her mother to help others afflicted with the same problem. She also traveled to Kenya to work at a hospital.

"She loved helping others. She was good at her job because it helped others. She was forged in her own adversity which made her the strongest person I will ever know," said her father.
Her best friend, Beth Petrovic, posted on Facebook about her death:
"The gun violence has to end. If you already believe in restrictive gun laws then please fight. Call your congressmen and do whatever you can to educate others on the issue. If you don't please think about Dayna's parents — they're burying their only child. They will never get to see her walk down the aisle in the wedding dress her mom made for her. They will never have grandchildren. Think of her fiancé, who has to go home to an empty apartment and somehow find a way to carry on."