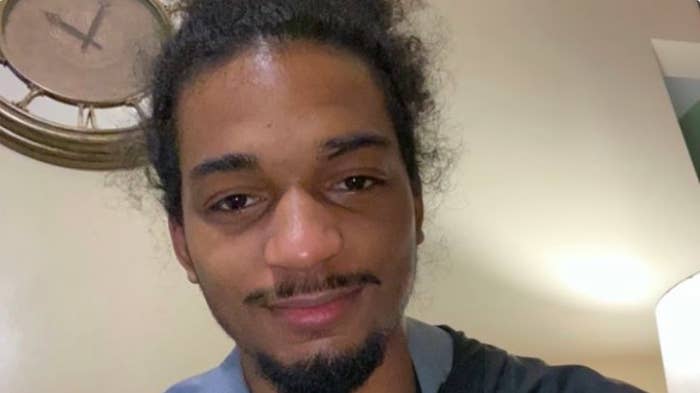 An Ohio sheriff's deputy shot and killed a 23-year-old Black man who was neither a suspect nor the focus of any investigation.
Authorities and family members identified the victim as Casey Goodson Jr. from northeast Columbus.
A Franklin County Sheriff's deputy assigned to work with the US Marshals fatally shot Goodson on Friday afternoon after authorities alleged that he was waving a gun from his car.
Through their attorney and on social media, Goodson's family has raised questions about law enforcement's account of the shooting, saying that Goodson was shot as he was returning home from a dentist appointment while carrying a Subway sandwich.
In a statement Sunday, the Franklin County Sheriff's Office said Jason Meade, a 17-year veteran of the department and a sheriff's deputy assigned to the US Marshals Service fugitive task force, had shot Goodson.

The sheriff's office, citing the US Marshal's office, said the suspect's weapon was recovered at the scene, although the statement did not clarify if Goodson had drawn a weapon at the officers or if he was holding one when he was shot.
Goodson's family has said he was licensed to carry a weapon.
Peter Tobin, the US Marshal for the Southern District of Ohio, said Friday that officers from a fugitive task force had been unsuccessfully looking for a suspect nearby. As that search wrapped up, Goodson drove past officers, according to Tobin.

"He was seen driving down the street waving a gun," Tobin said at a press conference. "That's when the deputy, at some point after that, he confronted him. And it went badly."
Tobin alleged that Goodson was out of his vehicle when the deputy approached him to confront him about the gun and allegedly ordered him to drop the gun, USA Today reported. Tobin said the deputy shot Goodson when he allegedly refused to drop his weapon.
Goodson was transported to Ohio Health Riverside Methodist Hospital where he later died, USA Today reported.
Tobin said Goodson was not the suspect that the task force had been looking for.
As of Sunday, Meade is not on duty and has not yet been interviewed by Columbus Police, which is the agency investigating the incident.

On Sunday evening, Columbus Police released a statement saying that there are "inaccurate statements circulating that add to the pain and confusion of an already tragic situation," but did not clarify which statements it believes to be inaccurate.

The statement from police said no other officers witnessed the shooting and so far no civilian eyewitnesses had been found. There is no body cam footage of the incident.
The statement said "there are reports of a verbal exchange" between Goodson and Meade, but does clarify what was supposedly said.
According to a now-deleted 2017 blog post about him as a local pastor at a Baptist church, Meade served as a US Marine and completed a tour to Iraq in 2005.

"Casey was not a target of that task force and his death is completely unrelated to that investigation," Walton + Brown, a law firm representing the Goodson family, said in a statement Sunday. "While police claim that Casey drove by, waving a gun, and was confronted by the deputy after exiting his vehicle, that narrative leaves out key details that raise cause for extreme concern."
Goodson's sister, Sani Payne, told BuzzFeed News that her brother was carrying a Subway sandwich, his keys, and a mask and was opening the door to his home when was shot. He was returning home after a dentist appointment, the family said.
According to Payne and the family's attorneys, Goodson's 72-year-old grandmother and two toddlers near the door witnessed his death.
"They ran in the kitchen to my brother on the floor bleeding," Payne, who wasn't home at the time, told BuzzFeed News.

"Even hours after his death, the keys that he used to let himself in the house as he was shot and killed hung in the door – a reminder to his family of how close he was to safety," the family's attorneys said in their statement.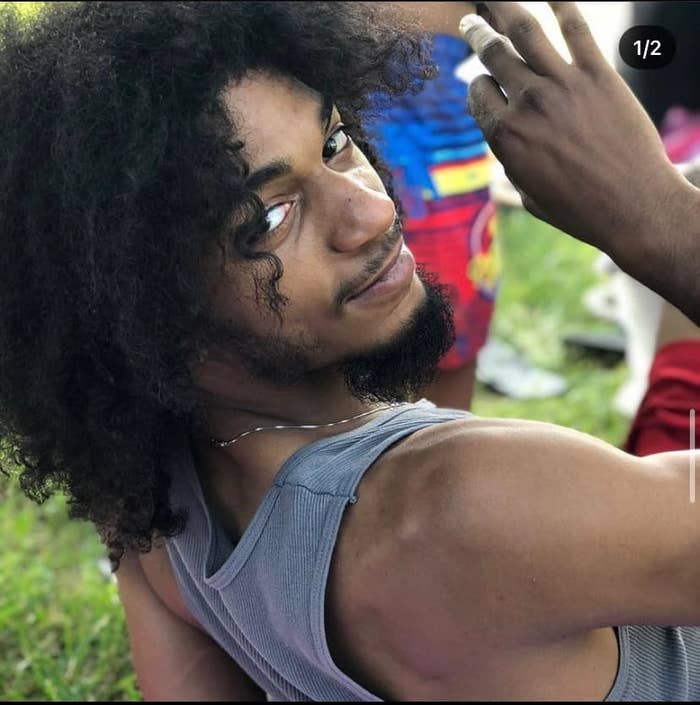 Goodson was licensed to carry a concealed weapon in Ohio, the law firm said.
He "only carried guns to protect him, his home, and his family," Payne said. "Never once had he used his guns for violence or ignorance," she added.
Walton + Brown said Goodson was not alleged to have committed any crimes, did not have a criminal background, and was not the target of any investigation.
"At this point, witness testimony and physical evidence raise serious concerns about why Casey was even confronted, let alone why he was shot dead while entering his own home," the law firm said.
Goodson's other sister, Kaylee Harper, also said he was shot by police while he was walking into his own home. In a GoFundMe page to raise money for Goodson's burial and legal expenses, Harper wrote that her brother was shot in the back three times.
A woman, who identified herself as the manager of an Ohio dental clinic, replied to one of Harper's Facebook posts, writing: "Casey was our patient and we are devastated to hear what has happened, we were all just with him."

His sister responded: "You guys were the last people to interact with him!"
"Casey was a vocal supporter of civil rights, freedom, and justice for all," Sean Walton, a partner at Walton + Brown, said in the statement. "As I have come to learn more about Casey, what stands out to me is how proud he was to protect his family and to show his younger siblings the right way to live."
Family and friends on social media called for the officer involved in the shooting to be held accountable and demanded authorities to release body camera footage of the encounter.

One family friend shared videos of Goodson dancing on Thanksgiving, surrounded by his family and loved ones.
"We were just together on Thanksgiving clowin, play fighting and having so much fun and laughter," the friend said in a Facebook post. "Whenever you saw me you always asked me how my day was... I don't know why God brought me into your moms life, but I'm here and I will do everything in my power to clear your name and take care of your mom and siblings."