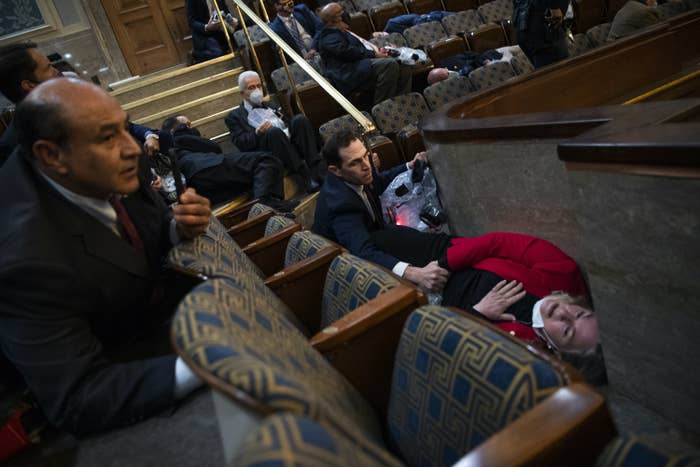 The haunting images of lawmakers crouching behind desks and staffers barricading themselves inside offices as violent pro-Trump insurrectionists stormed the Capitol reminded many Gen Z activists of one thing: going to school.
"Mitch McConnell and my little sister now have something in common, which is that they are going to have to go through mass shooting drills," said Cameron Kasky, who was one of the cofounders of the March for Our Lives (MFOL) movement after 17 people were killed in the shooting at his Parkland, Florida, high school.
Young gun violence prevention activists told BuzzFeed News the images of the Capitol breach reminded them of the regular lockdowns, drills, and constant fear of mass shooters they have long experienced going to school every day.
"I knew that firsthand, how hard it is to feel like your safe place isn't safe anymore," said 20-year-old Mollie Davis, who in 2018 texted BuzzFeed News from her math class during a shooting at her high school in Great Mills, Maryland.

It is, as 20-year-old activist Emma Rowland said, "an integral part of the American school experience."
But will going through this sort of traumatic event have any impact on how lawmakers view gun violence prevention policies?
Initially, Kasky hoped it would.
"The first thing I thought was You've got people crouched under tables, unaware of where their attackers are, being sloppily managed and evacuated poorly in a very bad effort — maybe they'll understand," Kasky said. "But then you remember you've got Republican politicians who got COVID and then continued to push misinformation and write policies on it that were going to get a lot of people hurt."
Ariel Hobbs, a 23-year-old gun violence prevention activist from Houston who is on the board for MFOL, told BuzzFeed News she would like to be optimistic about how the Capitol riot affects lawmakers going forward.
"The optimism part of me would love to think that now pretty much all members of Congress have went though a situation like a lockdown similar to the ones we face in school, it would give them a new perspective and change their minds," Hobbs said. But, she added, "I don't think that it will, if I'm being honest."
Hobbs pointed out that Rep. Steve Scalise was shot in 2017 at a congressional baseball practice. But later, he said his views about protecting gun rights were as "ardent as ever."
The activists were partly frustrated that the adults running the country have long seemed to expect that young people should just have to encounter the terror of lockdowns and shootings as part of their education.
"To see so many members of Congress react the way they did was very ironic, because it's just now you know how I feel," Hobbs said. "Now you know how my generation feels and what it's like to hide and hold your breath for your life."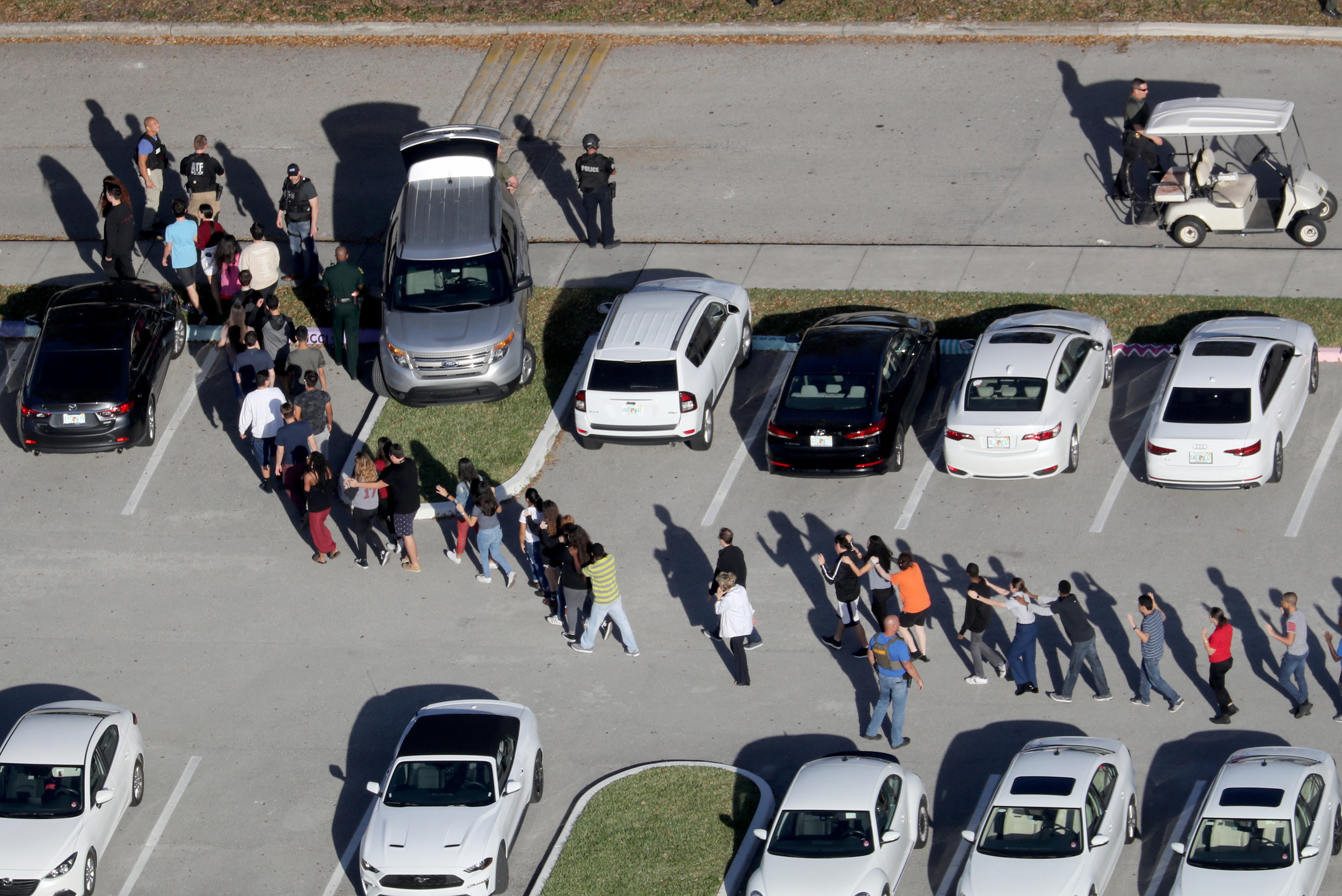 Rowland, a college sophomore from Arizona who works on state policy for MFOL, said she's long been told by those against gun control policies that school shootings are terrible, but the Second Amendment is more important.
"Is storming the Capitol another price the American people have to pay for the right to bear arms?" she said.
The gun violence prevention activists say they are hopeful that with the Democrats controlling the Senate, Joe Biden's administration will quickly pass legislation that has long had bipartisan support but languished on current Senate leader Mitch McConnell's desk for years, such as red flag laws and background checks.
But they don't expect politicians who feared for their lives on Wednesday as armed insurrectionists swarmed the Capitol will introduce legislation to prevent gun violence unless they were already politically aligned to do so.

"Assuming they are going to learn from their experiences is a little starry-eyed in my opinion," Kasky said.