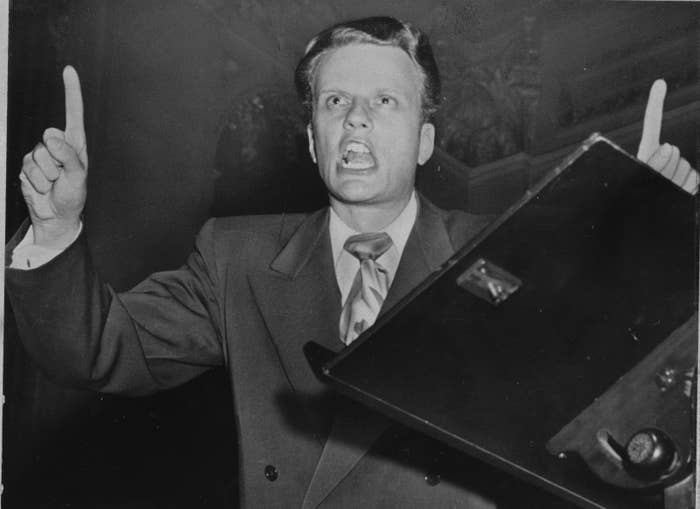 Billy Graham, the Christian evangelist preacher who became internationally known for his large-scale preaching tours, has died.

Graham, who rose to fame as a TV preacher and as a religious adviser to US presidents, was 99.
The Billy Graham Evangelical Association confirmed the news on Twitter and launched a memorial website.
Graham had long suffered from cancer, pneumonia, and other illnesses, and passed away at his North Carolina home.

His son Franklin Graham, the president of his father's namesake association, posted on Twitter that his father had "departed this world into eternal life."
The preacher hosted religious events attended by thousands, known as the "Billy Graham Crusades," around the world.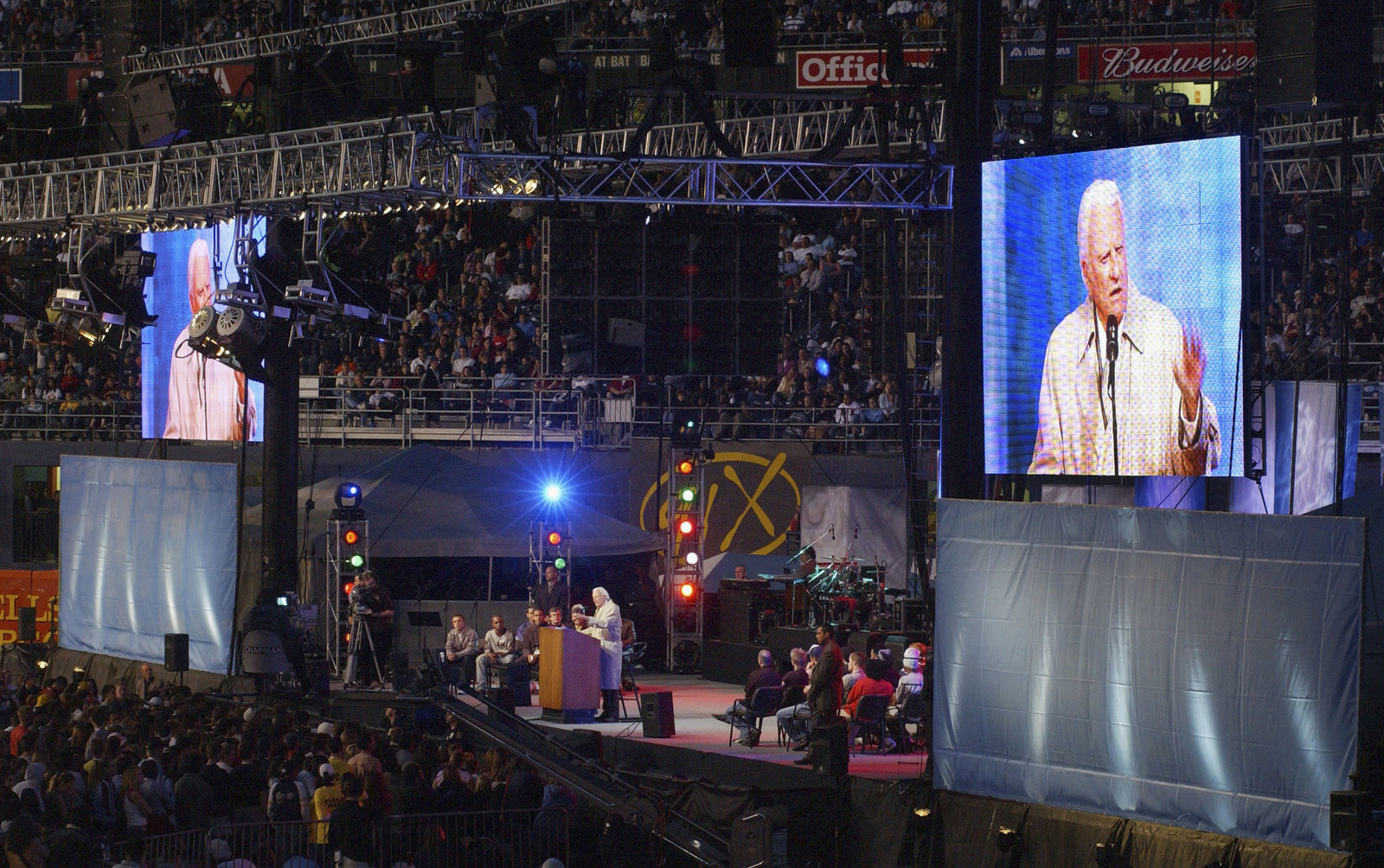 Graham preached live to nearly 215 million people in over 185 countries and territories, according to his biography on the Billy Graham Evangelical Association website. Hundreds of millions of others watched his videos and listened to his radio broadcasts.
Graham also served as a religious advisor to many US presidents.
Former President George H. W. Bush released a statement about his "good friend," recounting how the pair would go boating in Maine together. It reads in part:
I think Billy touched the hearts of not only Christians, but people of all faiths, because he was such a good man. I was privileged to have him as a personal friend. He would come to Maine to visit with Barbara and me, and he was a great sport. He loved going really fast in my boat. I guess you could say we had that in common. Then we would come home and talk about life. He was a mentor to several of my children, including the former president of the United States. We will miss our good friend forever.
The statement from Bush was accompanied with a photo showing Graham in the White House residence with then First Lady Barbara Bush and her daughter Dorothy watching the president announce the start of Operation Desert Storm on January 16, 1991.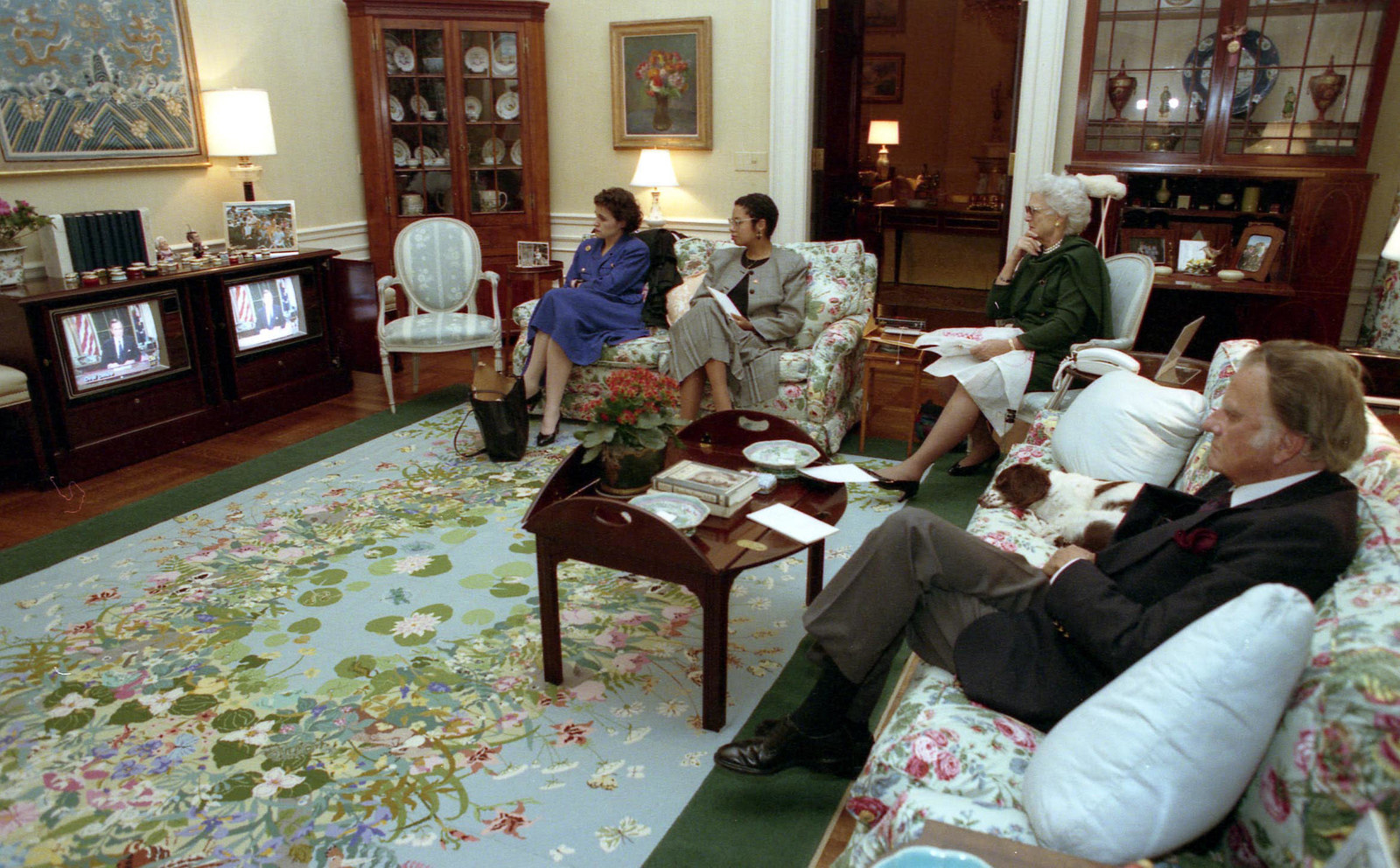 Graham was close with President Richard Nixon, and conducted his funeral. His friendship with Nixon also attracted controversy, after White House tapes were released from 1972 which showed Nixon and Graham claiming that Jewish people controlled the media.
"A lot of the Jews are great friends of mine," said Graham, according to the New York Times. "They swarm around me and are friendly to me because they know that I'm friendly with Israel. But they don't know how I really feel about what they are doing to this country."

Graham apologized for the comments in 2002, when the tapes were released.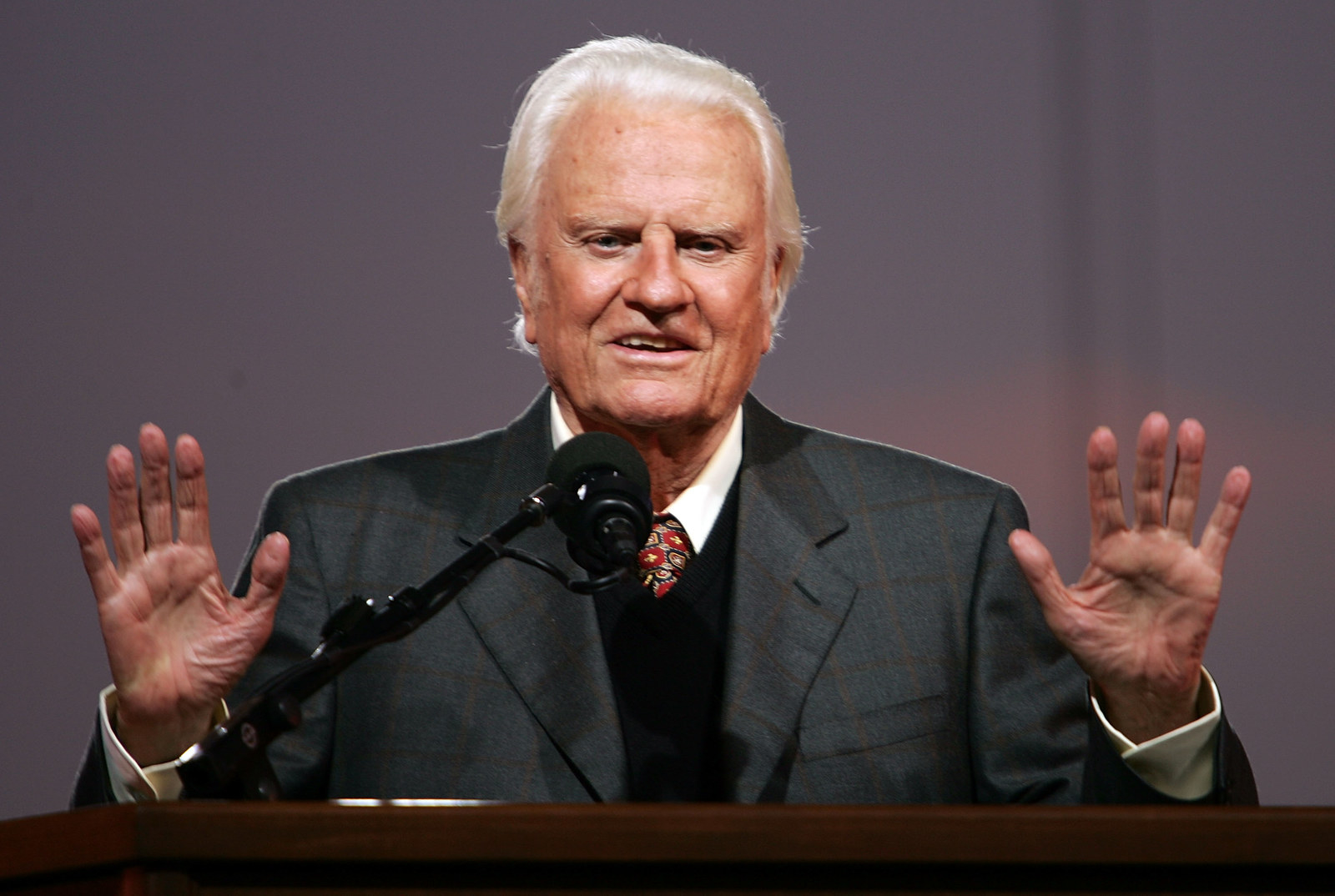 Former President Barack Obama wrote on Wednesday that Graham "gave hope and guidance to generations of Americans."
President Trump tweeted about the death of Graham, noting: "There was nobody like him! He will be missed by Christians and all religions. A very special man."

Graham's wife Ruth Bell passed away in 2007, after 64 years of marriage.
This is a developing story. Check back for updates and follow BuzzFeed News on Twitter.