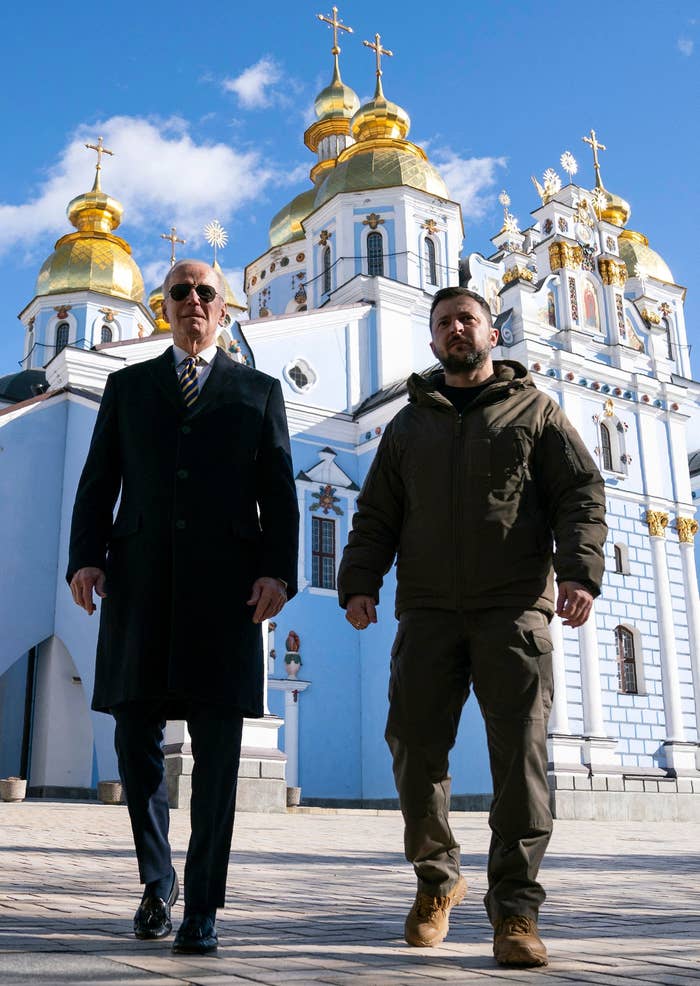 In a carefully choreographed press moment that required extensive security and secrecy, President Joe Biden made an unannounced visit to Kyiv on Monday to promise "unwavering and unflagging commitment" to Ukraine.
The one day trip, which involved Biden taking a 10-hour train ride through Ukraine and then touring the capital's sights with President Volodymyr Zelensky, was done to mark the upcoming one year anniversary of Russia's deadly invasion.
"One year later, Kyiv stands. And Ukraine stands. Democracy stands," said Biden in a joint press conference with Zelensky outside of the official presidential residence.
During the trip, Biden announced half a billion dollars in funding for Ukraine's war efforts, including long-range weapons and ammunition.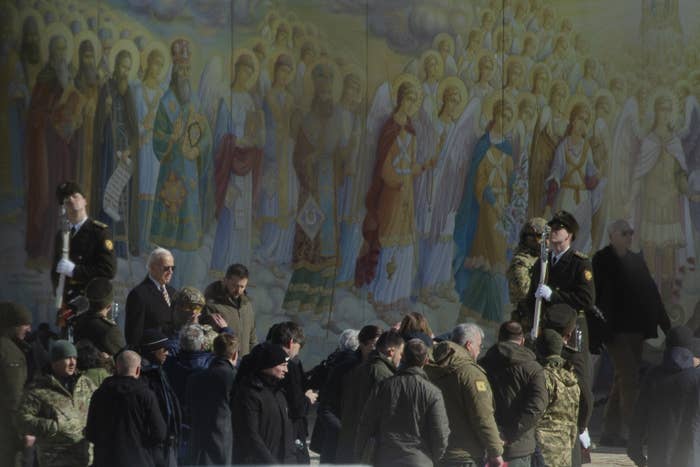 "When Putin launched his invasion nearly one year ago, he thought Ukraine was weak and the West was divided," tweeted Biden after the trip. "He thought he could outlast us. But he was dead wrong."
The president's staff made sure to point out clearly and repeatedly that having a US president visit a war zone is dangerous and a nightmare to organize — Russia was given a few hours' notice that Biden was coming for "de-confliction purposes" — but they said that Biden saw it as an important moment to send a message to Russian President Vladimir Putin that the US continues to support Ukraine.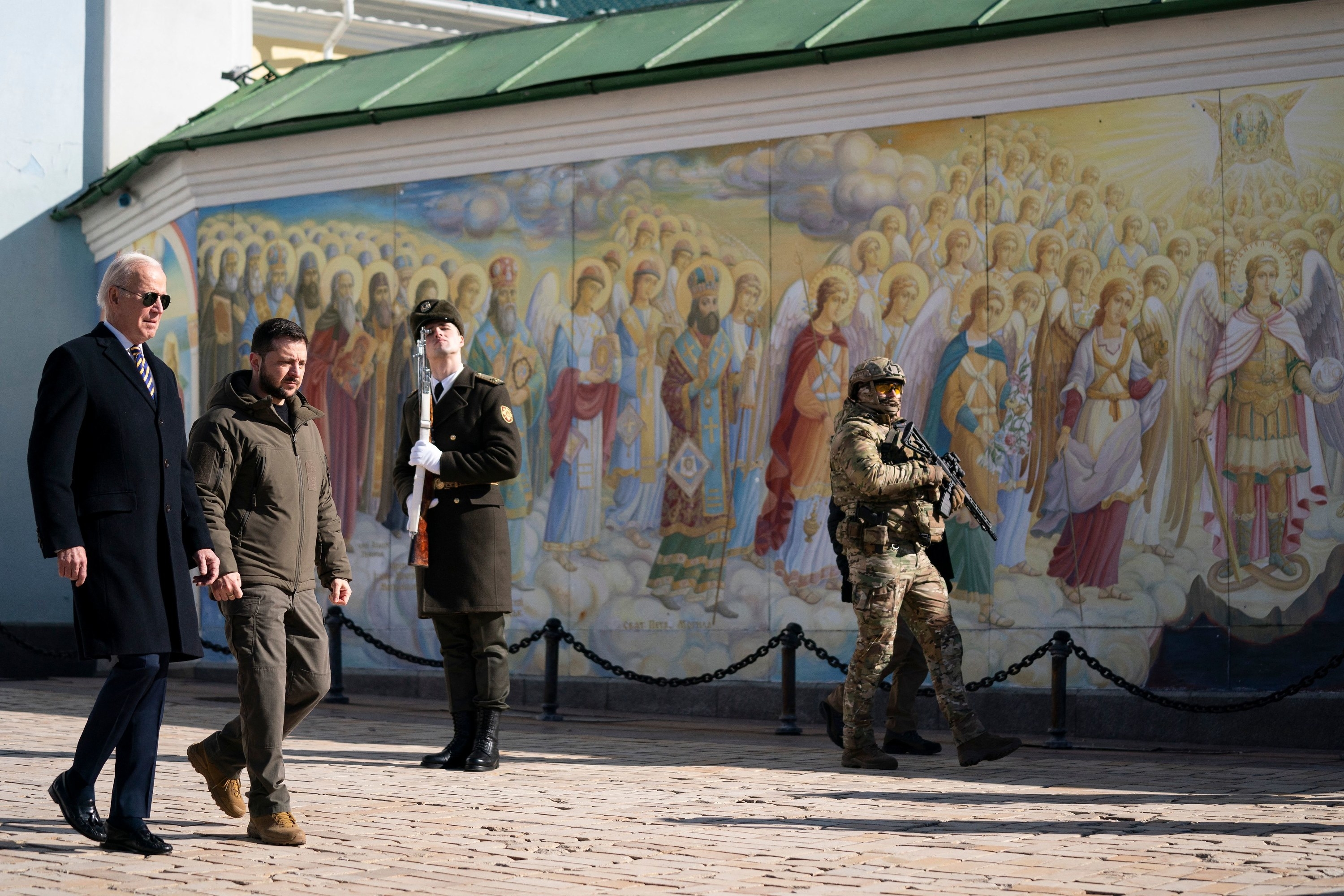 "It was logistically complicated and difficult, and it sends an incredibly powerful message that President Biden has faith in the Ukrainian people and is unwavering in his commitment to stand by them," said White House Communications Director Kate Bedingfield in a press call.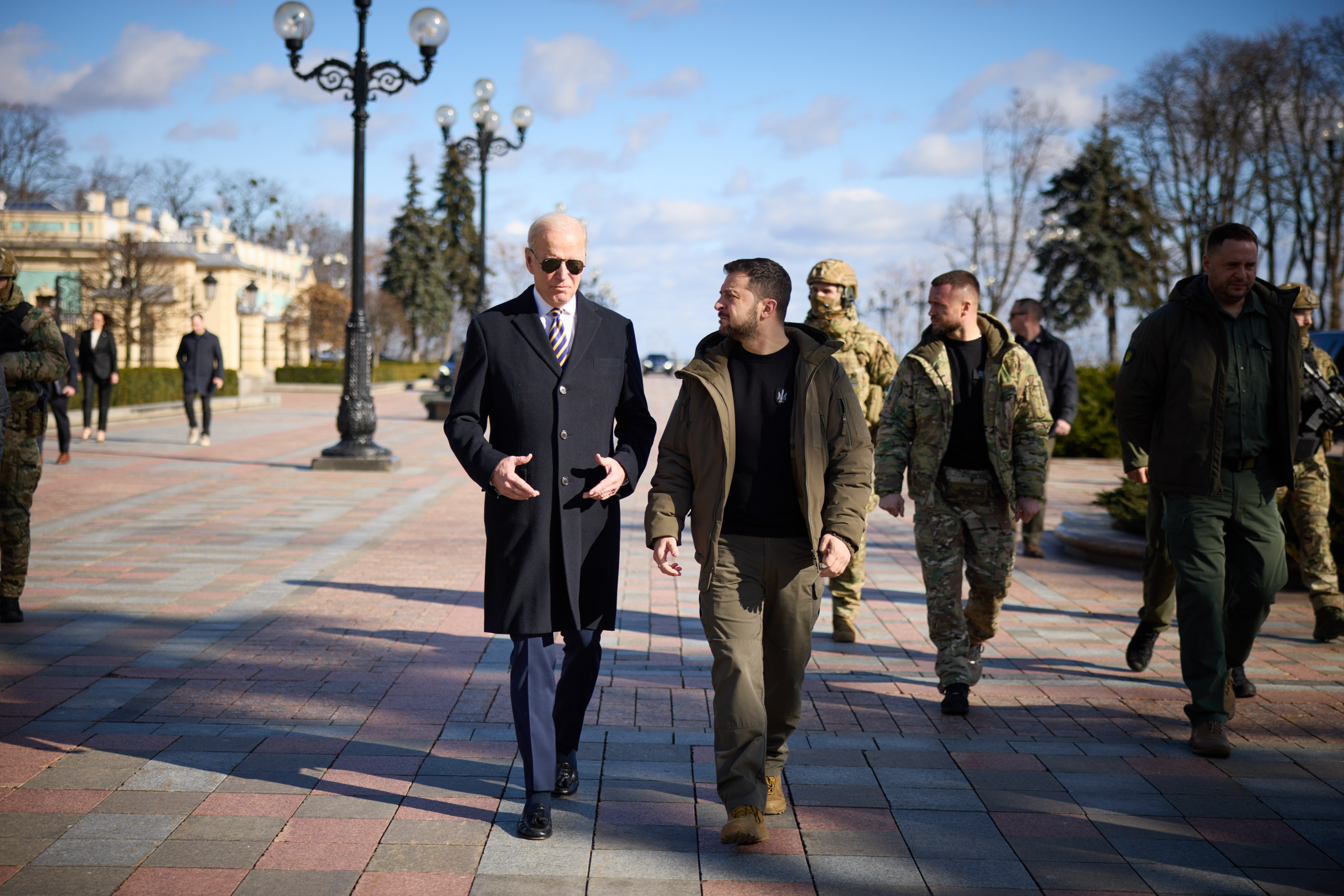 Only a handful of White House officials knew about the planning of the trip, according to CNN.
The press report said the two reporters accompanying Biden on the trip were given instructions in an email that referred to the trip as a golf tournament. The Air Force One carrying Biden left DC at 4 a.m. ET and then landed in Rzeszow, Poland. Biden, along with advisors and the Secret Service, then took the 10-hour train ride to Kyiv in the same trains that have been evacuating Ukrainians out of the country.
"This was a historic visit," said national security advisor Jake Sullivan, who called it "unprecedented in modern times, to have the president of the United States visit the capital of a country at war where the United States military does not control the critical infrastructure."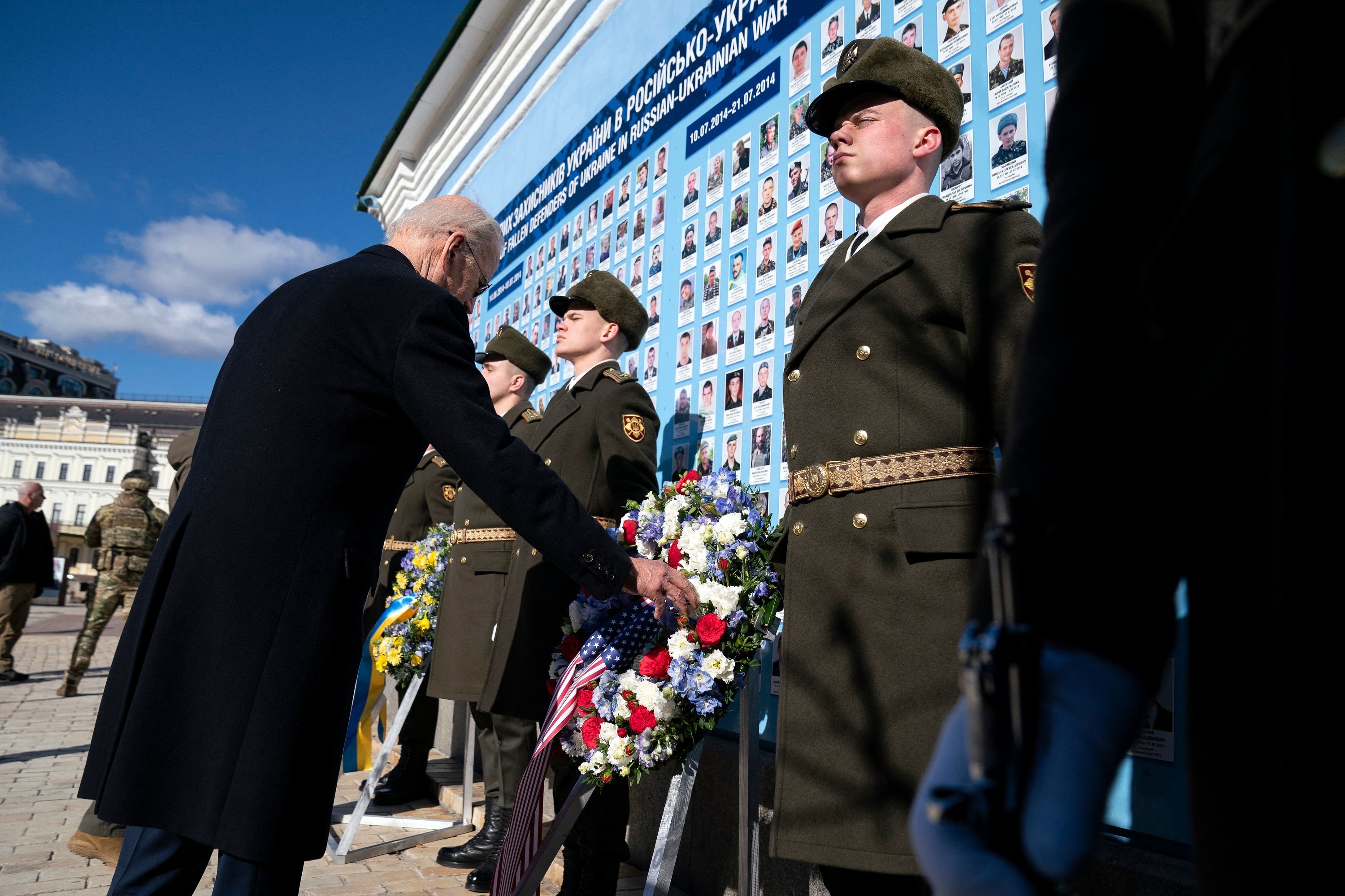 As well as visiting the palace, Biden walked with Zelensky around St. Michael's Golden-Domed Cathedral in Kyiv and left a wreath of red, blue, and white flowers.