A Man Fatally Shot His Wife And Four Others Before Killing Himself
"Obviously, these are not random shootings," said the Kern County Sheriff.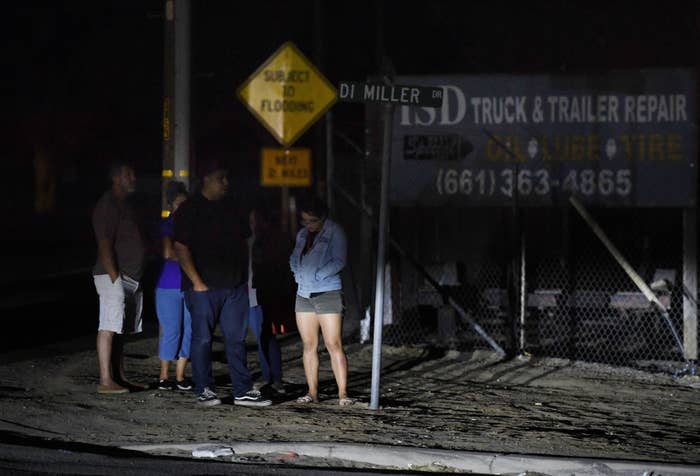 The man who shot and killed five people in California on Wednesday before turning the gun on himself targeted his victims, which included his estranged wife, authorities said.
The gunman, identified as 54-year-old Javier Casarez, first shot Manuel Contreras, a 50-year-old an employee at TNT Trucking in Bakersfield, which is about 90 miles north of Los Angeles. He then turned a .50 caliber handgun on his 45-year-old wife, Petra Maribel Bolanos De Casarez, killing her, officials said.
Casarez's exact motive for the killings wasn't immediately known, but Kern County Sheriff Donny Youngblood said in a news conference Thursday that they had a lot in common with domestic violence cases he had seen before.
The couple divorced four months ago, and Petra Casarez had recently filed for a change of order in legal proceedings related to child support and property. ABC 23 reported that Javier Casarez had accused Petra of cheating on him in divorce court filings from their divorce.
Antonio Valdez, 50, was also gunned down after he arrived at the scene. He fled, but Casarez chased him down in a car, Youngblood said.
Casarez then left the area and confronted a father and daughter, 31-year-old Laura Garcia and 57-year-old Eliseo Cazares, at their nearby residence, and shot and killed them both, the sheriff added. Children in the house were not harmed.
It was not immediately clear what relationship they may have had with Casarez.
"This is the new normal," Youngblood said, referring to other mass shootings around the country.
After the shootings, Casarez abandoned his original vehicle and hijacked a car from an unidentified woman who was with her young child. Both of them escaped unharmed.

"The suspect made reference to the fact that he wasn't a bad guy by pointing out that he let the woman remove her child and herself. Then he drove off in the vehicle," Youngblood said.
Casarez drove to a friend's nearby auto mechanic shop in the stolen car. Shortly afterward, a sheriff's deputy spotted him and tried to arrest him. That's when Casarez turned the weapon on himself and fatally shot himself, Youngblood said.
The shootings all occurred in the span of about 30 minutes and within a half-mile of one another, according to the sheriff.