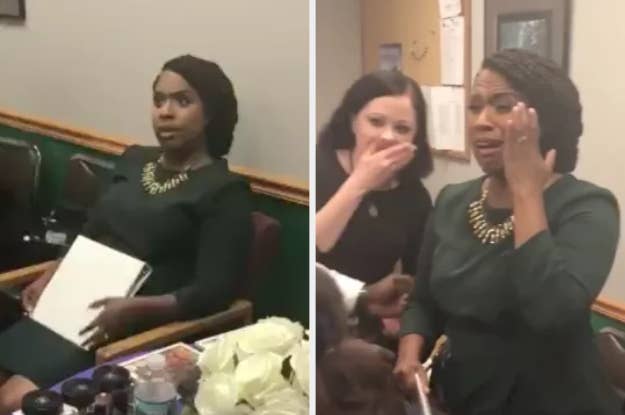 On Tuesday night, Boston city councilor Ayanna Pressley won the Democratic primary against a long-term incumbent, ensuring she will likely become Massachusetts' first black woman in Congress.
Video of the moment she learned she'd won the seat went viral on Twitter.
"We won? We won?" asked Pressley, as she burst into tears, her hand on her heart.
Her husband, Conan Harris, hugs her, and Pressley begins to sob.
Pressley was running against incumbent Rep. Michael Capuano, a 10-term lawmaker. He conceded to her early Tuesday while votes were still being counted.
Another video of the moment shows Pressley sitting calmly until an unidentified person informs her of her win by saying, "We all just wanted to see the congresswoman-elect."
Pressley is not technically the congresswoman-elect yet; however, she is running unopposed in the election, meaning she is almost certain to win.
The video is reminiscent of Alexandria Ocasio-Cortez learning live on local television that she'd beaten Rep. Joe Crowley, one of the most powerful Democrats in the House of Representatives, in the June primary in New York.
In her victory speech to supporters on Tuesday night, Pressley declared: "It seems like change is on the way."