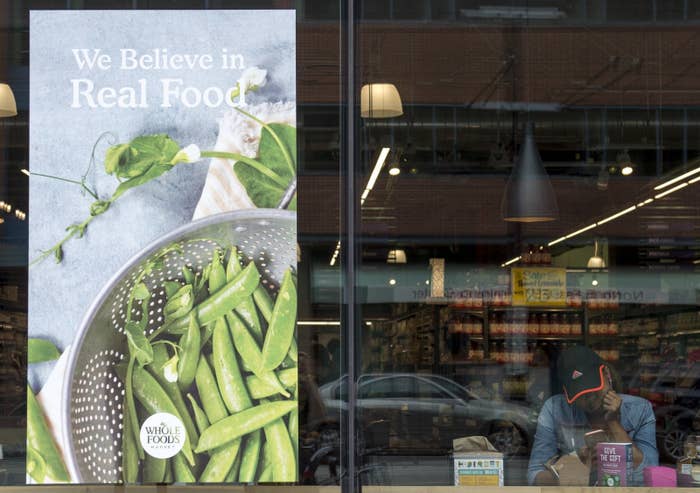 Customers at Whole Foods Market — often mocked for its high price points — will soon see the Amazon effect, with prices on popular items falling on Monday.
Amazon's acquisition of Whole Foods won't close until Aug. 28, but the online giant has unrolled it price cutting strategy.
"Customers will enjoy lower prices on products like Whole Trade bananas, organic avocados, organic large brown eggs, organic responsibly-farmed salmon and tilapia, organic baby kale and baby lettuce, animal-welfare-rated 85% lean ground beef, creamy and crunchy almond butter, organic Gala and Fuji apples, organic rotisserie chicken, 365 Everyday Value organic butter, and much more."
Amazon Prime – the $99 annual membership program that offers free two-day shipping and access to its video streaming service – will also be incorporated into Whole Foods.
Amazon announced in June that it was purchasing the organic grocery chain for $13.7 billion, sending shockwaves through the retail industry about the effect Amazon — already the world's dominant e-commerce site — will have on the brick-and-mortar world of supermarkets.
Amazon's announcement comes just one day after the Federal Trade Commission said it will not pursue its investigation into whether the deal constituted unfair competition in the industry. Whole Foods shareholders also voted on Wednesday in favor of the deal.
"Amazon and Whole Foods Market technology teams will begin to integrate Amazon Prime into the Whole Foods Market point-of-sale system, and when this work is complete, Prime members will receive special savings and in-store benefits," the company said.
The Amazon Prime benefit is a bid to woo members to physical Whole Foods stores – and to encourage additional membership sign up, since the Amazon Prime program has proven to be financially successful for the company and creates a loyal customer base.

Having Amazon Prime in stores also allows the company to closely monitor customer data to encourage more purchases. For example, if a customer purchases peanut butter at a Whole Foods using their Amazon Prime card, they may later see an ad for jam online.
Whole Foods private label brands, such as 365 Everyday Value, will also be available to purchase on Amazon.

It's not yet known how different the prices will be for customers, but right now it costs $2.99 for an organic Hass avocado online at Whole Foods: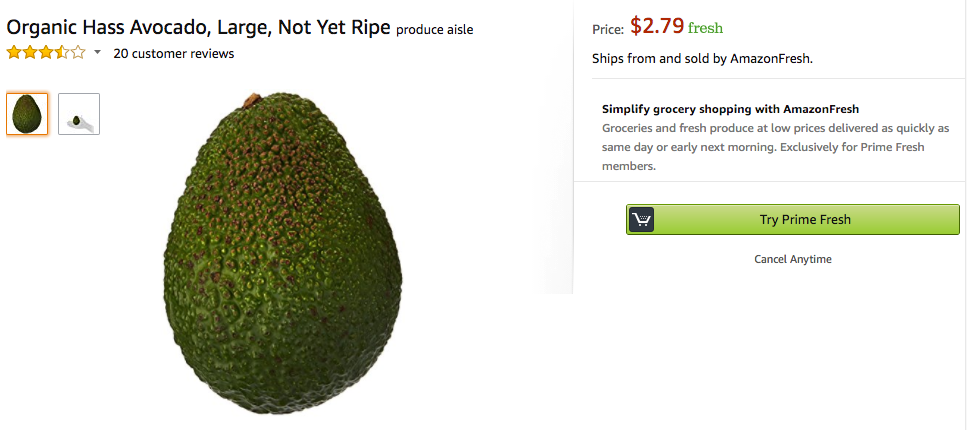 CORRECTION
An earlier version of this story failed to note that lower prices would be available to all customers. And it was Whole Foods shareholders who voted to approve the merger, not Amazon shareholders.