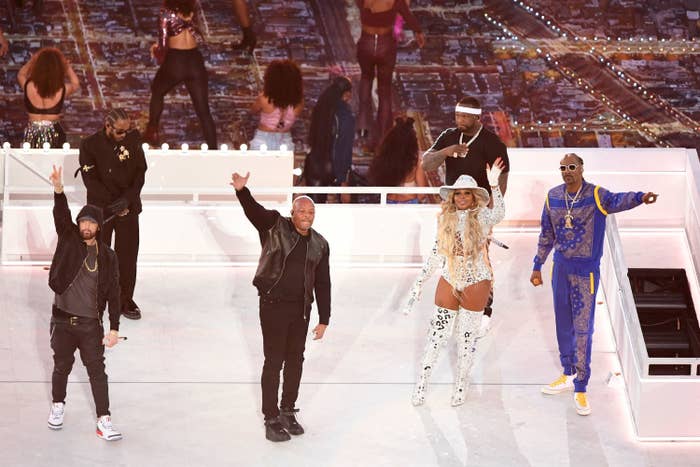 Sunday's Super Bowl LVI Halftime Show was pure millennial nostalgia, with Kendrick Lamar, Dr. Dre, Mary J. Blige, Eminem, Snoop Dogg, and surprise guest stars 50 Cent and Anderson Paak, performing an early 2000s bonanza.
This was the first halftime show consisting entirely of rap and hip-hop artists, and only one song, Lamar's "Alright," was released in the last decade. And the millennial audience absolutely soaked it up.

The show kicked off with Dre and Snoop Dogg performing "The Next Episode," which came out in the year 1999, standing on top of a LA diners and other white buildings created from shipping containers, before heading into 2Pac's "California Love" from 1995.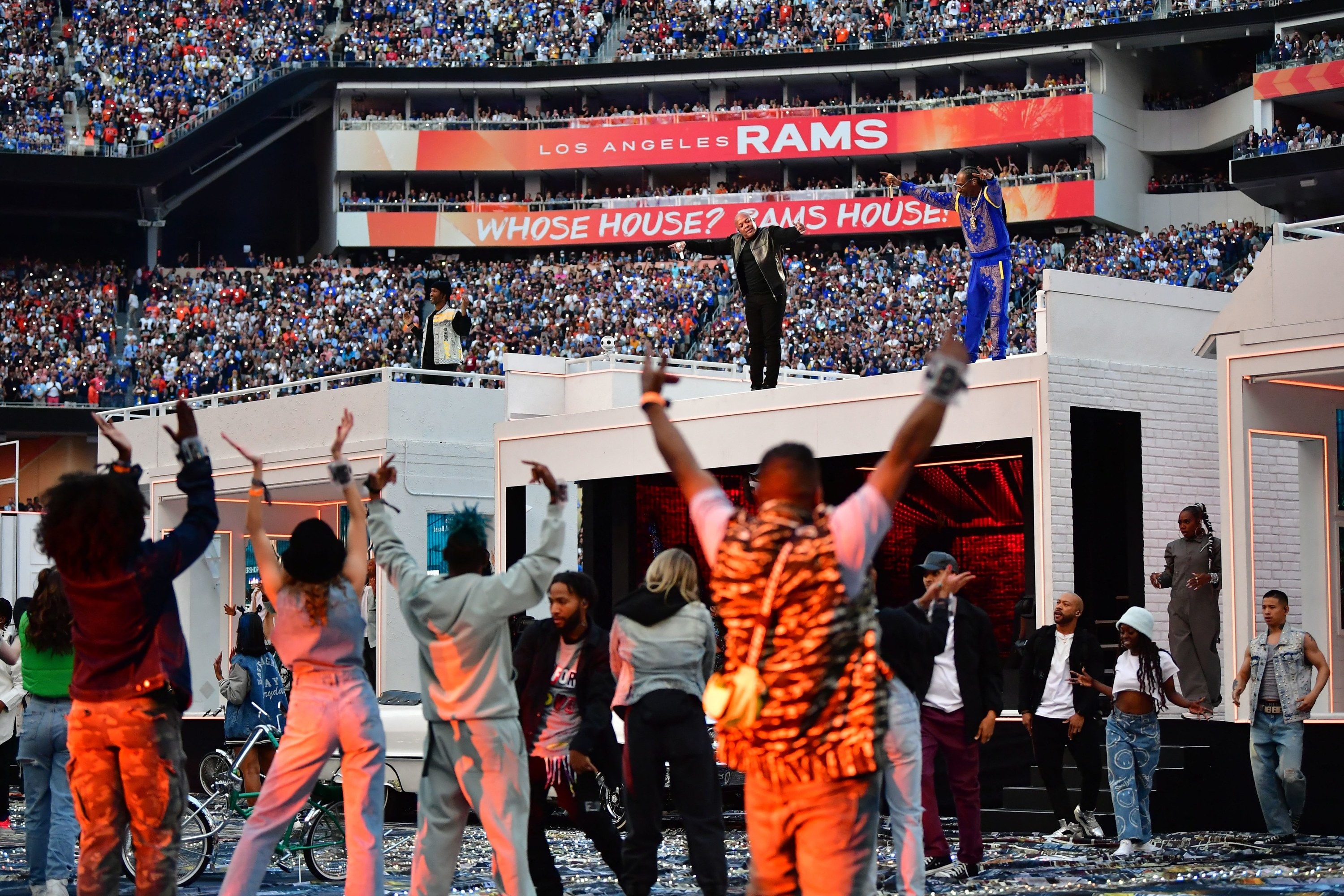 Of course both Dre and Snoop Dogg are from California, and the game was being played between Los Angeles Rams and the Cincinnati Bengals at SoFi Stadium in Inglewood.
Surprise guest 50 Cent — there had been rumors he would join the show after being spotted at rehearsals — appeared hanging upside down, with a very low energy but still fun "In Da Club," a huge hit from 2003.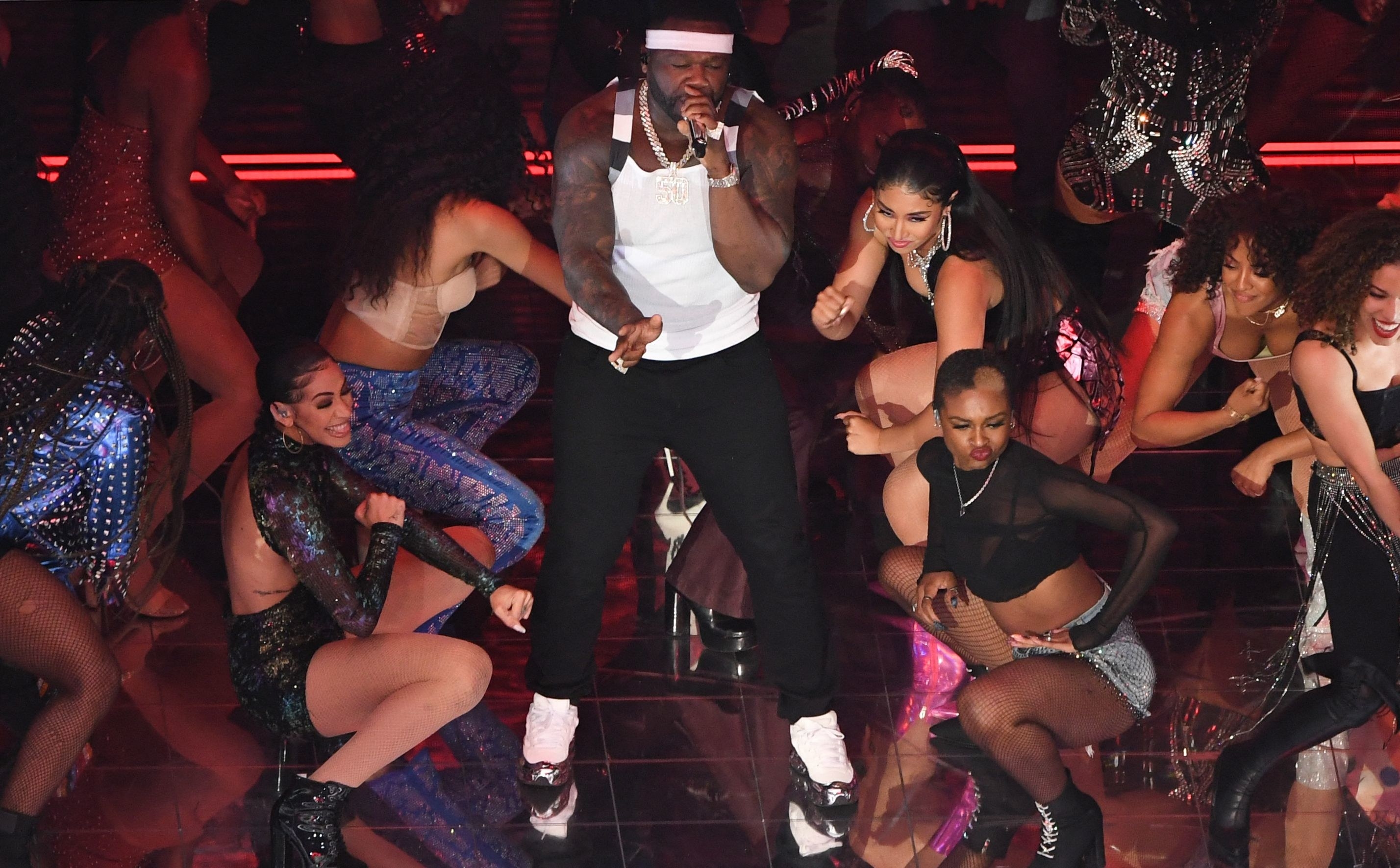 Then Mary J. Blige stomped into the venue in mirrored thigh-high boots to perform "Family Affair" and "No More Drama," both iconic songs from 2001, and Eminem performed the 2002 classic "Lose Yourself" — complete with the "mom's spaghetti" line — shortly after.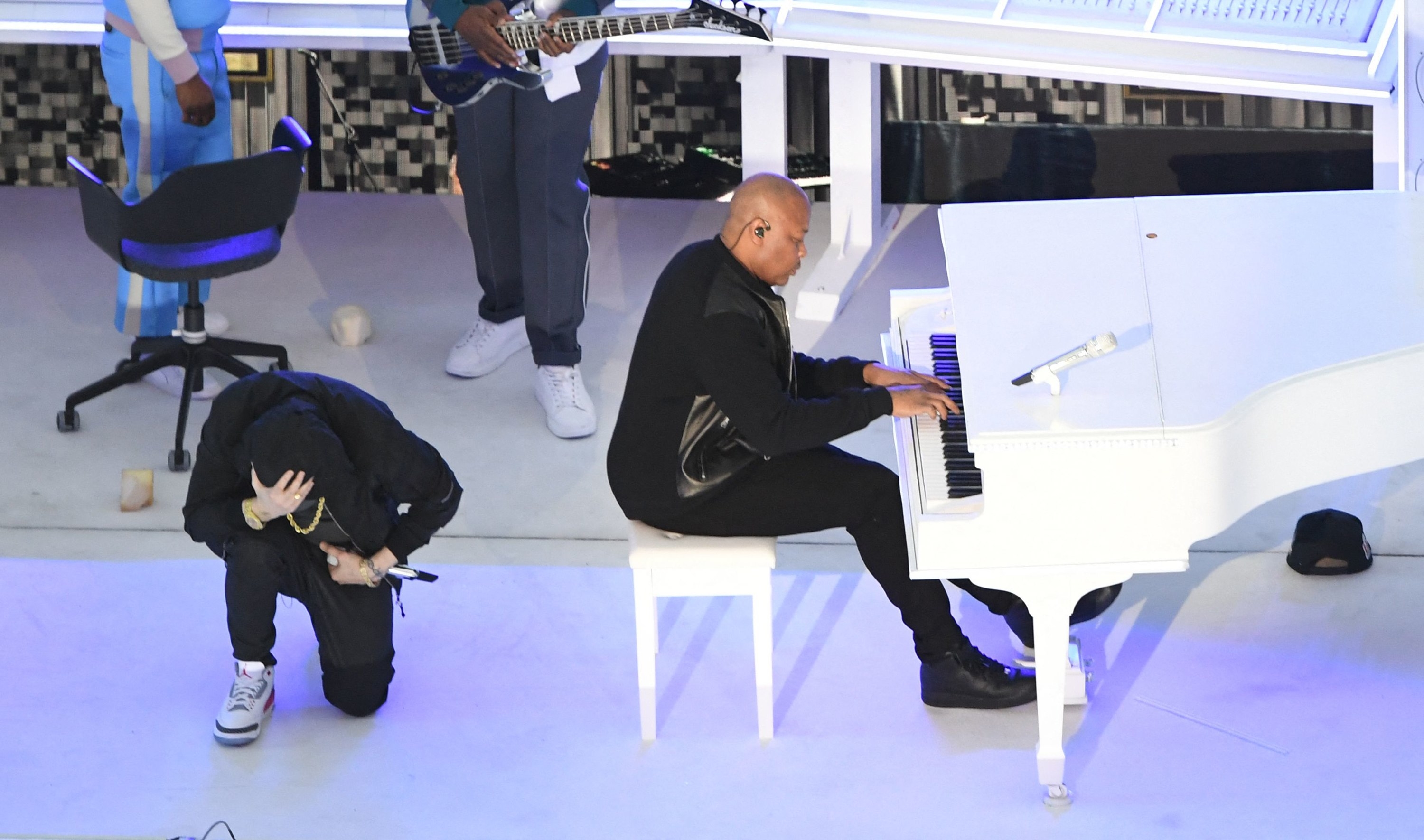 The artists seemed to continually be paying tribute to the 56-year-old rapper, with Lamar's dancers dressed in suits with "Dre Day" sashes across them, and during the final song of the show, "Still D.R.E.," all the performers joined in for the last "it's the D R E" lyrics.
The crowd was also full of early 2000s musical royalty, including Jennifer Lopez, Christina Aguilera, and Jay-Z.

Millennials on Twitter (look, presumably Gen X as well, but as always they are forgotten) declared it the best halftime show ever.
Correction: The release dates of "California Love," "The Next Episode," and "Lose Yourself" were misstated in a previous version of this post.