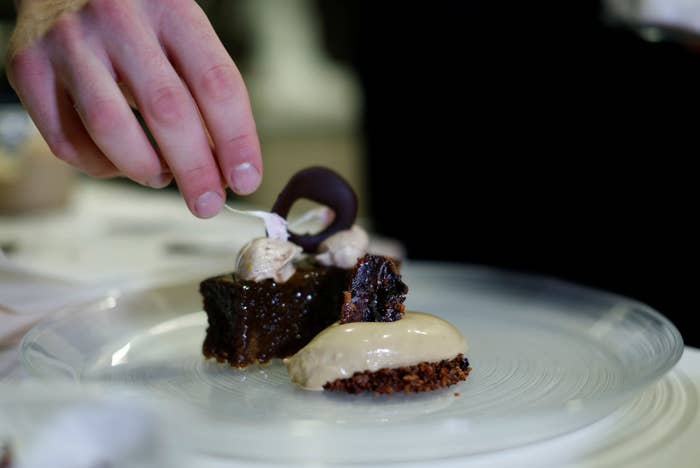 An investor is accusing marijuana chocolates company Altai of securities fraud, claiming the CEO lied about his own contributions to the company's coffers and wasted the investor's $750,000 on private jets, fancy hotels, and personal legal bills.
The investor filed the July 18 lawsuit anonymously, through the company Hannaford Enterprises, LLC, against Altai brands' holding company, Indus.
According to the complaint, the investor met Altai CEO Robert Weakley in January of 2015 in the wealthy oceanside town of Monterey, California. Weakley allegedly told the investor that he himself had put $250,000 cash into the pot company, along with an additional $324,250 in unspecified, non-cash contributions. Much of the lawsuit rests on the accusation that Weakley did not actually put any of his own money into the company. As a result, the investor seeks to invalidate Weakley's claim that he owns 39% of the company. The lawsuit also accuses Weakley of firing Altai's CFO and refusing to hire a new one in order to hide the company's insolvency and fraud.
The complaint goes on to claim that "Weakley then drained the company of investor money, using the company's money as if it were his own personal piggy bank." Weakley's alleged indulgences included "a private air service (Surf Air), which Weakley frequently used for personal and family purposes … personal legal bills (including the costs of defending against a separate securities fraud lawsuit against him). And … posh hotels the company could not afford, like the Penninsula Hotel, the L'Ermitage Hotel in Beverly Hills, and the Four Seasons."
The complaint details the alleged fraud as involving false corporate documents, misrepresentation to investors, and artificial inflation of the company's stock price.
Because marijuana is still federally illegal, and banks are regulated and insured by federal agencies, pot companies are not able to make use of traditional bank accounts or loans. But with so many investors eager to profit from the perceived economic boom caused by marijuana legalization, known as the "Green Rush," companies like Altai are increasingly looking to private equity, the OTC penny stock market, and personal loans from high net worth individuals for a less regulated infusion of cash.
The investor claims he is one of Altai's two largest holders of stock. He seeks unspecified damages as determined in a trial by jury.
Altai's gourmet, low-dose edibles can be found at nearly 150 California dispensaries. Their products include a variety of bon-bons, pips, chocolate coins, and sucking candies.