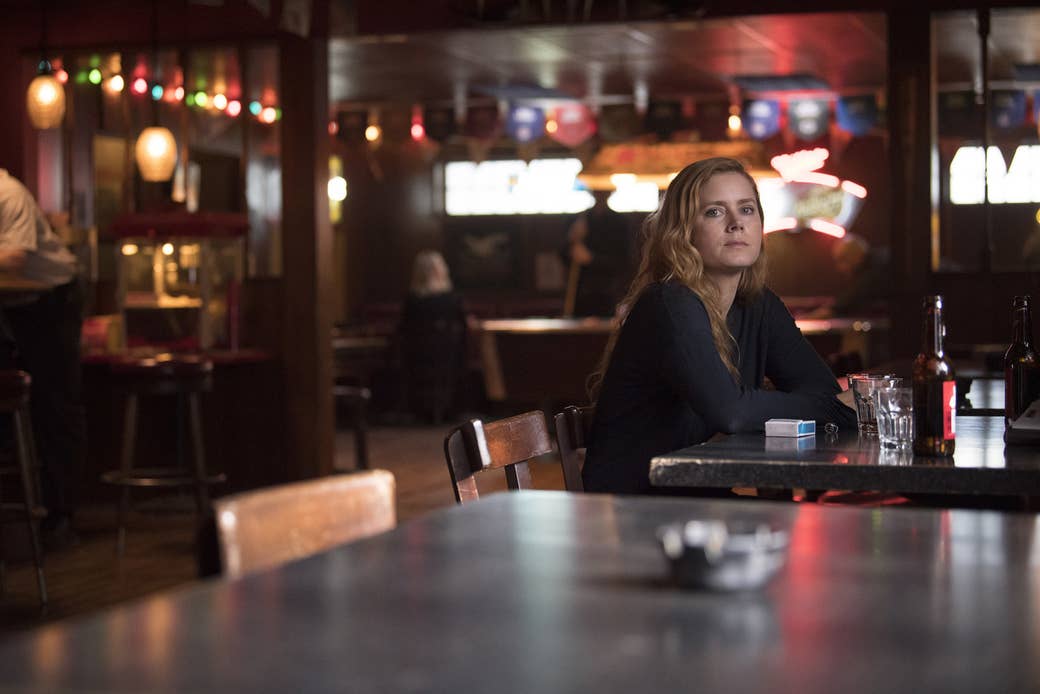 Like any worthy cable antihero, Camille Preaker (Amy Adams), the troubled journalist at the center of HBO's new Sharp Objects, is a complicated keeper of secrets. She's an alcoholic who pours her vodka into water bottles in order to disguise how much drinking she does while driving around Wind Gap, Missouri, the small town she left behind for St. Louis. She has a history of self-harm, for which she's been hospitalized, written on her skin in scars she hides under jeans and long sleeves. She lost one sister when she was young, and has in the time since distanced herself from her family — performatively delicate mother Adora (Patricia Clarkson), fuzzy outline of a stepfather Alan (Henry Czerny) — to the point where she doesn't recognize her other sibling, teenage half-sister Amma (Eliza Scanlen), on first sight. As we watch Camille return to the claustrophobic community in which she grew up to report on a girl who's gone missing and another who's been murdered, careening between the professional and personal, the tension comes less from whether she'll make a mess than how much of a mess she'll end up making.
Camille is part of a tradition of prestige drama protagonists who behave badly, who abuse substances and loved ones, and whose flaws are always in starker relief (and are often more compelling) than their strengths. But it's hard to imagine anyone romanticizing Camille and her darkness — certainly not the way some fans romanticize the darkness of her male TV drama counterparts, the Walter Whites and Rust Cohles and Tony Sopranos that have littered the cable and streaming landscape. The idea that women feel obligated to conceal their damage, and that there's no glamour allotted to their letting it show, is one of the things Sharp Objects is about.
On men, damage can look appealing, but on women, Sharp Objects insists, it's more likely to make them seem like a write-off.
Camille might feel comfortable matching Richard Willis, the fetching Kansas City cop played by Chris Messina, drink for drink as they flirt and try to pry information out of each other, but she knows better than to let him see her without her clothes on, to risk going from bad girl to broken in his eyes. She has reason to think this way. When someone, later, does lay eyes on her scars, Camille is declared "ruined," like a car that's not worth repairing after an accident. On men, damage can look appealing (whether it's meant to or not), but on women, Sharp Objects insists, it's more likely to make them seem like a write-off.
Sharp Objects was adapted from a 2006 novel by Gone Girl author Gillian Flynn, and is directed by Jean-Marc Vallée, of Dallas Buyers Club and Wild and, more recently, Big Little Lies — another women-centered HBO drama, and one so successful and acclaimed that another season was willed into existence for next year. It's one of three series that showrunner Marti Noxon currently has on the air; Girlfriends' Guide to Divorce is just wrapping up its fifth and final season on Bravo, and Dietland is nearing the end of its first season on AMC.
There is an unmistakable no-expenses-spared feeling to Sharp Objects, from the talent involved in it (Adams is unsurprisingly great in her first TV role in over a decade) to its extravagant soundtrack. "Here you go," the series seems to say, "here's something with the production values, tonal seriousness, and obvious investment of the dramas that put HBO's programming on the map, only this time funneled through a point of view and a sensibility that is ferociously female." It arrives, ironically, at a time when HBO may be moving away from the exacting development process that yielded that programming in the first place, the cable network getting ready under new leadership to go broader and bigger in pursuit of Netflix.
Sharp Objects isn't the first series to try to stake out territory for female-driven stories in the overweeningly masculine realm of the prestige drama. The Good Wife offered years' worth of morally complex, women-centered storytelling from the unexpected perch of a network legal procedural, going so far as to poke fun at turgid cable series with its show-within-a-show Darkness at Noon, on which characters would intone lines like "evil rests in the soul of all men...and there is nothing you can do but curse God." AMC's Halt and Catch Fire, which started out seeming like an attempt to transpose Mad Men to the '80s tech industry, shifted its focus to its women characters in its second season and became immeasurably more interesting for it.
Jessica Jones is a superhero show that actually revolved around a damaged antiheroine. Top of the Lake, which Sharp Objects has the most in common with (while also owing a debt to another Jane Campion title, the swirl of sex and memory and death that is 2003's In the Cut), similarly used a mystery as a vehicle for a story that's really more about a place and the ways in which characters are constrained by the community's expectations. But Sharp Objects feels like it has the most to prove, insistently taking up prestige drama standards and then repositioning, reworking, or flat-out challenging them.
Camille, for instance, is a solid reporter, but the series doesn't suggest that she's unusually gifted at her job, à la Don Draper; instead, it foregrounds her depression — the sad plastic bag of alcohol miniatures, candy, and cigarettes she dumps out on a motel room bed — like a challenge. There's an atmosphere of both Southern Gothic languor and ingrained misogyny to the series that echoes the first season of True Detective. But unlike the latter, Sharp Objects doesn't revel in its displays of sexism, something that Camille's got enough distance from to roll her eyes at when confronted with it. It's the characters who've bought into antiquated norms who are shown to be most limited by them, among them the local police chief who refuses to even consider that a woman might be capable of murder.
The series invites us in with promises of lurid murders and swaggering self-destruction, and then gives us instead an in-depth portrait of a woman.
There is, pointedly, no cable-standard gratuitous female nudity in Sharp Objects. Camille has scars she wants to hide, and the killer's targets aren't beautiful teenage girls; they're younger ones, right on the cusp of adolescence. When a body is found, there's nothing remotely lascivious about the camera's gaze, which holds, reflecting Camille's line of sight, on the child's muddied knees. And while the series is, like the bulk of prestige dramas, predominantly white, it is also explicitly about whiteness, about how race is central to Wind Gap's power structures and traditions. The pretense of being a genteel white community, complete with a euphemistic, Confederate flag–filled celebration of the area's Civil War history, informs what's tolerated and what's not in Wind Gap, from the high school football team's tendencies toward rape to the unacknowledged segregation that shapes the town.
The killer will eventually be tracked down and identified over Sharp Objects' eight-episode miniseries run — of course, it's a thriller. But the bigger mystery the series explores is actually Camille herself: What led her to transform from cheerleader queen to flinty misfit? Her story isn't entirely separate from the murders, but it becomes more primary, raising the question of how much the things we experience growing up shape and maybe warp who we are, and at what point we have to accept responsibility for the person we've become, regardless.
That focus, more than any claim-staking of grim subject matter and dreamy cinematography on behalf of the feminine, may be Sharp Objects' boldest choice: The series invites us in with promises of lurid murders and swaggering self-destruction, and then gives us instead an in-depth portrait of a woman — traumas, chip on her shoulder, and all — and insists that we head home with her, spend time in her head, and understand what makes her tick. It's not quite a trick, but it does feel like a coup to serve up what can undeniably be described as a full-throated women's prestige drama, all long dresses and bloody mouths, American denial, and feminine repression.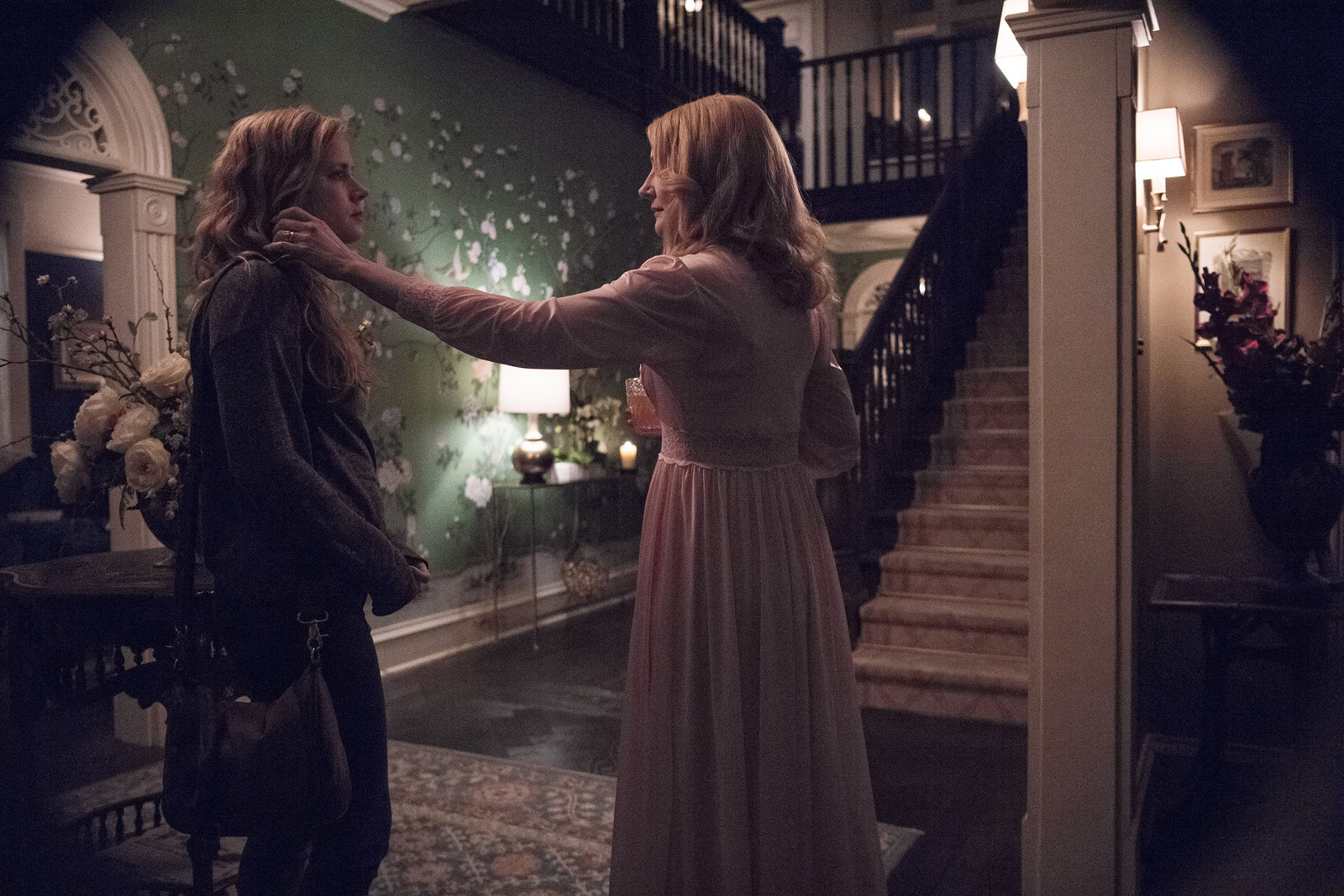 What's funny about the idea of planting a stake for the women's prestige drama now is that so many of the best and most interesting female-driven and female-created series of recent years — so many of the best and most interesting series of recent years, period — don't assume that grit equals artistic heft. There's been an explosion of acclaimed half-hour dramedies like Girls and Insecure, Transparent and Search Party, Chewing Gum and Fleabag, GLOW and Better Things, SMILF and Vida, that have been all the better for their more intimate scale, and prove that you don't need to signal grand, sweeping ambitions to tackle some grand, sweeping themes.
Then there are the unclassifiable hourlong series like Jane the Virgin, Orange Is the New Black, Killing Eve, Unreal (in its poisoned bonbon of a first season, at least), and Crazy Ex-Girlfriend — shows that straddle and play with the conventions of drama and go to some very dark places without feeling the need to affirm an intense overall seriousness of intent. The proliferation of TV platforms — The Good Fight on CBS All Access, Queen Sugar on OWN, Steven Universe on Cartoon Network, Outlander on Starz — has allowed for a kaleidoscoping array of ambitious series united by the fact that none of them reinforce their worthiness by centering on melancholy men.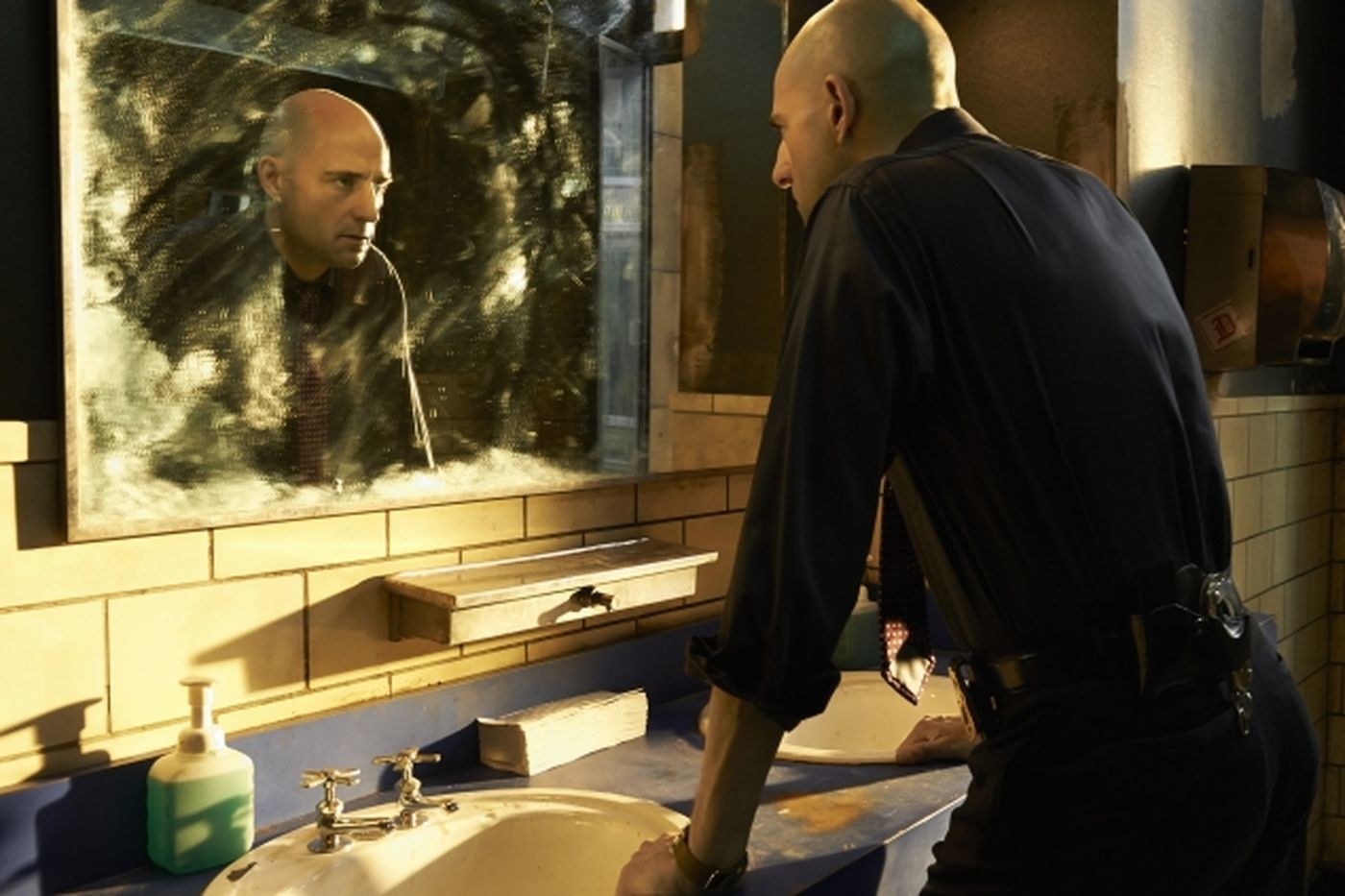 Willa Paskin, considering Sharp Objects' darkness in Slate, noted that "TV by and about women, like TV by and about men, should be under no obligation to be entertaining, or gentle, or easy to watch," but felt that the series was proving an unnecessary point — that women can make "beautiful, well-acted, cleverly plotted, exactingly glum prestige television" just as well as men can. While I don't agree with her that Sharp Objects is without pleasure — I enjoy Camille a lot, from her sparky banter with Richard to the way she lets herself get pulled reluctantly but repeatedly into the role of the cool big sis even though she knows better — I understand Paskin's argument. So much of the recent small-screen conversation has involved prying the perception of quality away from mopey, masculine cable dramas. Great TV existed before the arrival of milestones like The Sopranos, Breaking Bad, The Wire, and The Shield, but the gritty antihero saga has played a central role in getting TV accepted by even the most insecure of snobs as something that can be taken seriously and talked about without apologetic prefaces at parties.
Vulture published a list of prestige drama clichés in 2013, a few months before the arrival of Low Winter Sun, that short-lived AMC series starring the suave, frequently villainous Brit Mark Strong as a homicide detective who murders a fellow cop. Low Winter Sun dutifully ticked multiple items on that list — middle-aged antihero with a secret, preponderance of drugs-sex-violence, a scene of corpse disposal, and a Detroit setting that promised some forthcoming commentary on America — while also being awful enough to become a Weird Twitter punchline (and, surely, an inspiration for Darkness at Noon). It was evidence that "prestige drama" had become less a designation of quality and more a collection of tired conventions.
"Prestige drama" had become less a designation of quality and more a collection of tired conventions.
But prestige dramas, especially those canonized flagship series that were credited with ushering in the so-called golden age of TV we may or may not still be enjoying, have been so predominantly masculine that the label is still habitually applied to a certain type of po-faced product regardless of whether there's any prestige to it or not. Think of True Detective, whose first season had a look and feel that led to it being wildly praised before people realized it didn't have the goods. Or remember how the second season of mockumentary The Comeback skewered this same tendency by plunking fading sitcom star Valerie Cherish (Lisa Kudrow) into an HBO series in which she's been cast as a monstrous fictionalized version of herself; meanwhile, her old boss Paulie G (Lance Barber) has parlayed his professional flameout into a plum cable series gig in which he portrays himself as the beleaguered antihero. Or consider Netflix's Breaking Bad–ish Ozark, whose recent multiple Emmy nominations seem to have much more to do with the idea of the show as awardsy than the reality of its quality.

Vulture published a new take on that "prestige TV" list last year, one including some of the habits people have developed for describing serious television — "it's like a movie," "it's like a novel" — as somehow transcending the form. Talking about a show that way ("It's not TV. It's HBO.") seems intended to separate it from a medium whose lingering reputation for flimsiness is linked inexorably, and unfortunately, to how it has been perceived as feminized. Television, for so long, was primarily thought of as a home to soaps, sitcoms, and reality shows that get written off as silly escapism. When Big Little Lies premiered last year, there was understandable pushback when some critics referred to it as a soap opera (not that there's anything wrong with that), because the description felt so transparently gendered. The series had neither a soap opera's thrifty production values nor its open-ended narrative — it was obviously expensive (multiple movie stars!) and, at the time, finite. It was a soap mainly in that it was about and for women, which speaks to a failure of television vocabulary.
The pursuit of the women's prestige drama has yielded bummers of its own — like AMC's Dietland, also from Marti Noxon, a dark satire about a woman saving up for weight loss surgery by working at a glossy women's magazine, while in the backdrop, a feminist terrorist organization kidnaps and kills bad men, creating an atmosphere of fear as well as tentative liberation. Dietland is adapted from a 2015 novel by Sarai Walker, who talked in interviews about how she set out to write a female answer to Fight Club. While the series is not a disaster, it feels, frequently, like someone committed to singing a song at karaoke that's not in their range, stuck with the need to churn out broad pronouncements like "I don't hate myself, the world hates me for being like this" and "one man's terrorist is another woman's liberator."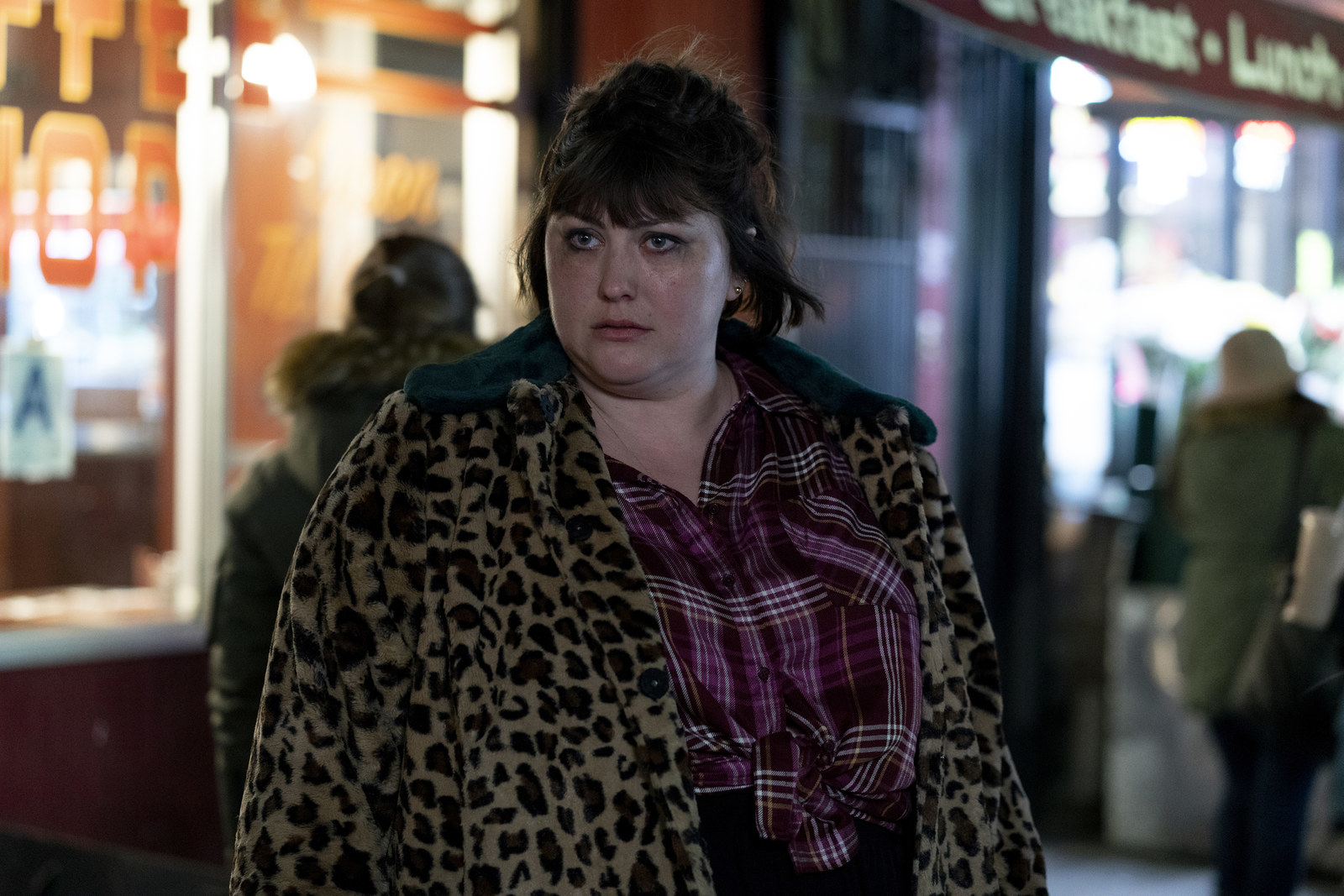 The second season of The Handmaid's Tale felt similarly constrained by a particular idea of what it means to be important, to the point where it often seemed to be punishing its viewers as much as its characters, who suffer through the nightmare of a dystopian patriarchy. The show tenders itself as a kind of acrid medicine, to be swallowed because it's supposedly good for you.

But I do still believe there's value in female seriousness, in spite of the energy we've spent trying to throw off the burdens of glumness — that there's potential in something like Sharp Objects that's separate from the fight to establish the value of so many other, lighter, women-led series, and that doesn't feel like an exercise in making men's TV, but for women. In her much-discussed Netflix comedy special Nanette, Hannah Gadsby dissected the nature of her own stand-up, how her habitual self-deprecation was actually a form of humiliation for someone marginalized — "I put myself down in order to speak." Though Gadsby was speaking with searing specificity to her own experiences as a queer woman, her set did make me think of how many of the women-centric series I watch filter what are sometimes brutal depictions of pain through dramedy, sharing a "why so serious" tendency toward self-laceration.
Sharp Objects doesn't have any impulse to soften its story — it presents its own fucked-upness unapologetically, revealing a goth streak alongside all the floral prints and cocktails on the veranda, and brandishing a femininity that has nothing sweet or soft about it. There's a powerful satisfaction to be had from that, even if it feels like a bittersweet achievement, when everyone's attention is shifting over to sprawling blockbuster-esque genre series like Westworld and Game of Thrones, or just getting split among the ever-increasing array of options out there in the age of Peak TV, so many that everything becomes niche and nothing feels urgent. The days of the watercooler show may be gone, or close to it, but Sharp Objects suggests that there's still room for the prestige drama to develop into something new, in which darkness isn't a cliché, but something earned and felt. ●