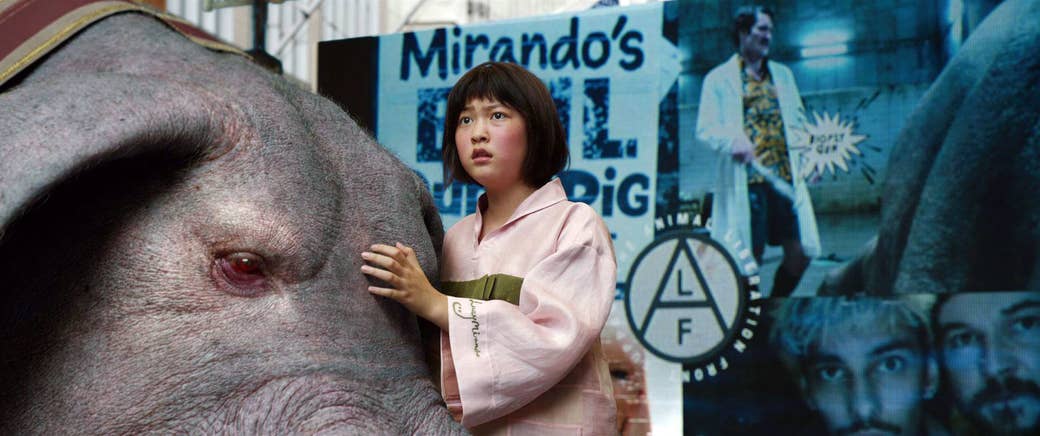 Okja is a movie about a multinational corporation bent on feeding everyone in the world the same lab-engineered garbage. Coincidentally, that's the view some film purists have of the company that released it: Netflix.
The streaming giant kicked up dust at the Cannes Film Festival in May, where Okja and another Netflix feature, Noah Baumbach's The Meyerowitz Stories (New and Selected), premiered in prestigious spots in the main competition for the big prize, the Palme d'Or. Both films played at the Lumière Theater, cinephile holy ground, and yet the vast majority of the people who see them will see them via streaming. Maybe even on their phones.
That's a prospect so disturbing to traditionalists trying to protect the theatrical experience that it actually prompted the festival to change its rules — as of 2018, all movies in the Cannes competition will also have to open in French cinemas. Meanwhile, at this year's festival, audiences booed the Netflix logo and jury president Pedro Almodóvar and jury member Will Smith had a battle of philosophies during the opening press conference.
"I personally don't perceive the Palme d'Or [should be] given to a film that is then not seen on the big screen," the Spanish filmmaker provocatively declared. The American actor (who has a Netflix movie of his own set for December) countered that Netflix has led his kids to watch movies they wouldn't otherwise have come across. "It has broadened my children's global cinematic comprehension," he said.
In recent years, Netflix has successfully transformed itself into a fire hose of streaming content that's made it more and more feasible for us to never go outside again. But it's the company's original series that have gotten most of the attention, while Netflix's film strategy has felt less certain, a mix of Adam Sandler and awards trolling by way of Cary Fukunaga's Beasts of No Nation and docs like The Square. Even as the company has stepped up its investment in movies, it's shown an unfortunate tendency to just burp its titles out without much by way of promo.
The Sandler stuff is, according to Netflix's dubious numbers, doing fine. But for smaller fare — like the Shirley Jackson–inspired horror film I Am the Pretty Thing That Lives in the House or this year's Sundance winner I Don't Feel at Home in This World Anymore — the message has been, basically, to trust in the algorithm. As a platform, Netflix is immensely powerful and well-funded, but it has not, until this point, felt like an active force of good for the world of film.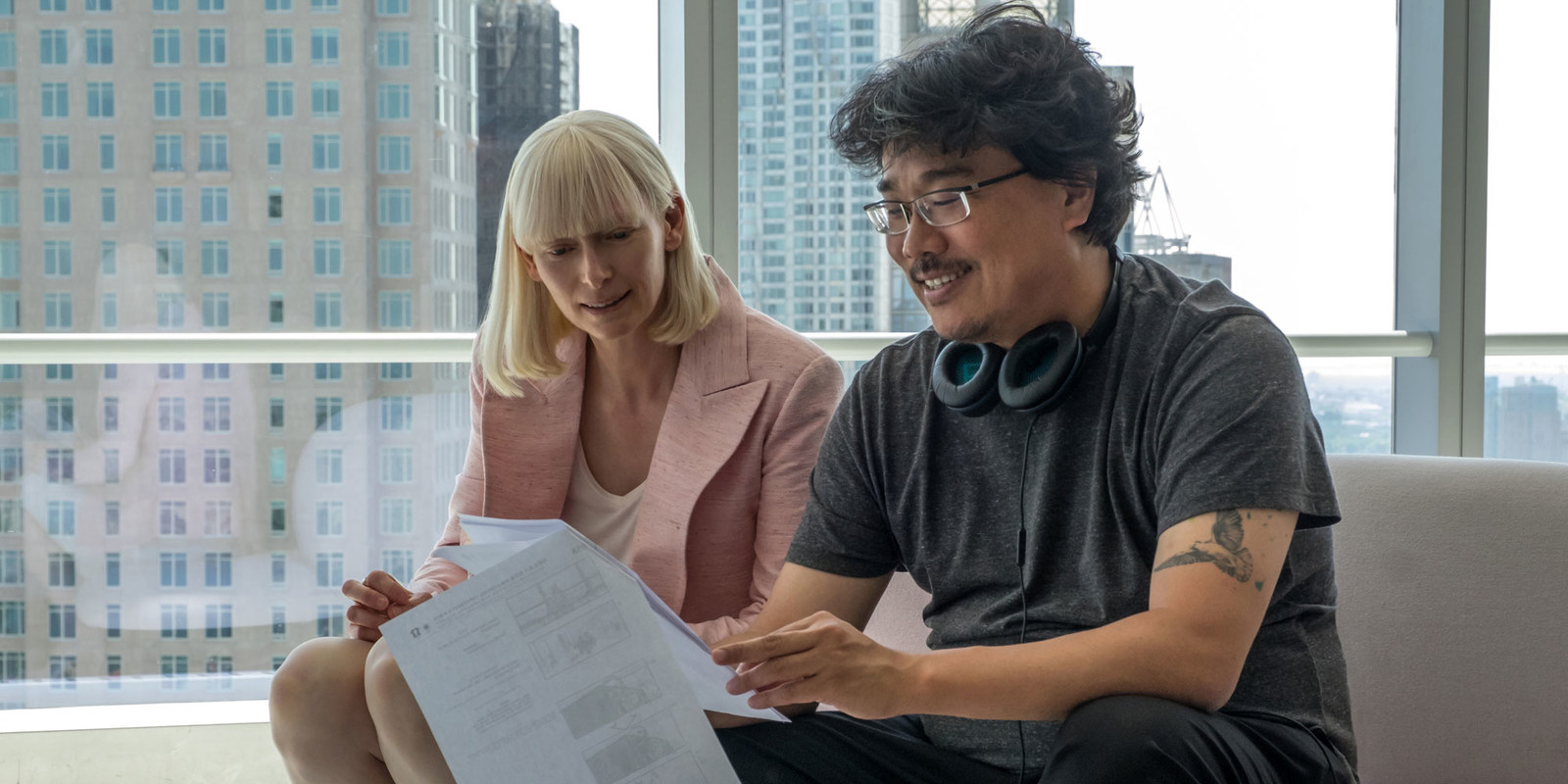 And if you're a die-hard theatergoer, like Almodóvar, it probably still isn't — having a wealth of subscription streaming options at home has absolutely eroded the motivations of many to shell out for a ticket. But Okja is the first Netflix original movie that suggests the streaming service can do right by ambitious cinema. The multilingual, content-hopping, dystopian future-of-food epic from South Korean director Bong Joon-ho (of Snowpiercer and The Host) is an impossible-to-pigeonhole joy, a thrilling, funny, dark corporate satire by way of a kiddie adventure.
It was made for a reported $50 million, which is the kind of medium budget range that big movie studios have largely abandoned in pursuit of giant franchise ventures. It's not a remake, a reboot, or a sequel — it does the increasingly rare thing of telling an original story, one that Bong dreamed up and wrote with Jon Ronson. And Smith is right: Okja is the kind of idiosyncratic, unfiltered, globally aware, demographic-defying release that people can't and don't get to see in cineplexes, and it's available so widely because Netflix footed the bill.
Almodóvar has a point, too, in that Okja is absolutely best experienced on the big screen (a few theaters have opted to screen it), something Bong has agreed with himself. But Bong is also pragmatic about how we watch movies these days, pointing out to ScreenCrush that a theatrical release is only a short part of a film's life. "I believe that Netflix is a very good means of digitally archiving one's film," he said. "It's not only a good way of digitally archiving, it's a very democratic way for people to come back to and revisit the film."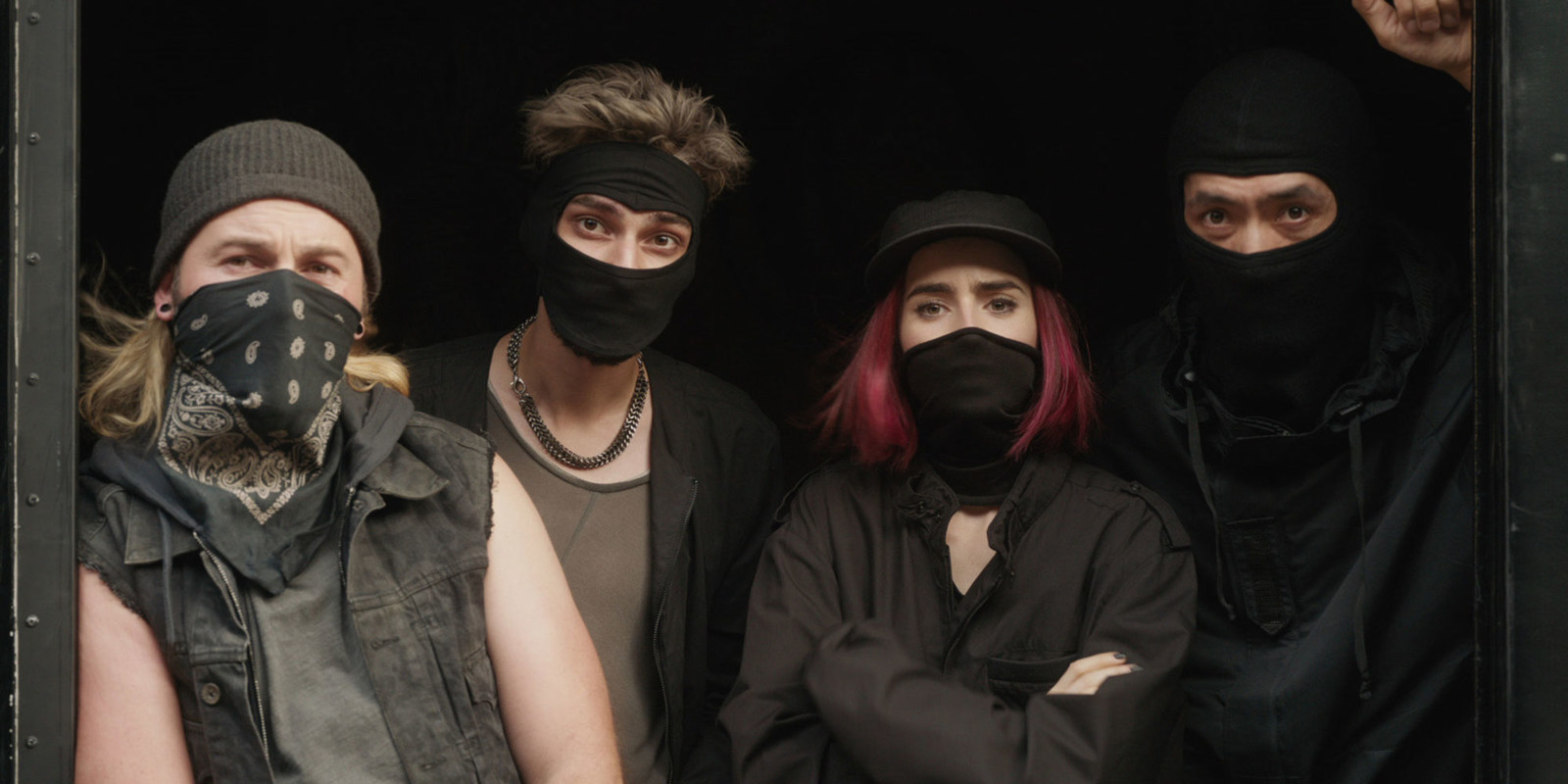 The fact that Okja is in even a handful of theaters is hopeful — an indication that the streaming experience doesn't exist in total opposition to going out to the movies. There are still people interested in the immersive experience that is seeing something projected, and there are theaters willing to bet on their showing up. The way Netflix has handled the ramp-up to Okja, with press days and imaginative advance marketing, is heartening, too, a sign that the company can give a film like this the push it deserves, provide it with a real (if hybrid) release, and know how to treat it like a big deal.
It is a big deal, and it's slated to be followed by some arguably even bigger ones — like the aforementioned Will Smith urban fantasy Bright, the company's first full-on attempt at a blockbuster, or the restoration of Orson Welles' unfinished The Other Side of the Wind, or Martin Scorsese's upcoming gangster drama The Irishman, sure to be an Oscar bet. We may still be living in a turbulent world in which sweeping changes are alarmingly wrought by large corporations, but the existence of Okja suggests there is a potential upside to that. At least we know that, whatever happens, the movies might be good.