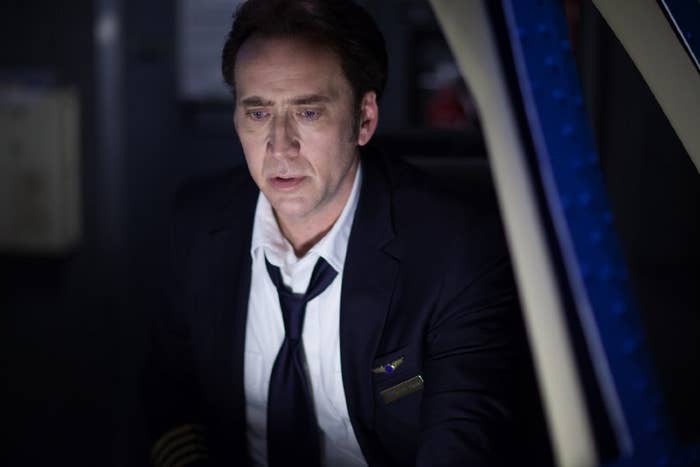 You might not know it, but Left Behind, which arrives in theaters on Oct. 3, is a reboot of the Christian apocalyptic franchise based on Tim LaHaye and Jerry B. Jenkins' novels about life on Earth after millions of people disappear in the Rapture. The best-sellers were first adapted to screen in 2000 in what become a series of movies starring Kirk Cameron.
This new Left Behind is, even for the fast-growing faith-based film industry, poised to reach a unusually wide audience when it opens in over 1,700 theaters nationwide this Friday. It's got a major movie star in Nicolas Cage as its lead, and plenty of other recognizable faces in the cast, including Lea Thompson, Chad Michael Murray, and Jordin Sparks. And the trailer positions the movie more as a mainstream thriller than as something overtly religious in nature — if you weren't familiar with the books, you might see it as an action-filled feature film cousin to HBO's similar but secular drama The Leftovers.
The movie's official Facebook page tells another story, though. On it, Duck Dynasty star Willie Robertson, one of Left Behind's executive producers, urges people to use the film as a tool to talk to "those who have not found their way," "to be able to show someone you care about what the Rapture is all about without giving them that glazed look." Televangelist David Jeremiah is quoted as saying, "God is going [to] use this film!" And, most unusually, yesterday the page posted a promotional image with a quote from...Satan.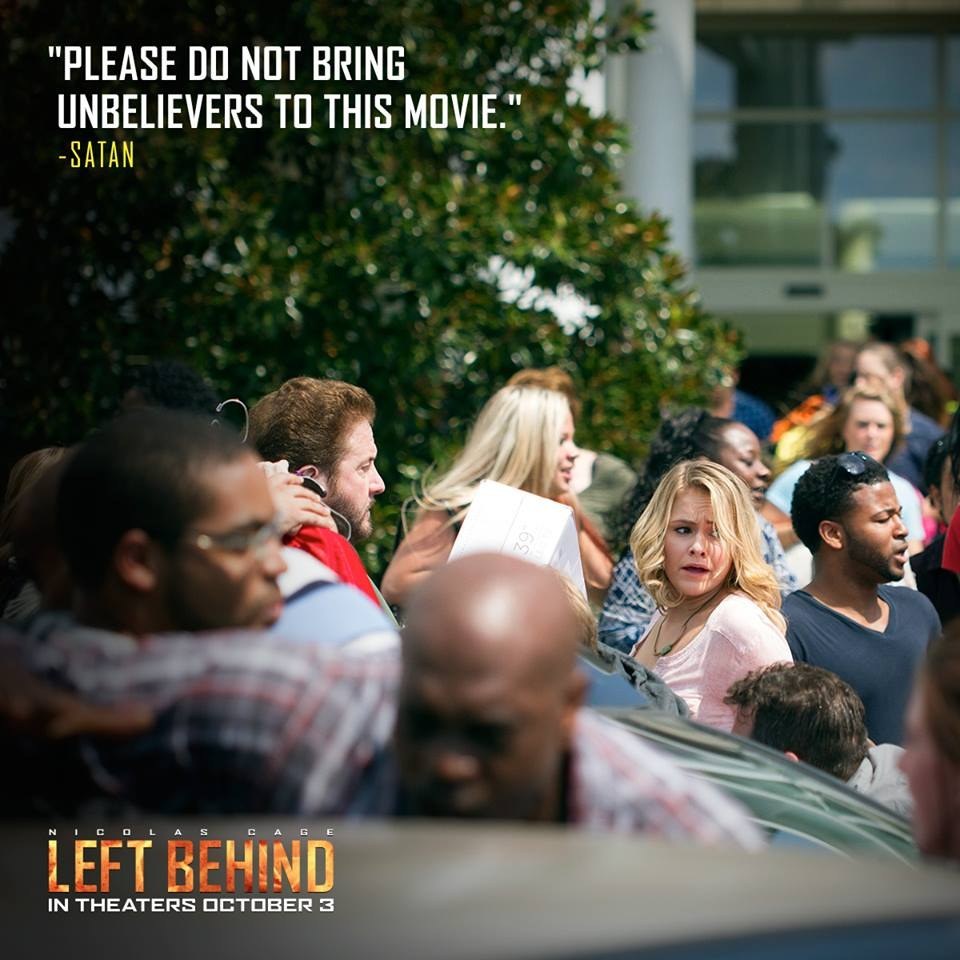 Yes, while other movies have to make do with quotes from film critics, Left Behind has gotten word from Satan himself, and he is not pleased. It's not your typical marketing approach, but then Left Behind really isn't your typical Nicolas Cage movie, no matter how the billboards look.
At time of publication, BuzzFeed News' request for comment from Stoney Lake Entertainment was not answered.