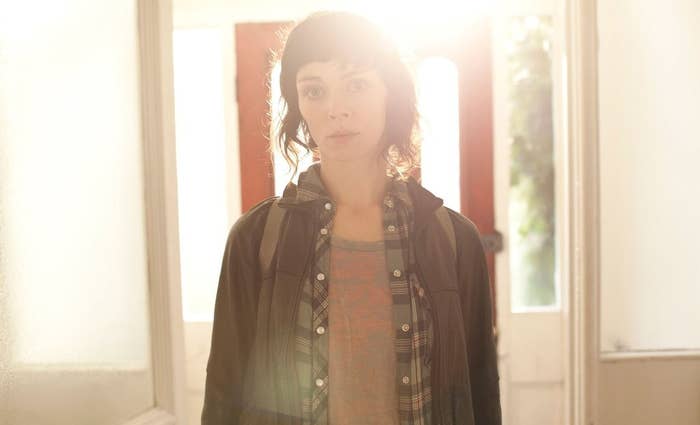 Gone Girl, the new movie directed by David Fincher and adapted by Gillian Flynn from her best-selling novel of the same name, has just arrived in theaters, but the pair already have another project in the works. The two are collaborating on a remake of Utopia, the critically acclaimed British conspiracy thriller series created by Dennis Kelly, for HBO.
The series, which received a series order in February, is going to have something in common with fellow HBO series True Detective — in its first year, at least, it's going to have a single writer and a single director. Fincher told the Guardian earlier this week that he's planning to direct all of the episodes. Flynn has confirmed to BuzzFeed News that she's writing all the episodes.
Fincher said, "I don't want a big writers room, I want a voice," Flynn said, adding that Kelly, the creator of the original Utopia, "could not have been more gracious" about her giving the remake her own spin. "I was worried, when I sent him the outline, that he was going to be like, my baby, what have you done?!" Instead, she says, he told her to "keep what works for it and get rid of what doesn't — otherwise what's the point of redoing it?"
Utopia arrived at a time when Flynn was poised to begin work on her fourth novel, which she describes as "a big, folkloric tale of American murder." "I was all set to start it — I was really excited," she says. "I'd pretty much signed off on Gone Girl, and I got the message from David — it was a text — 'Hey, got this TV thing. It'll take up the next year of your life. Are you in?'"
That wasn't really a question, for Flynn. "I was like, of course I'm in. You don't even have to tell me what it is. I'm in."
At time of publication, HBO had not responded to BuzzFeed News' request for comment.