1. Columbus, a slow-burning drama that puts John Cho in the spotlight.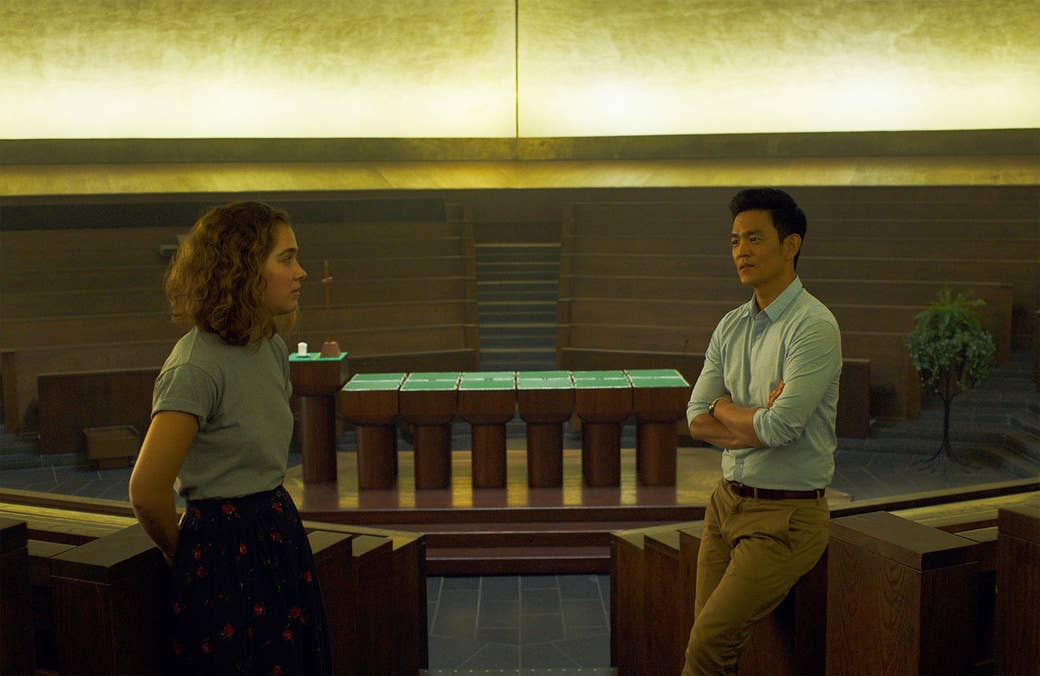 The world is still waiting for John Cho to get the glossy Sleepless in Seattle-style rom-com he deserves. In the meantime, there are the quieter pleasures of Columbus, the beautifully unhurried directorial debut of Kogonada, the Korean-American video essayist turned filmmaker. Cho stars in the film as Jin, a man who's summoned back from Seoul to the US, where he grew up, after his father collapses and is hospitalized while visiting Columbus, Indiana. While killing time in the town, Jin crosses paths with Casey (Haley Lu Richardson), a local who's a year out of high school and torn between staying with her mother, a recovering addict still reliant on her help, and pursuing an offer on the East Coast that could lead to a dream career. Casey's a self-taught architecture nerd, while Jin is the estranged son of an architect, and they bond over visits to the modernist landmarks the town is known for. The rapport that develops between them is reminiscent of the relationship in Lost in Translation, occasionally edging into flirtation without ever being driven by it. It's the rapport of two people who find common ground while navigating the respective limbos in which they're stuck, contending with filial duty, personal desires, and whether beautiful buildings can actually help someone heal.
How to see it: Columbus is now in theaters in limited release; here's a list of locations.

2. Endless Poetry, a mind-melting personal film.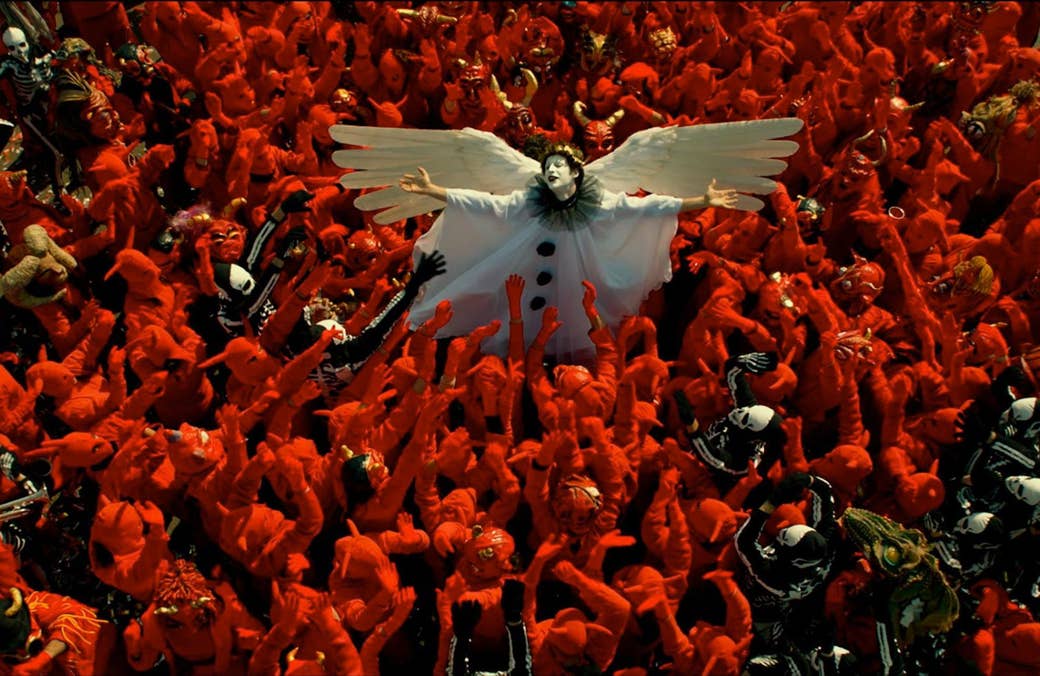 Chilean filmmaker Alejandro Jodorowsky became the midnight movie king of the '70s with his psychedelic features El Topo and The Holy Mountain. His planned adaptation of Dune never made it into production, but the ideas were so spectacular that they inspired a documentary about the film that never was. At 88 years old, Jodorowsky is still making movies, and his latest, Endless Poetry, is an autobiography at its most bawdily surreal. The story the film tells is a familiar one of a son not wanting to take the path his father has set out for him: Alejandro wants to be a poet, not a doctor. But the telling is wildly imaginative, bursting with the promise of youth and a desire to shake the world; there are puppet shows and dance numbers, circus performances and carnivals. To re-create the Santiago of his childhood, Jodorowsky has paper cutouts of old storefronts pulled down in front of the existing ones, and in one scene has a stagehand moving props around in plain sight. He casts one of his sons, Adan, to play his teenage self, and another son, Brontis, to play his father. Jodorowsky himself makes the occasional appearance onscreen alongside them to offer commentary. Pamela Flores plays Alejandro's mother, who communicates only in song, and also plays Stella, the fellow poet to whom he loses his virginity, a woman who appears in a flurry of primary colors in a café in which everyone else is dressed in black and white. Endless Poetry is an ecstatic unfurling of memories of a bohemian life that can't be contained in prose.
How to see it: Endless Poetry is now in theaters in limited release; here's a list of locations.

3. The Girl Without Hands, a genuinely grim Grimm fairy tale.
If you've ever needed a reminder of how dark a lot of fairy tales are before they're Disneyfied, consider this French animated adaptation of a brothers Grimm story. Its nameless title character gets sold to the devil by her miller father in exchange for boundless wealth — and when her purity protects her from her would-be captor's demonic touch, he has dear old dad chop off her arms with an axe. Also, her mother gets killed with possessed dogs and a pig. The film, directed by Sébastien Laudenbach, is decidedly not for children, but it is a fable, and it's elegantly told through spare, stylized drawings that soften its bouts of bleakness without erasing them. Like any fairy tale worth its salt, The Girl Without Hands has an eventually happy (or at least righteous) ending in its sights. But it never treats its characters as symbols, or loses sight of their flawed humanity, making it really a poetic but poignant saga of surviving abuse.
How to see it: The Girl Without Hands is now in theaters in limited release; here's a list of locations.

4. The Incredible Jessica James, which makes a strong case for Jessica Williams as a movie star.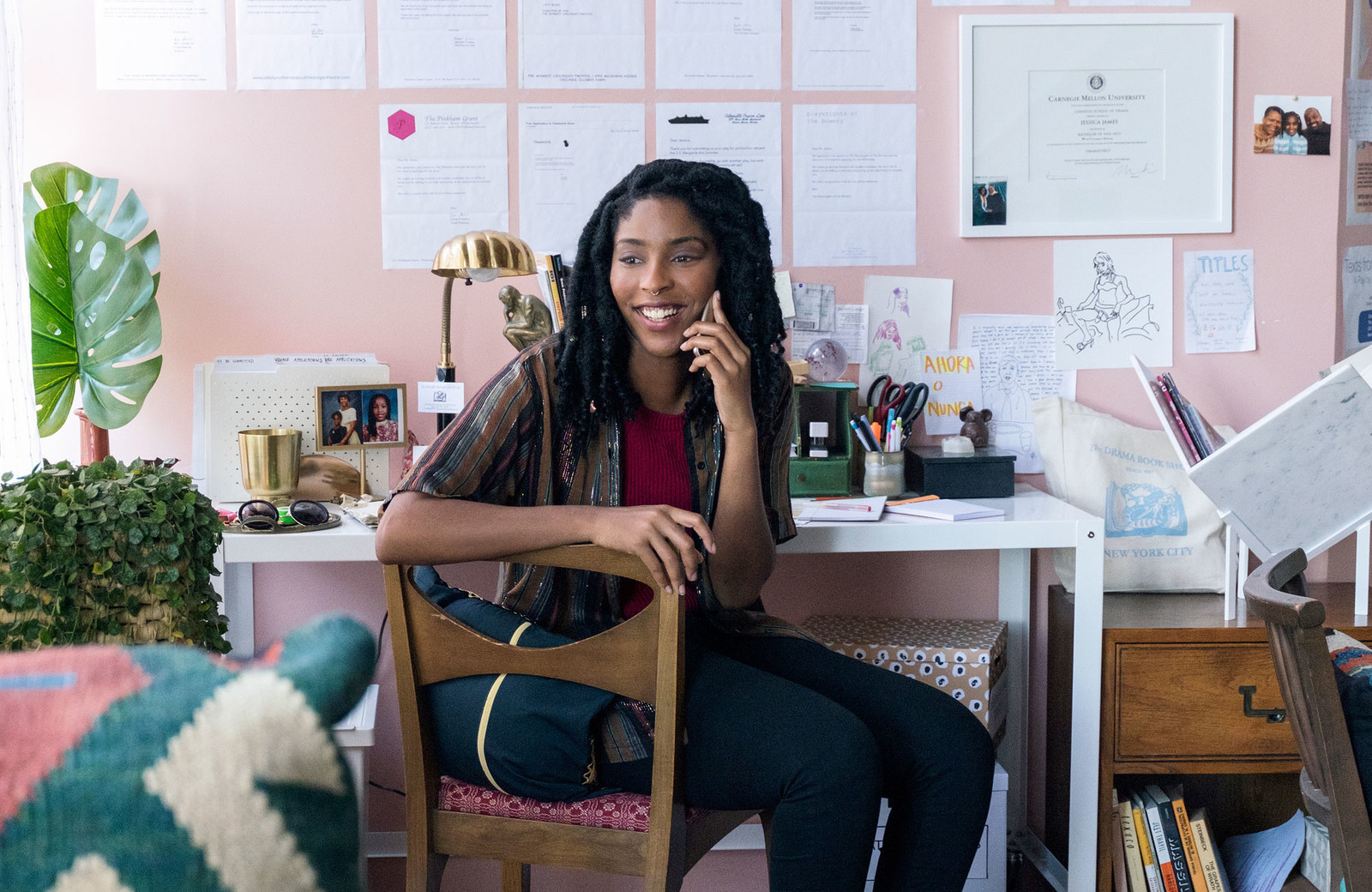 Jessica Williams had a supporting part in writer/director Jim Strouse's last film, People Places Things with Jemaine Clement. She takes the lead in his similarly low-key new one, playing Jessica, an aspiring dramatist still dealing with heartbreak over the end of her relationship with Damon (Lakeith Stanfield). The result is such an enjoyable vehicle for the former Daily Show correspondent that it's a bit of a disappointment when the film eventually grows a plot and becomes a rom-com. Like many a young creative attempting to make it in New York, Jessica scrapes by, gets told "no" all the time (she has a wall of rejection letters), and comes from a family that finds her aspirations confounding. But Williams brings a sardonic optimism to the role that makes small scenes, like the one in which she dances through the opening credits, or the one in which she clears space for herself on a subway seat without saying a word, a total joy. Chris O'Dowd, who shows up as a fellow recent dumpee who Jessica gets tentatively involved with, is his usual schlubbily genial presence, but his thirtysomething divorcé Boone often feels like he's drawing focus in a film that's really less a romance than it is a winsome snapshot of a struggling 25-year-old Brooklynite.
How to see it: The Incredible Jessica James is streaming on Netflix.

5. A Quiet Passion, a portrait of a famous poet as fabulously odd.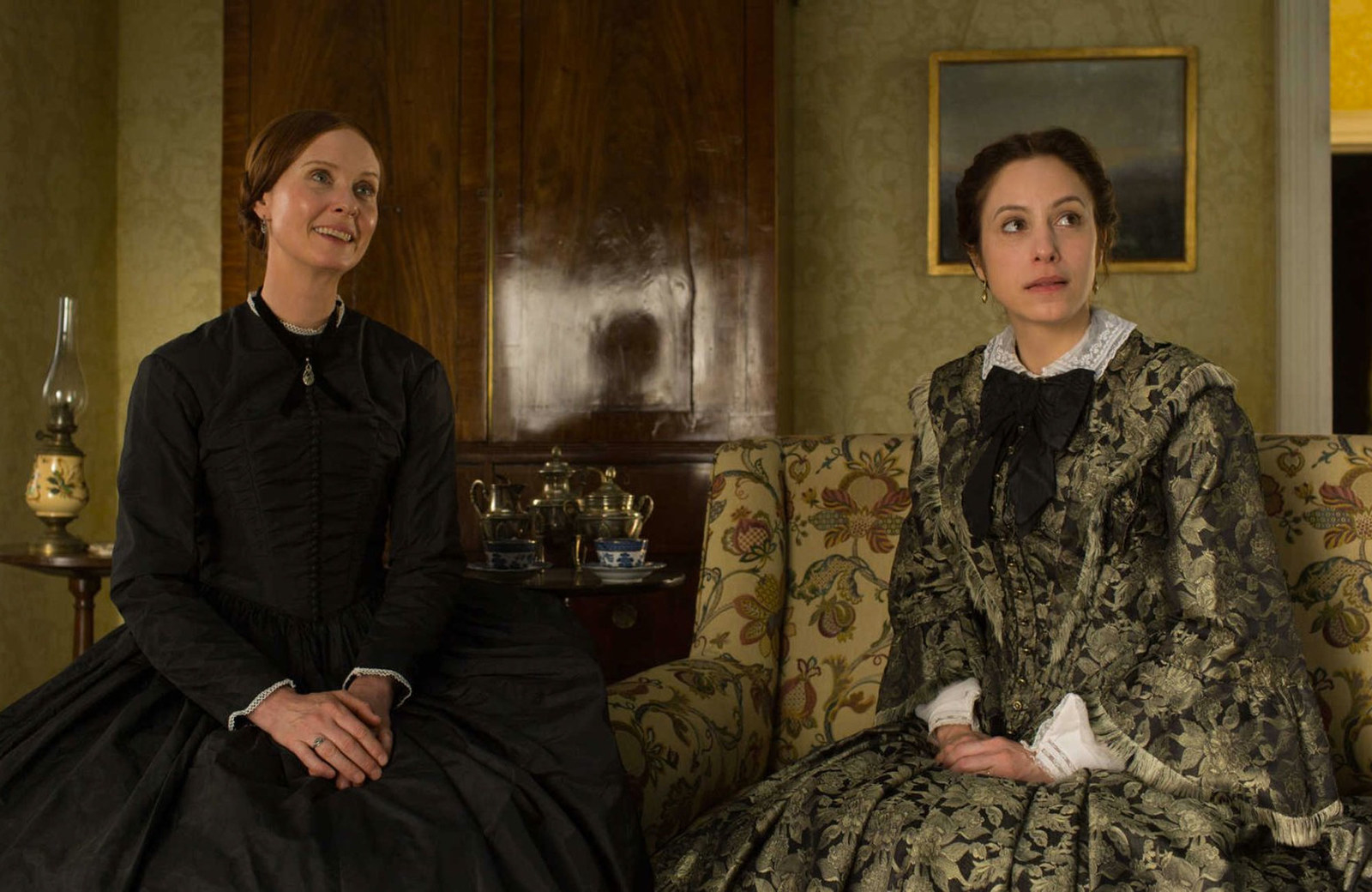 It's impossible to describe Terence Davies' Emily Dickinson biopic without making it sound agonizingly boring. The trailer even looks like a spoof of a costume drama, with a gown-wearing Cynthia Nixon declaring her devotion to her poetry and getting dressed down by her mutton-chopped father (Keith Carradine). But the film itself is rich and wonderful, about a woman unable to hide her light under a barrel or conform in order to better fit in. At the start of A Quiet Passion, Emily leaves school after being declared by her teacher a "no-hoper" for her inability to yield to the status quo in her thoughts on faith. Thereafter, she returns home and pretty much stays there, enjoying friendships and family but retreating further into reclusiveness as the years go on. A Quiet Passion underscores Dickinson's proto-feminism without turning her into an anachronism. This Emily is an unclassifiable individual, one whose idiosyncrasies and brilliance sometimes cause her great pain as she consigns herself, as if it were an inevitability, to an unmarried life. "I long for...something. But I am afraid of it," she says. A Quiet Passion is about a famous poet, but it's also about genius as singular and isolating, its main character burning so bright it sometimes aches to spend time in her company.
How to see it: A Quiet Passion is available for rent.

6. Women Who Kill, a comedy about relationships and podcasts.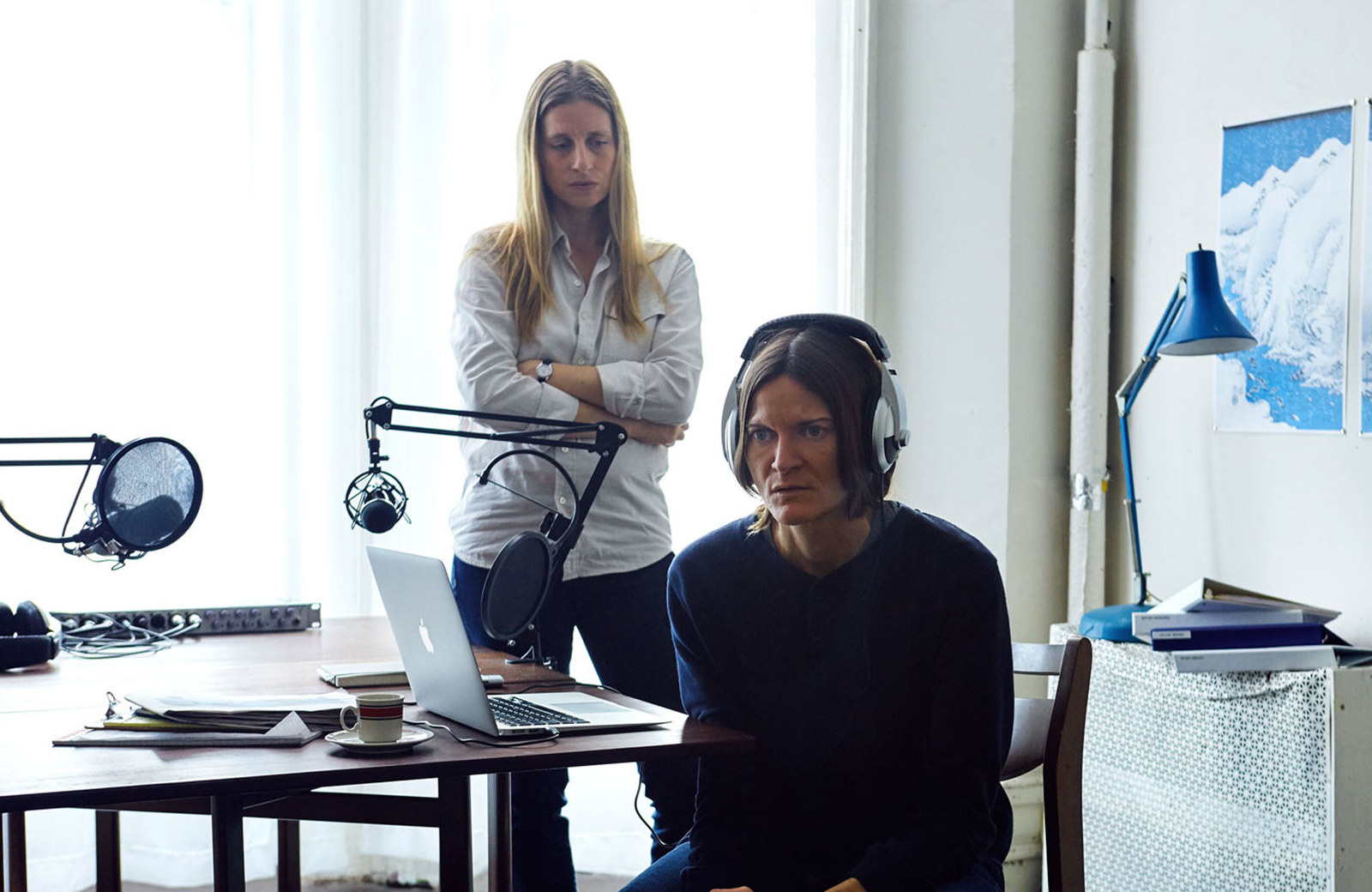 If Sarah Koenig and Dana Chivvis, the producers of Serial, were exes whose relationship bled through into their true-crime investigations, the result would be something like the main characters of Ingrid Jungermann's slyly funny film. Jungermann is Morgan and Ann Carr is Jean, and while the two are no longer a couple, they still live together, spend all their time together, and c-host a successful podcast about female serial killers. It's not the healthiest of breakups, but then what Morgan does next — romancing and quickly moving in with a mysterious woman she knows nothing about named Simone (A Girl Walks Home Alone at Night's Sheila Vand) — isn't healthy either, especially when a jealous Jean starts to suspect Simone might have a dark past. Women Who Kill skewers the trappings of stereotypical Park Slope lesbian life, from the Subaru Outbacks to the food co-op devotion to the scolding lecture one character gets about realistic-looking dildos ("Realism implies that lesbian sex isn't real sex unless there's a penis involved"). But it also offers a sly critique of our current national obsession with armchair detective work, and the point at which our prurient interest in real murders, no matter how intellectualized, becomes something internalized and ugly.
How to see it: Women Who Kill is now in theaters in limited release; here's a list of locations.