Wave Of Bombings Across Iraq Kill 62
On Sunday, a series of bombings across Shiite regions of Iraq killed 62 people and wounded dozens. The attacks bring the death toll across the country this month to 545, the Associated Press reports.
A series of car bombings in Baghdad, an explosion at a market, and a suicide bombing in a northern city left at least 62 dead across Iraq on Sunday.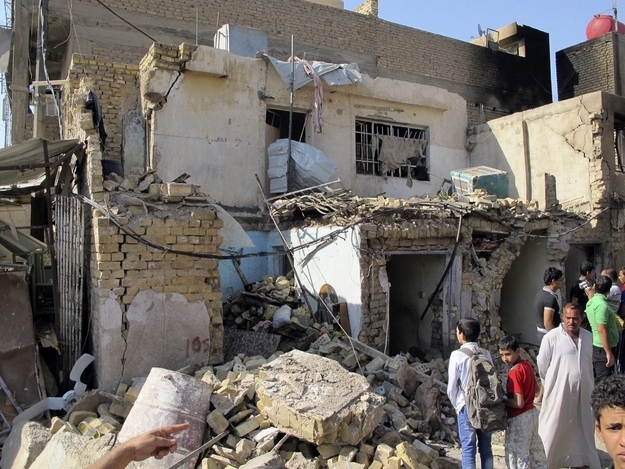 Police officials say the bombs in Baghdad were placed in parked cars and detonated over 30 minutes.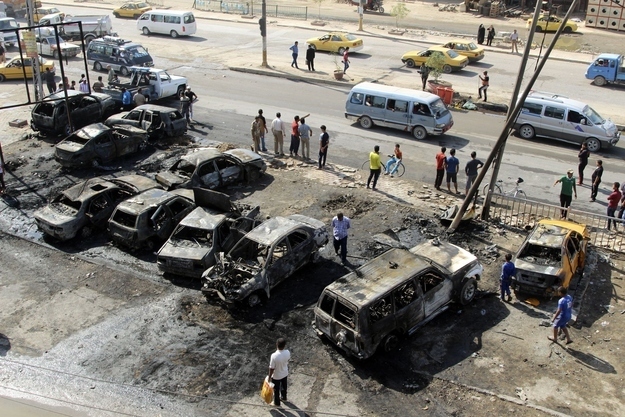 Commercial areas and parking lots were targeted, and 42 people died in the explosions.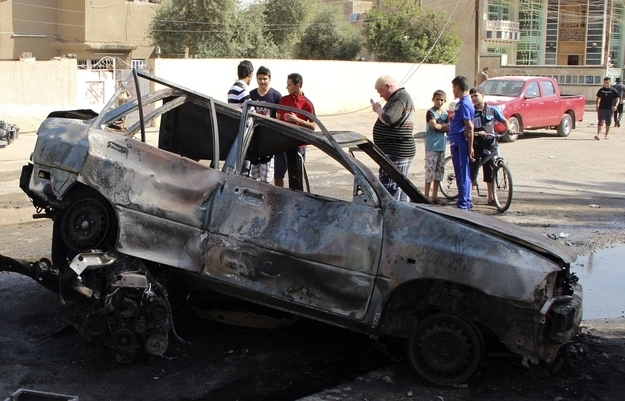 In the southeastern Nahrwan district, two car bombs exploded simultaneously, killing seven and wounding 15.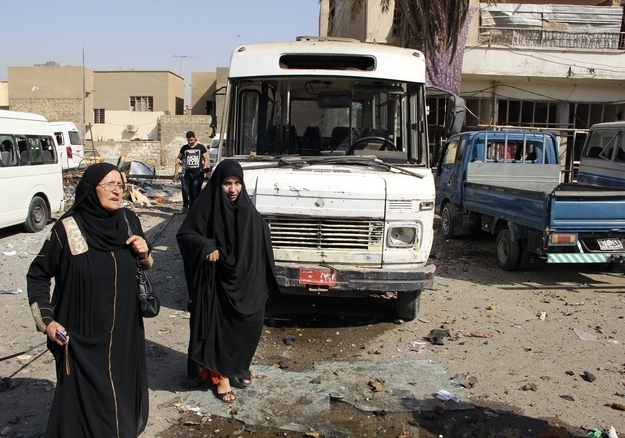 Meanwhile, in the northern city of Mosul, a suicide bomber drove a car carrying explosives into a group of soldiers, killing 14, and injuring 30.
Other bombs hit the areas of Mashtal, Baladiyat, and Ur in eastern Baghdad, the southwestern Bayaa district, and the northern Sab al-Bor and Hurriyah districts.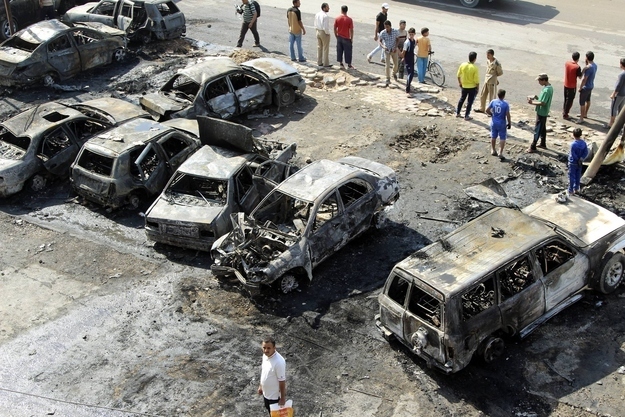 Coordinated bombings have killed more than 5,000 people in Iraq since April.
The Associated Press reports that coordinated attacks are a favorite tactic of al-Qaeda's local Baghdad branch. The group frequently targets civilians in markets, cafés, and commercial streets in Shiite areas in an attempt to undermine the government, as well as the police and members of the security forces.
Today was the deadliest day in Iraq since Oct. 5, when 75 people died in attacks. Killings have increased in Iraq since April, when violence reached levels unseen since 2008.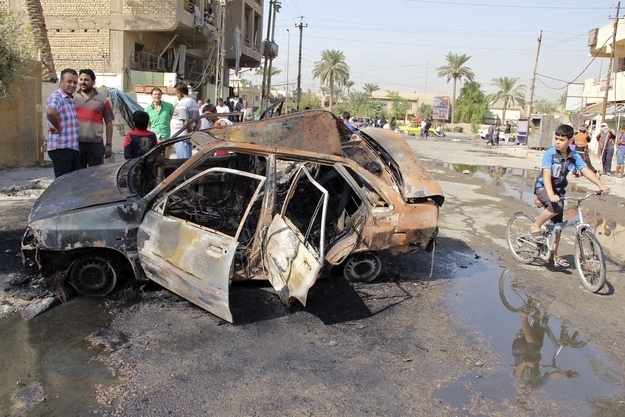 All of the car bombings in Baghdad on Sunday struck Shiite neighborhoods.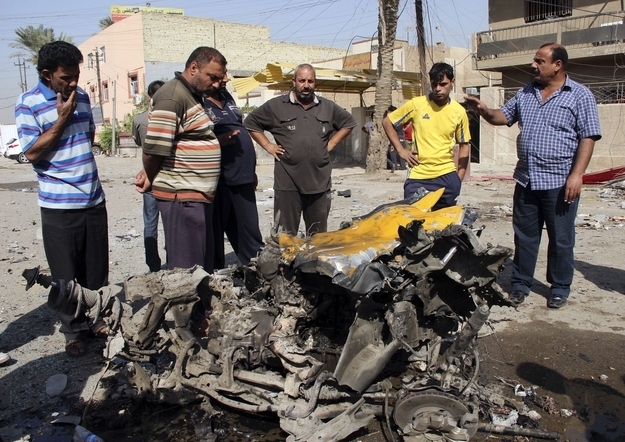 Al-Qaeda often takes responsibility for attacks, but there has not yet been a claim for Sunday's bombings.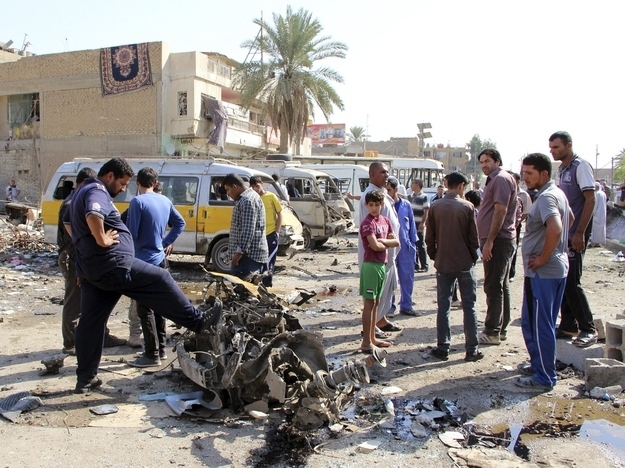 Today's blasts bring the death toll in Iraq this month to 545, according to the AP.