West Virginia Water Crisis Nears End, Says Gov. Earl Ray Tomblin
Updated: A ban on tap water has been partially lifted in West Virginia, ending a crisis for more than 300,000 people whose water supply was contaminated.
Update — Jan. 13, 12:53 p.m. ET:
During a press conference on Monday, Gov. Earl Ray Tomblin lifted the ban on tap water for parts of West Virginia, ending a crisis for more than 300,000 people who were ordered not to use tap water after a chemical spill contaminated the water supply.
"The numbers we have today look good and we are finally at a point where the 'do not use order' has been lifted," he said.
While the chemical that leaked ( 4-methylcyclohexane methanol) is not deadly, people were told not to wash, cook, or bath in their water, as it could have caused symptoms ranging from skin irritation and rashes to vomiting and diarrhea.
Since Thursday, 231 patients who complained of symptoms were seen at 4 different hospitals. Fourteen patients were admitted, and none are in critical condition.
Mayor General Hoyer said that the National Guard is still outlying areas that need to be tested, and residents should not turn on their water unless they are told to do so.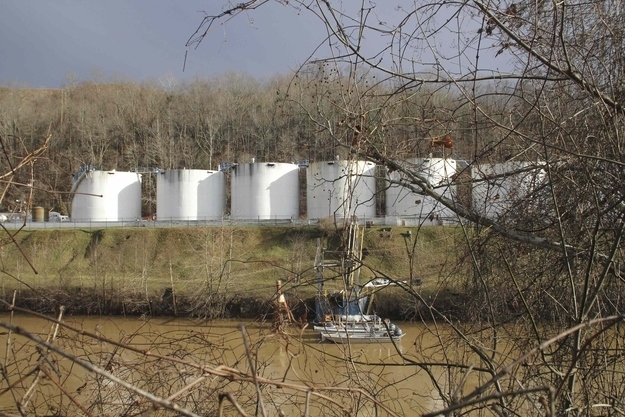 The tap water became unsuitable for drinking, washing or bathing, local media reports. Gov. Earl Ray Tomblin declared a state of emergency on Friday.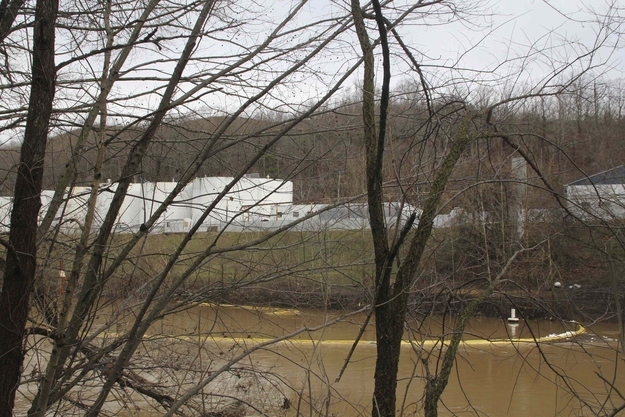 On Monday, Gov. Tomblin said that much progress had been made, and the state would being flushing the water systems, which would take several days.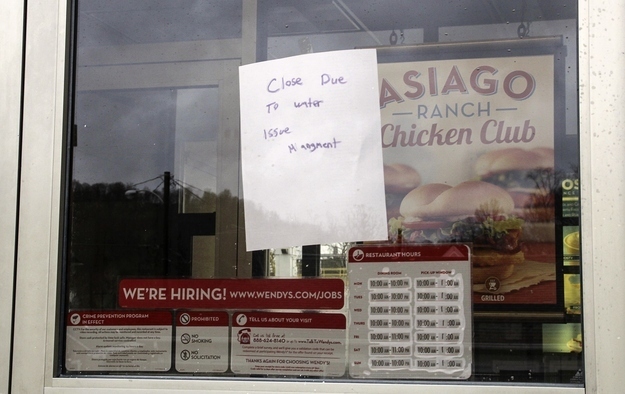 There is not yet a specific timetable given on when flushing will begin.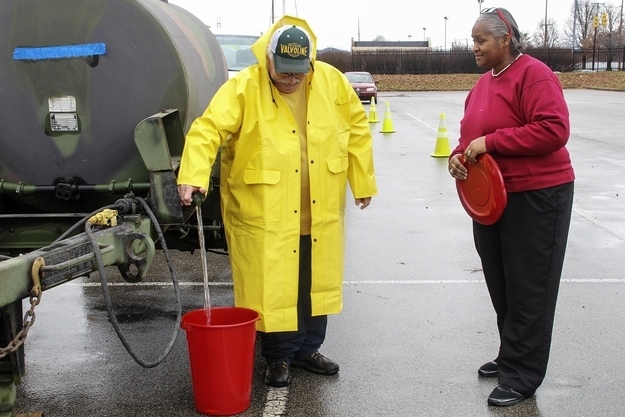 Stores began to run out of supplies as thousands in the Charleston area stocked up on water on Friday and Saturday.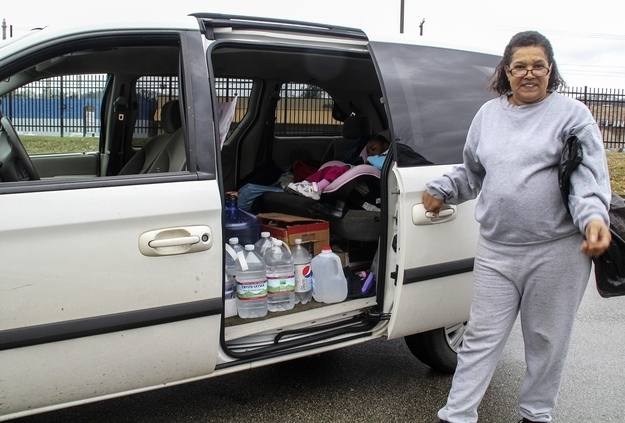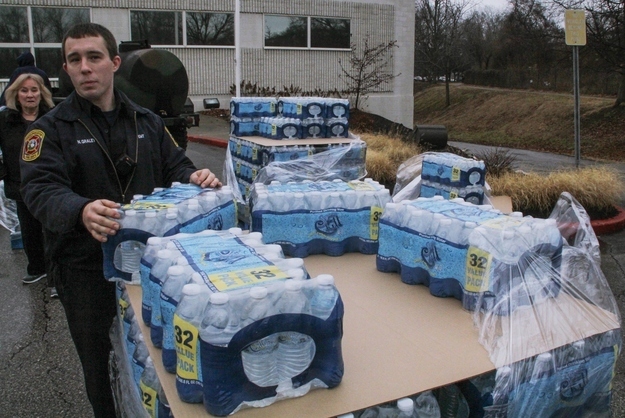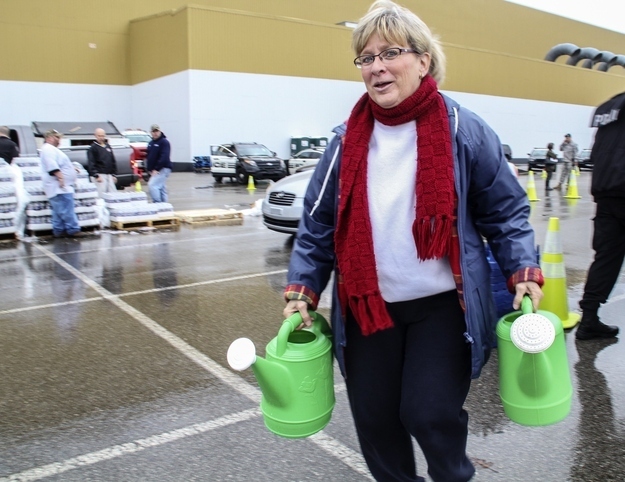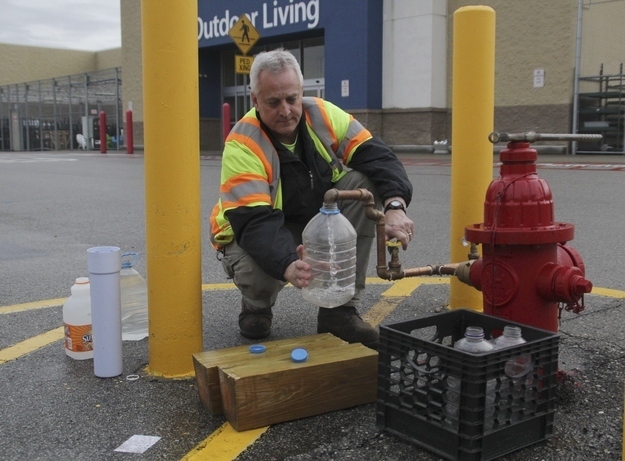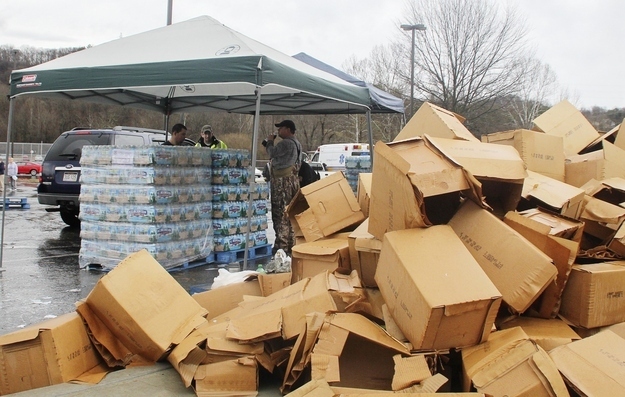 Major Gen. James A Hoyer said that the National Guard hopes to run more than 100 samples Sunday, which will be provided to the water company and the governor.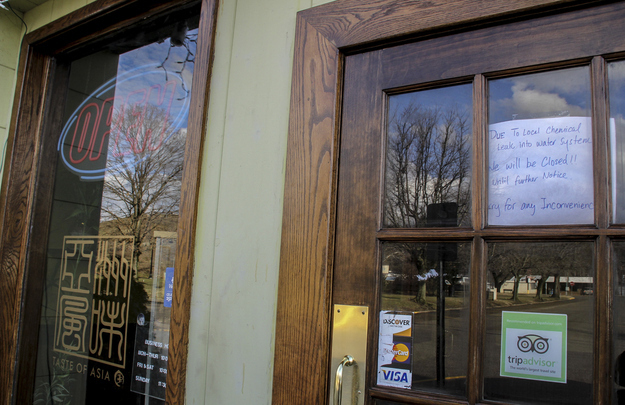 Five people have been hospitalized and 73 complained of problems that may be linked to the licorice-smelling pollutant.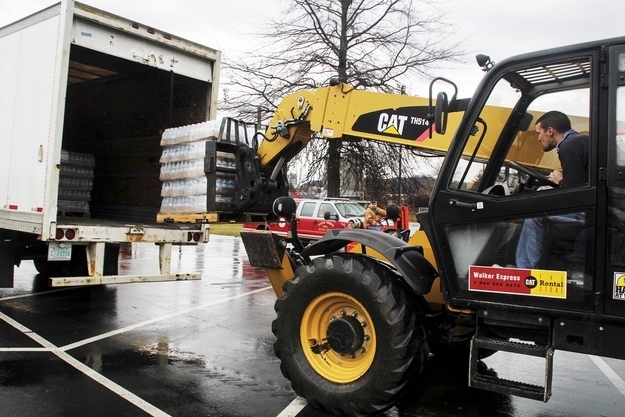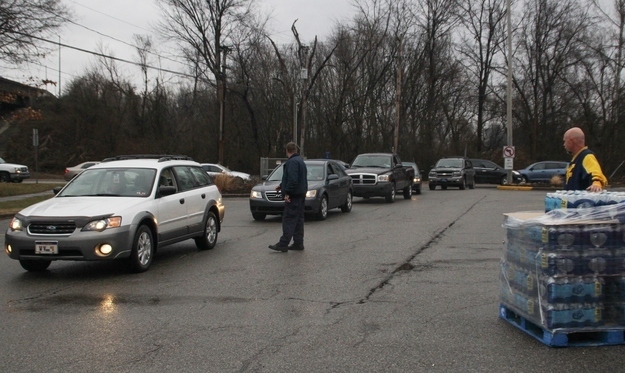 Many turned to social media to air their grievances.
And one man recorded a video in which he allegedly lights the water from his faucet on fire.