On Sunday, model Emma J. Appleton tweeted a message allegedly sent by fashion photographer Terry Richardson, suggesting a Vogue shoot in exchange for sex.
Appleton's tweet — the contents of which a spokeswoman for Richardson immediately dismissed to BuzzFeed as fake — again raises questions about whether leading fashion magazines and brands will continue to work with a photographer who has been accused repeatedly of demanding sex from models.
Richardson, whose recent subjects range from Miley Cyrus to Lena Dunham, has continued to operate at the highest level of the magazine industry despite the detailed allegations, which he has vaguely denied. He has never been charged with or convicted of a crime in connection with the allegations.
In a post on Reddit in March (which has since been removed), former model Charlotte Waters described an interaction with Richardson that began as a typical fashion shoot, but allegedly quickly escalated into unwanted sexual advances and acts, which included Richardson asking that she perform oral sex on him.
Though the post was originally anonymous, Waters quickly came forward as the source of the allegation. Models Jamie Peck, Liskula Cohen, and Rie Rasmussen told similar Richardson stories.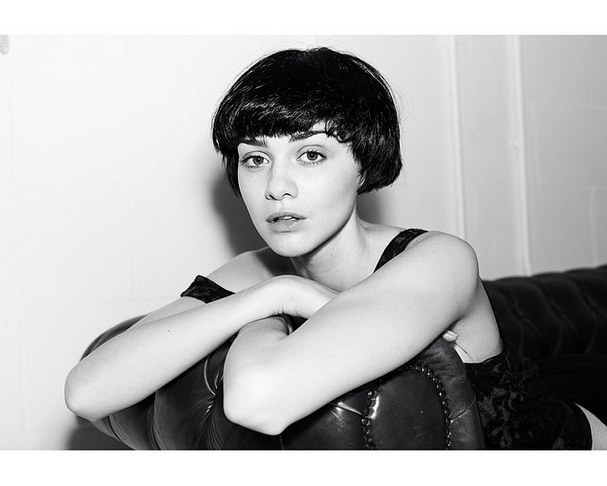 In response to Waters' claims, Richardson published a piece in the Huffington Post titled "Correcting the Rumors," in which he wrote that he was the victim of an "emotionally-charged witch hunt" and offered a vague denial of the allegations.
Richardson last shot for U.S. Vogue in July 2010. (Vogue Paris used him as recently as February of this year.)
"We have no plans to work with him in the future," said the communications director for U.S. Vogue, Hildy Kuryk.
The model who posted the Sunday's allegation, Emma Appleton, told BuzzFeed that the message came from Terry Richardson's Facebook account.
"This is obviously a fake. Terry did not send this text," said a spokesperson for Richardson, Candice Marks.
But Appleton, who later deleted the message, and whose account now appears deleted, insisted to BuzzFeed that it is authentic. She said she deleted the image because she doesn't want "abuse or attention."
Kate Aurthur and Gideon Resnick contributed to this story.
Update: This post has been updated to add a comment from a Vogue representative.