Video Purportedly Shows American Suicide Bomber In Syria
The al-Qaeda-linked group Al-Nusra Front claims that American citizen Moner Mohammad Abu-Salha, who grew up in Florida, carried out a suicide bombing in the city of Idlib, Syria on May 25.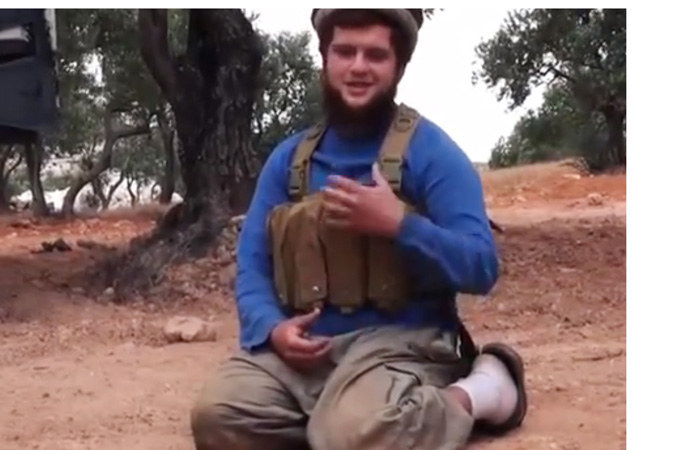 A group called Al-Nusra Front with close ties to al-Qaeda has released a video allegedly showing the first American citizen to blow himself up in a suicide attack as part of the Syrian civil war.
In the video, 22-year-old American citizen Moner Mohammad Abu-Salha smiles and says in broken Arabic that he is looking forward to going to heaven.
"I want to rest in the afterlife, in heaven. There is nothing here and the heart is not resting," Abu-Salha says, reports Al Jazeera.
"Heaven is better. When people die they either go to heaven or hell. There is happiness beyond explanation.''
The video was released by the Al-Nusra Front on Friday, July 25, but claims to have been filmed prior to an attack on the government-seized city of Idlib in northwestern Syria on May 25. The video claims that two out of the other three suicide bombers who carried out the May 25 attack were also from outside of Syria, including one man who is allegedly from the Maldives.
Abu-Salha was raised in Florida and reportedly attended various colleges before he dropped out and moved abroad. The authenticity of the video released by the Al-Nusra Front has not yet been verified.
Earlier this year, the director of the FBI said that more and more foreign fighters were joining the civil war in Syria, including "dozens of Americans" and "thousands of Europeans."