U.S. Special Forces Evacuate Yemen After Dramatic Increase In Violence
About 100 U.S. Special Operations Forces are evacuating from Yemen after al-Qaeda seizes the city of al-Houta and ISIS attacks kill 126 in Sanaa.
About 100 U.S. Special Operations Forces were ordered to evacuate Yemen on Saturday after a significant increase in sectarian violence, the State Department confirmed.
"Due to the deteriorating security situation, the U.S. Government has temporarily relocated its remaining personnel out of Yemen," spokesperson Jeff Rathke said in a statement late Saturday, following a number of reports on the withdrawal.
The U.S. troops were ordered to leave the al-Annad air base near the southern city of al-Houta, Yemeni military and security officials told the Associated Press. The AP reported that the Yemeni officials spoke on condition of anonymity, and did not say whether the troops had already left the country.
American and European military personnel are stationed at the al-Annad base to help Yemeni government battle al-Qaeda, largely through logistical support and drone strikes.
A spokesperson from the Pentagon initially told BuzzFeed News they could not confirm the reports. However, Rathke later said the U.S. had informed Yemen's government of the decision, but remained committed to actively monitoring terrorist threats emanating from Yemen.
Although U.S. Special Operations forces have been stationed in areas of Yemen relatively secure from threats, recent violence posed too much of a risk to remain, NBC News reported.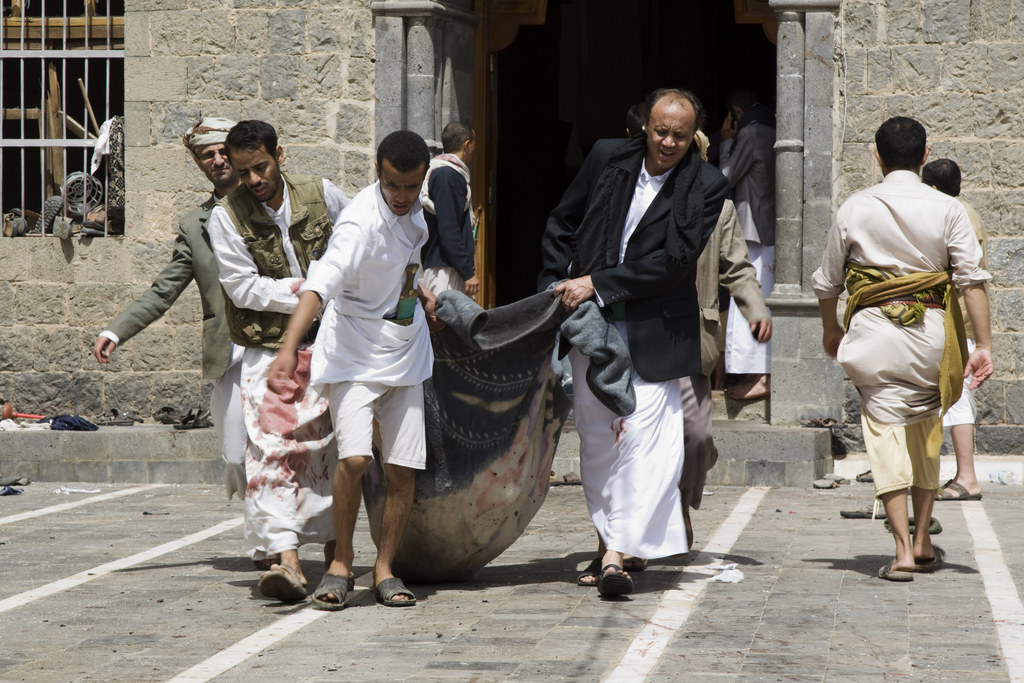 On Friday, al-Qaeda militants seized al-Houta, while ISIS claimed responsibility for attacks at two mosques in the Yemeni capital of Sanaa that killed 126 people.
As U.S. troops began the reported evacuation on Saturday, Yemen's Shiite rebels — called the Houthis — issued a call to arms to fight those loyal to the nation's president, Abed Rabbo Mansour Hadi.
The call to arms came shortly after Hadi gave his first public speech since he fled the capital last month, and challenged the Houthis, describing their rule "a coup against constitutional legitimacy."
"There is no military solution to Yemen's current crisis," Rathke said, calling for a cessation in the conflict.