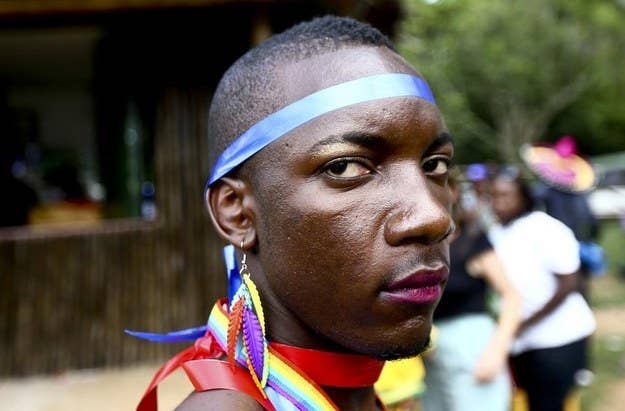 Earlier this year, Uganda passed a law that made it illegal to "promote homosexuality" in any way. It was overturned on Aug. 1, and to celebrate Ugandans held their first gay pride parade on Saturday.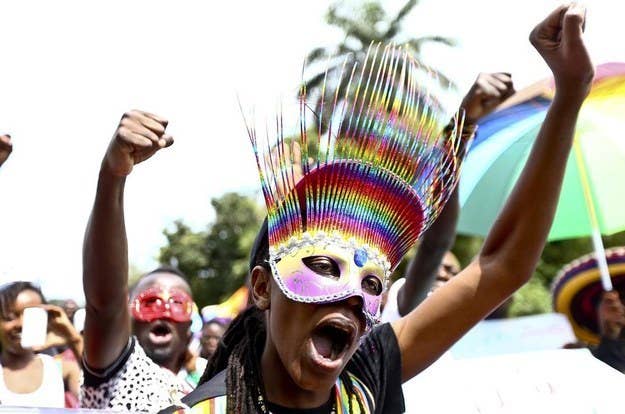 The strict law called for people who are gay to be jailed for life. It was popular in Uganda but called "abominable" by human rights groups.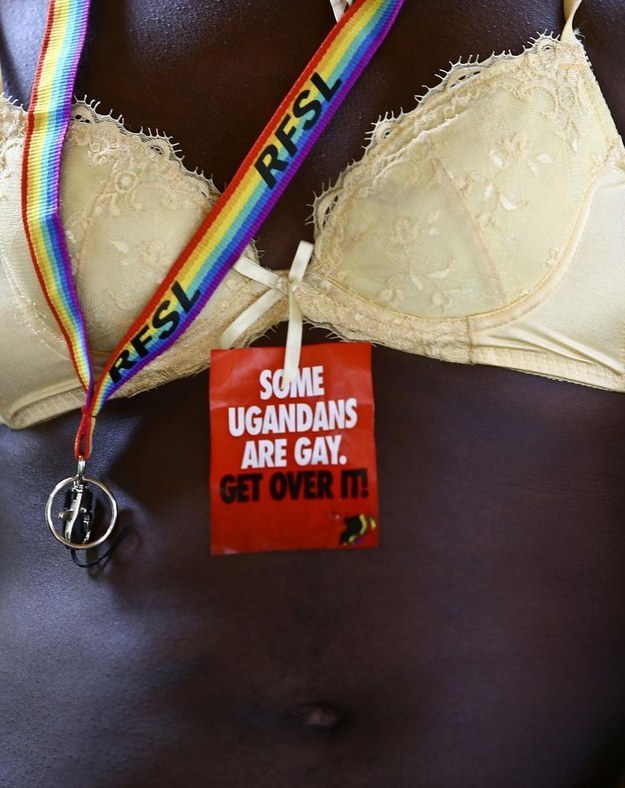 There were only a few police officers at the parade, and no protestors.
A few people waved a rainbow flag with a message telling people to "join hands" to end the "genocide" of homosexuals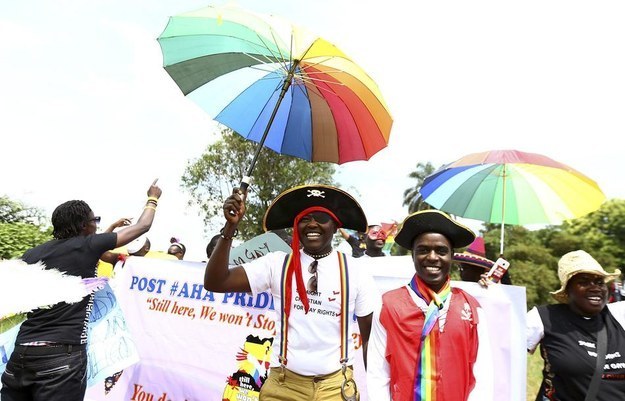 Being gay is still illegal in Uganda, and is punishable by a jail sentence.
The difference is that it is no longer illegal to "promote homosexuality." Ugandans are also no longer forced to publicly denounce gays.
The law triggered a sharp increase in violence against gay people. Gay men and women still face frequent harassment and violence, but the celebration on Saturday had no distruptions.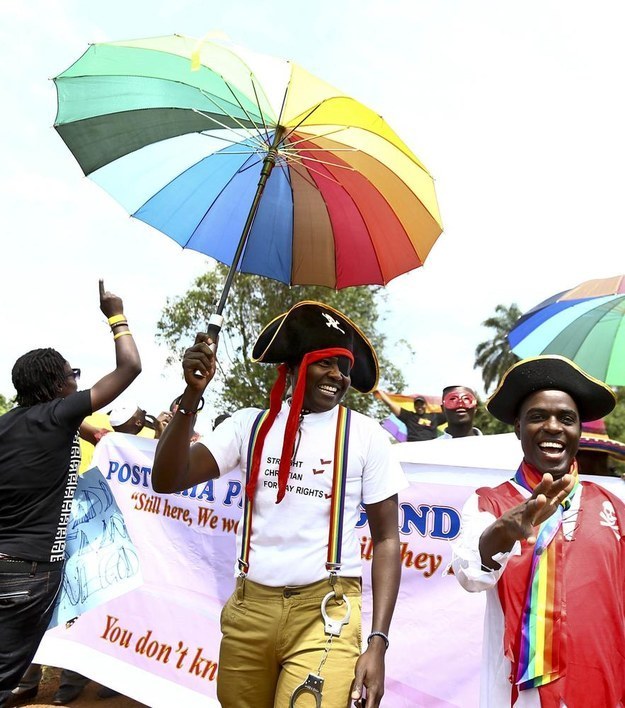 Sandra Ntebi, the organizer of the rally, told the Guardian police had given permission for the invitation-only "Uganda Pride" event.
"This event is to bring us together. Everyone was in hiding before because of the anti-homosexuality law," she said. "It is a happy day for all of us, getting together."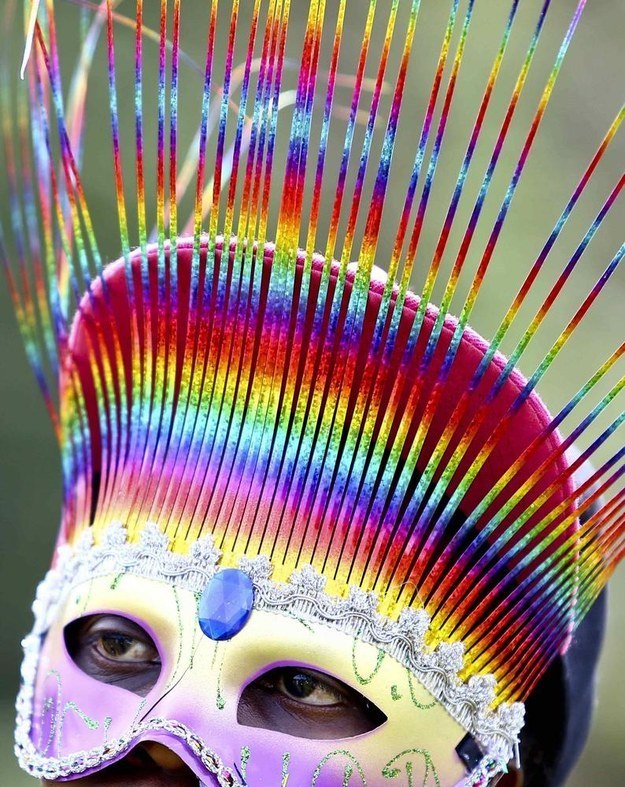 The country's gay pride parade took place in a park near Lake Victoria, near the Ugandan presidential palace.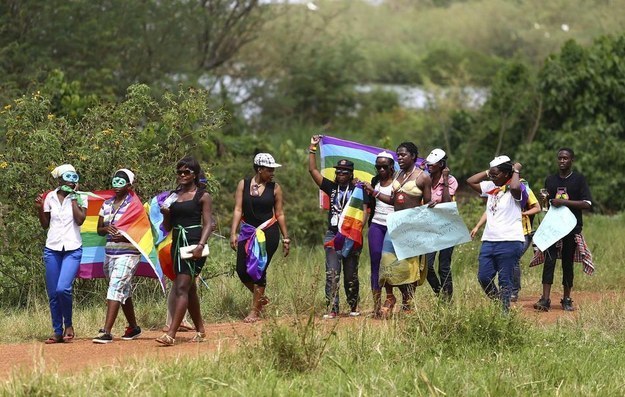 "Since I discovered I was gay I feared coming out," Alex Musoke, one of more than 100 people at the event, told the Guardian. "But now [that the law has been thrown out] I have the courage."