Two CNN Producers Were Arrested After Trying To Break Into The World Trade Center
CNN producers Yon Pomrenze, 35, and Connor Fieldman Boals, 26, were arrested on Tuesday after trying to sneak past security at the World Trade Center in New York City.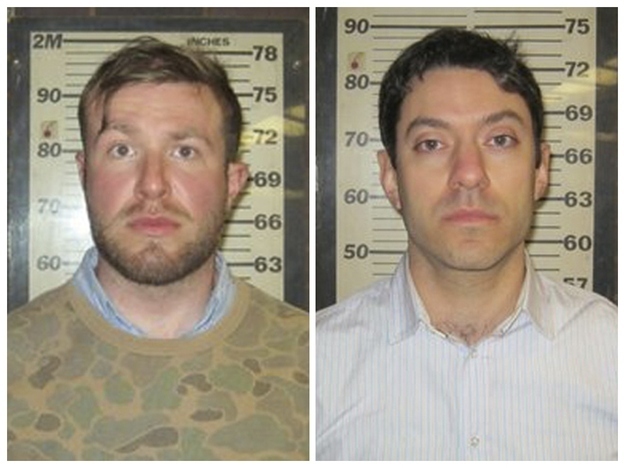 On Tuesday, police arrested two CNN producers attempting to force their way into the World Trade Center construction site, police officers told the New York Times.
According to police, Yon Pomrenze, 35, and Connor Fieldman Boals, 26, are charged with trespassing and disorderly conduct after they tried to climb a fence and sneak in through a gate.
CNN confirmed its reporters were in the area to do a story on the security breaches at the World Trade Center, and specifically "the notion that daredevils are being drawn to them," but said it did not instruct them to gain access to the building, The New York Times reported.
The men were apparently trying to mimic two recent and high-profile security lapses: the first, when 16-year-old Justin Casquejo slipped past guards and climbed to the top of the World Trade Center to take photographs; the second, when four men staged a late-night BASE jump from the top of the Freedom Tower.
The CNN producers first tried gaining access through a gate at Vesey and Washington Streets, but were stopped by a Port Authority Police Department officer. Undaunted, the would-be break-in artists then attempted to climb a fence further down Vesey, but were again thwarted by security.
Joseph Pentangelo, a spokesman for the Port Authority of New York and New Jersey, which operates the site, said the men told the officer that "if a 16-year-old could get on the site, they should also be able to get in."
Both Casquejo's break-in and the BASE jump occurred at night, however, whereas the CNN reporters attempted to force their way into the site around 2 p.m. on Tuesday, carrying a video camera on a tripod and GoPro.