Turkish Police Charge Three People With "Negligence" In Mine Disaster Investigation
Turkish authorities have detained 25 people in connection with the coal mine fire in Soma, Turkey, that killed 301 miners. Three have been indicted.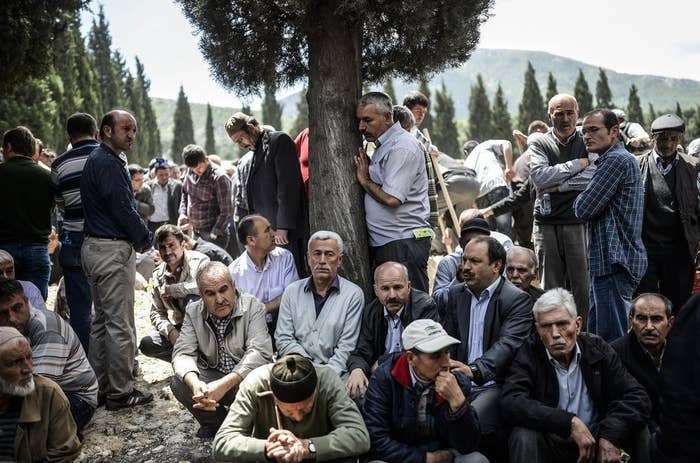 Three people were arrested by Turkish authorities on charges of negligence in connection to a mining fire in the western Turkish town of Soma last week that killed 301 people, Turkish prosecutor Bekir Sahin told reporters Sunday.
A total of 25 people were taken into custody for questioning, and six of those detained have been released. Company executives were among those detained and investigated.
The arrests come five days after a fire sent carbon monoxide through a mine, causing the country's worst industrial accident and hundreds of deaths.
The disaster has sparked protests throughout the nation, as many accuse Prime Minister Tayyip Erdogan's government of ignoring safety for profit and maintaining a close relationship with industry officials. On Friday, police in Soma faced angered protestors with tear gas, plastic pellets, and a water cannon.
The search for victims of the fire ended Saturday, and the last bodies are believed to have been recovered from the mine, Turkish Energy Minister Taner Yildiz said.