Suge Knight Shot Six Times At Chris Brown's VMA Party In L.A.
Knight is recovering in the ICU after surgery. A man and a woman were also shot, and one is in critical condition.
Three people, including Death Row Records founder Marion "Suge" Knight, were shot during Chris Brown's pre-VMA party at 1OAK early Sunday morning. None were fatally injured.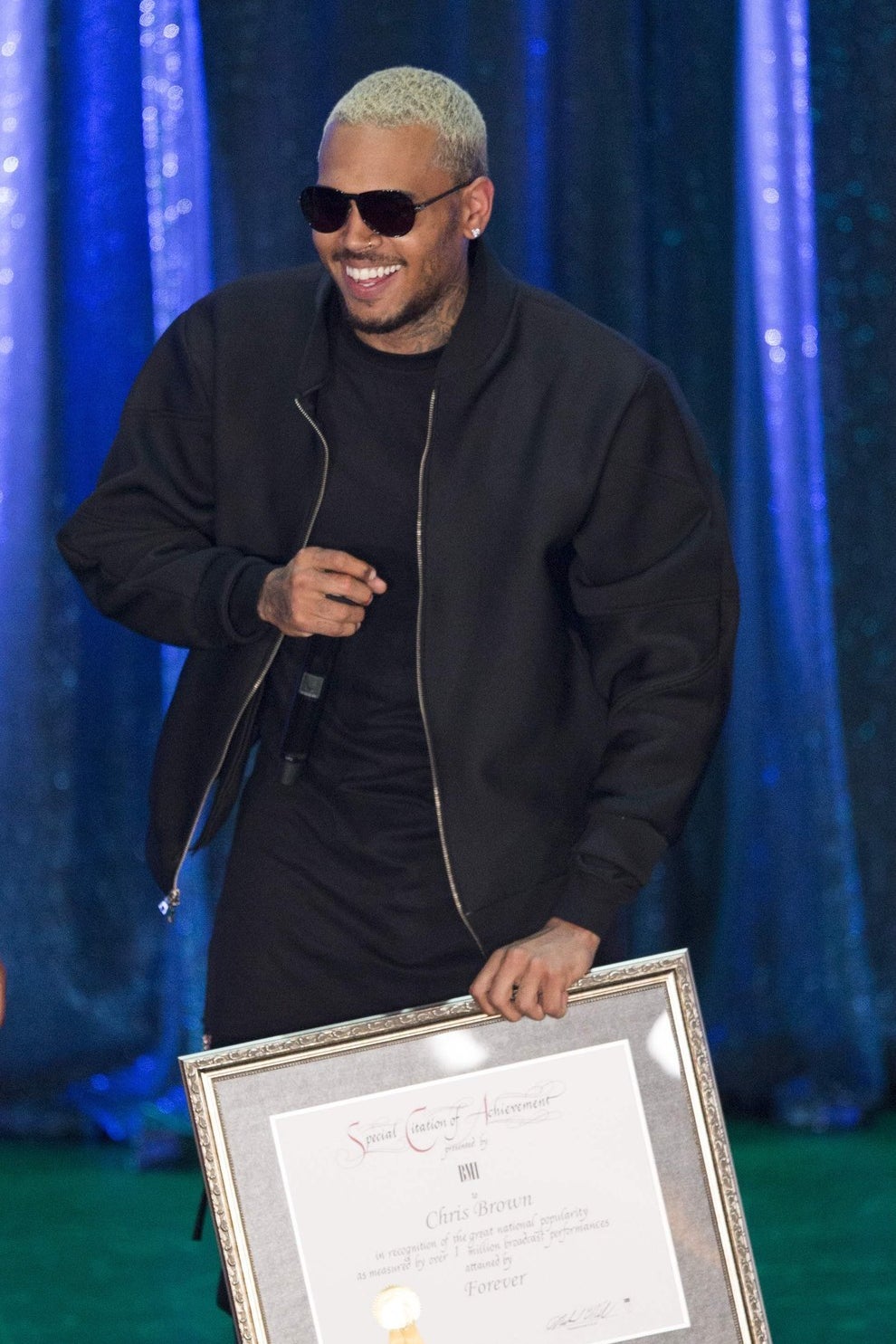 TMZ reports that shots rang out in the nightclub around 1:30 a.m. on Sunday. Suge Knight was reportedly shot six times and rushed to the hospital by ambulance, where he underwent surgery. He is currently recovering in the ICU.
Knight, the founder and CEO of Black Kapital Records, was reportedly shot in the stomach and arm, among other places.
This is reportedly the second time Knight has been shot at a pre-VMA party; In 2002, he was shot in the leg at a party in Miami Beach, Fla., hosted by Kanye West, Billboard reports.
Two men and a woman were also shot, and one is reportedly in critical condition. "They were transported to local hospitals and they are expected to recover," the L.A. Sheriff's Department told People.
In this video by TMZ, Knight can be seen leaving the club. A police officer put him into a police car, where he waited for an ambulance.
An Instagram video captures the chaos inside the club after the shots ran out, and Chris Brown can be seen standing on what appears to be a bar.
Party-goers, including Australia's Next Top Model finalist Chloe Lloyd, Tweeted about the incident.
Brown took to Twitter to speak out on the incident.
The shooter has not yet been identified.