Thousands March In Cyprus' First Gay Pride Parade
The parade was interrupted by anti-gay protesters who called it "shameful," but the demonstration was still considered a huge success.
On Saturday, the country's first ever gay pride parade was held in Nicosia, Cyprus.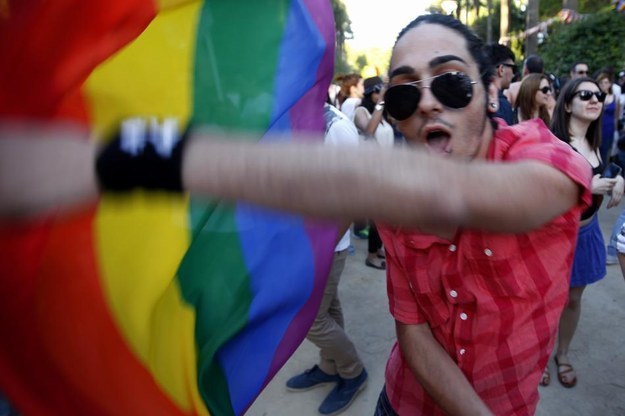 Several thousand people showed up for the event, far surpassing what organizers thought, the Associated Press reports.
Costas Gavrielides, the president of ACCEPT-LGBT, one of the organizations that worked to organize the parade, said he was overwhelmed because he had expected just a few hundred people to show up.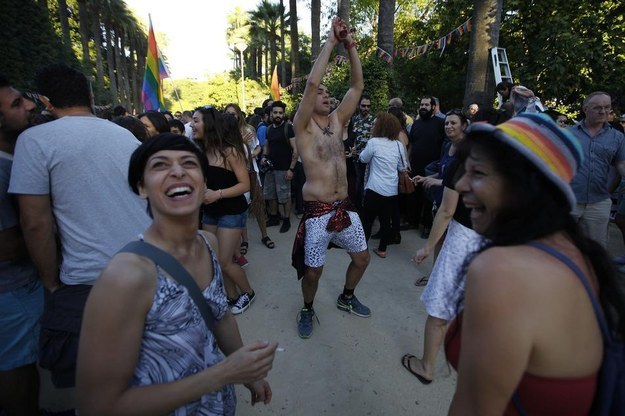 "This proves that Cypriot society has progressed much more than politicians say," Gavrielides said.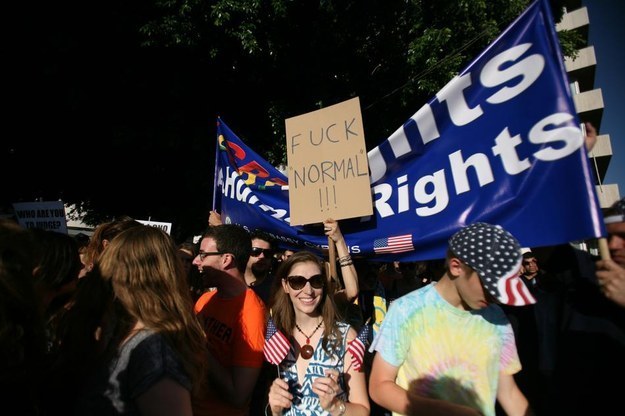 Cyprus decriminalized homosexuality 12 years ago, but activists say the country still lags behind in terms of gay rights.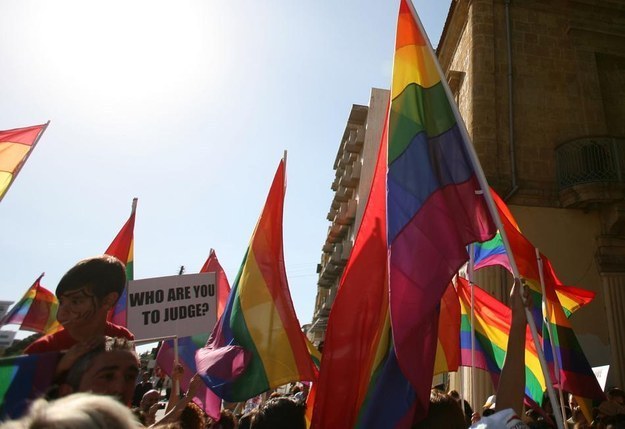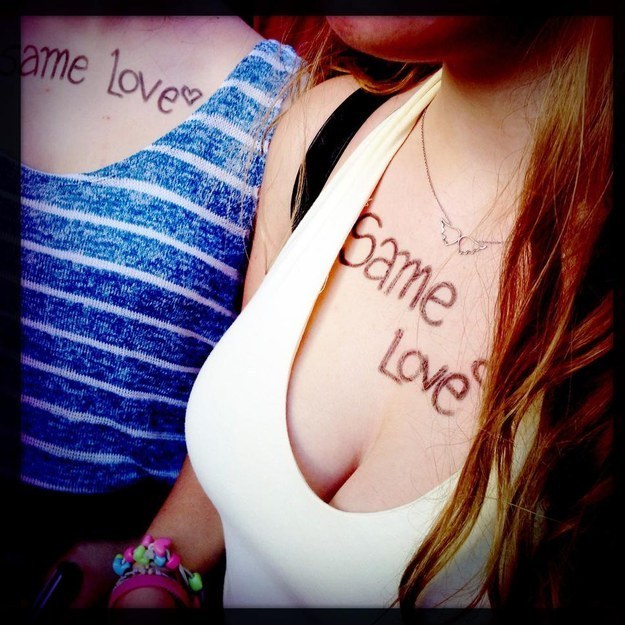 Among the speakers was Cypriot gay rights pioneer Alecos Modinos, whose court battles in the 1990s forced the government to repeal anti-gay laws.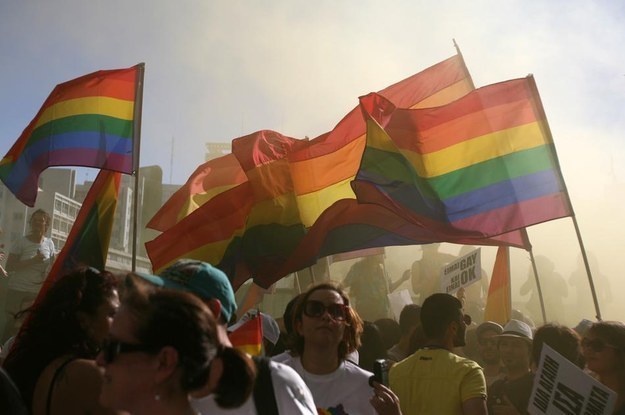 "We hope Cyprus becomes a European Union member country that respects rights not only in words, but in deeds as well," said Modinos.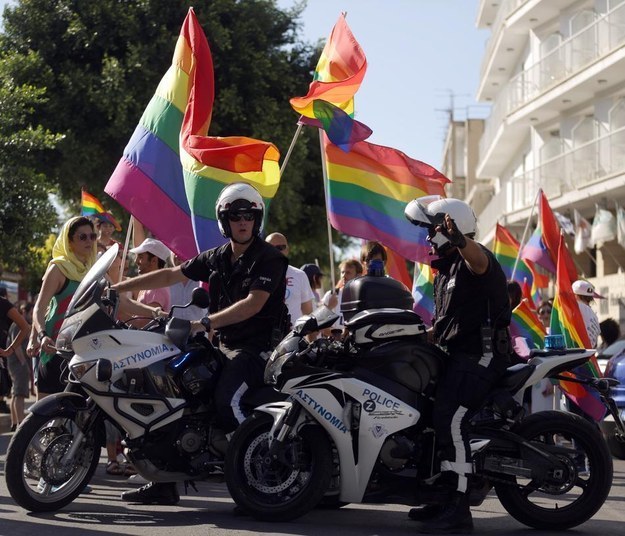 "I am incredibly moved. A dream of 25 years has come true," Modinos, who is now 81-year old, told the crowd gathered in Nicosia's Eleftheria (Freedom) Square.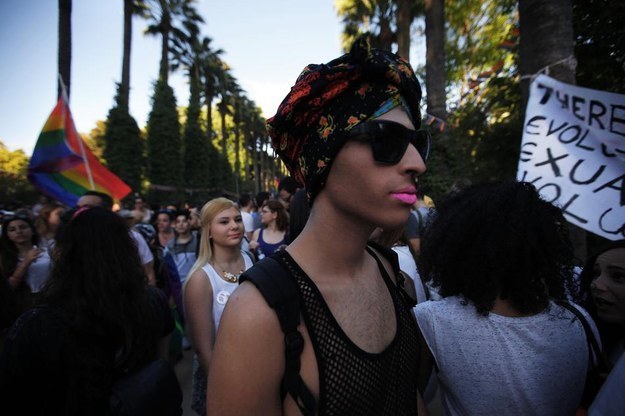 But the celebration was met with many anti-gay protests as well.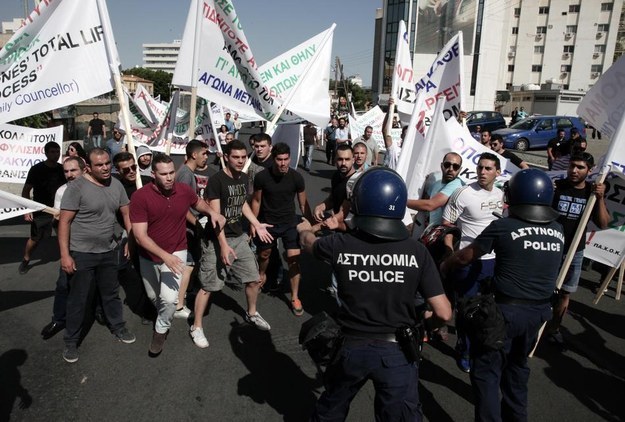 A group of Orthodox Christian protesters, some holding crosses, staged a demonstration nearby and called the parade "shameful."
The Cyprus Orthodox Christian church condemned the parade publicly, and issued a statement saying it considers homosexuality "the human being's fall from grace and an illness and not a natural way of life or choice."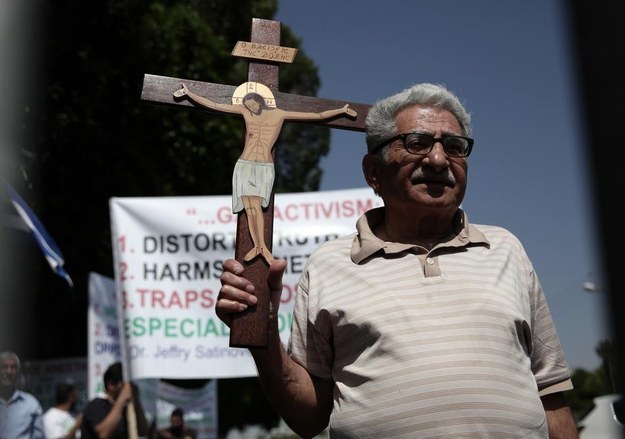 Despite the protests, organizers called the parade a "historic moment for the LGBT community in Cyprus."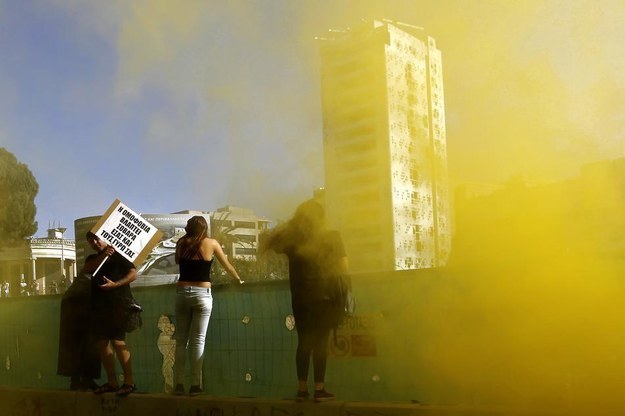 One organization — Accept LGBT Cyprus — took to Twitter and wrote, "Cyprus is changing. Thank you all."