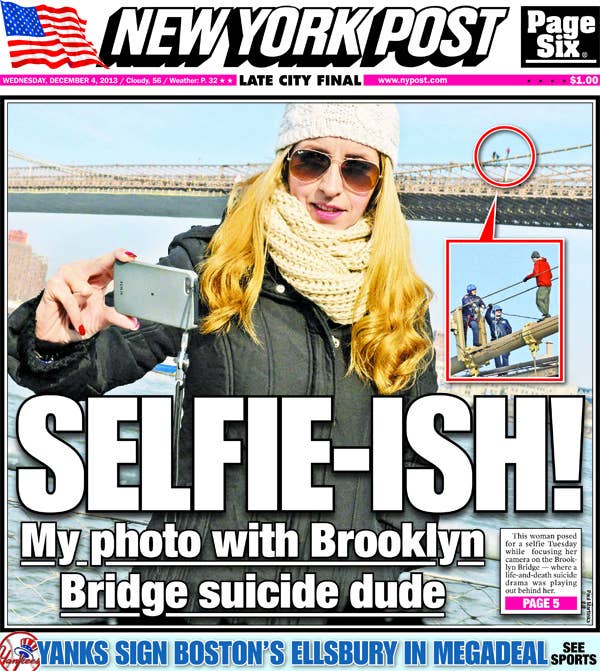 We've seen selfies at funerals, and selfies during school lockdowns, but this might be a new low.
A woman took this selfie in front of a suicidal man who seems to be receiving help from two officials on the Brooklyn Bridge.
It's not clear if the woman was aware of the "suicide dude" in the background of her photograph, or if she is just an innocent tourist who thought she'd snap a photo of herself in front of the iconic Bridge. Either way, the Post saw her taking the selfie, snapped this cover photo, and asked for her name.
"I'd rather not," she responded, according to New York Magazine.
Probably a good choice.