Woman Ticketed For Driving While Wearing Google Glass Is Found Not Guilty
California woman Cecilia Abadie, a self-identifying geek and "Google Glass Pioneer," was found not guilty by a San Diego traffic court. Abadie said in her hearing that the device was not on while she was driving.
Update — Jan. 16, 6:33 p.m. ET:
Cecilia Abadie is the first person to be ticketed for driving while wearing Google Glass. On Thursday, a San Diego traffic court found Abadie not guilty.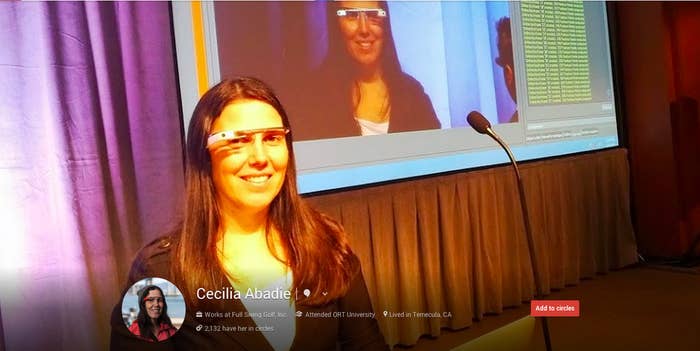 In October, she posted about the incident on her Google+ profile, and uploaded a picture of the ticket.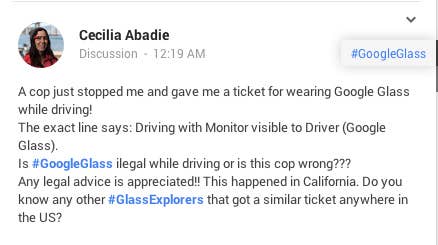 Besides wearing Google Glass, Abadie was also allegedly driving 15 mph above the speed limit.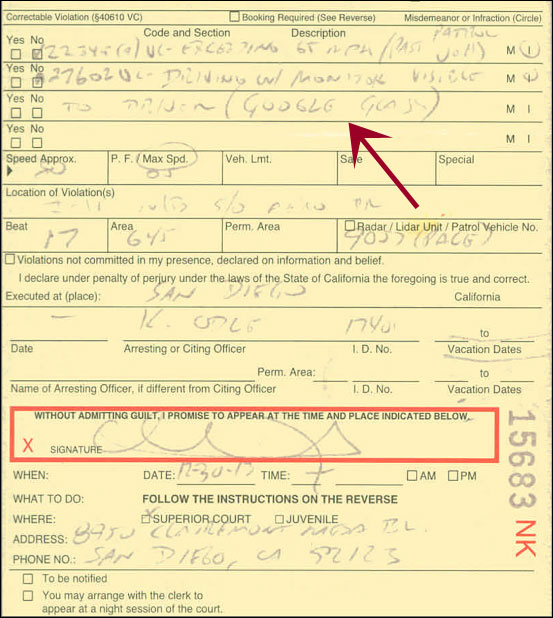 According to her Google+ profile, Abadie is a "geek" and a "Google Glass pioneer," who is passionate about the evolution of technology.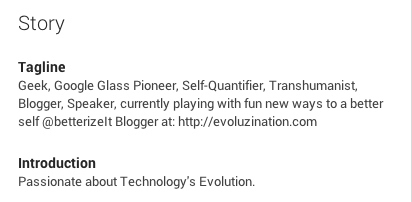 She is quite the Google Glass aficionado: She gave a TED Talk on the technology on Oct. 16, while of course wearing her own pair during the presentation.
And says she is committed to living a glassified life.
She even wore Google Glass to her court hearing!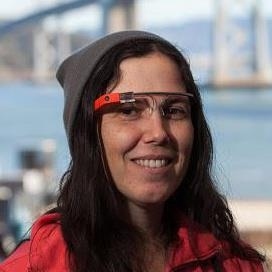 According to Glass Almanac, it is illegal to drive in California with a video screen that is operating and in the front seat of the car or visible to the driver.
California Vehicle Code Section 27602, which addresses video use inside motor vehicles, states:
A person shall not drive a motor vehicle if a television receiver, a video monitor, or a television or video screen, or any other similar means of visually displaying a television broadcast or video signal that produces entertainment or business applications, is operating and is located in the motor vehicle at a point forward of the back of the driver's seat, or is operating and the monitor, screen, or display is visible to the driver while driving the motor vehicle.
On Wednesday, a San Diego traffic court found Abadie not guilty.
Abadie said in the court hearing that she was not using Google Glass while she was driving, but was only wearing the device. She said the Glass activated when she looked up at the officer.
Abadie's attorney Will Concidine said Google Glass was invented after the current law was passed, which bans drivers from watching monitors. "There's nothing illegal about wearing Google Glass while driving your vehicle," he said.
Commissioner John Blair ruled Thursday that Cecilia Abadie was not guilty because the law that bands drivers from watching monitors requires proof that the device was on. She was also found not guilty of speeding.