Felicia Tham Chi Ting is a student at the Hwa Chong Institution and a blogger based in Singapore.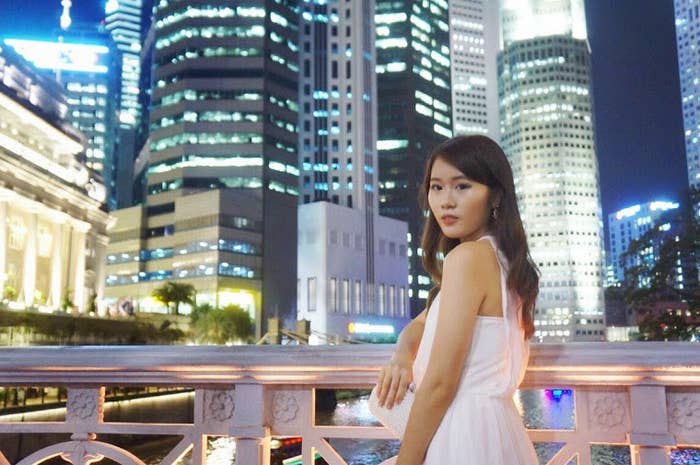 Over the weekend, Ting, 18, was on her way back from a trip in Nepal when she heard the news that an AirAsia flight went missing.
"Never ever, would i have imagined that someone i knew would be on that flight," Ting wrote on her blog on Monday.
"An hour later, our class whatsapp chat was flooded with news that our form teacher, Miss Tina was on that flight."
"Miss Tina" is 26-year-old Florentina Maria Widodo, who was nicknamed Tina by her family and friends.
"It just didn't seem real that you were really on that flight, Miss Tina, it didn't," wrote Ting.
In the blog post, Ting called Tina her favorite teacher. They first met when Tina was still training, and to Ting, she seemed "quiet" and "reserved." The 26-year-old then went on to become a biology teacher at the school, and worked with Ting for many months.
"We had loads of fun in class," Ting wrote in her heartbreaking post.
The teen last saw her teacher at prom, just two weeks ago. "Thank you for turning up for prom even though you really didn't have to," wrote Ting.
"And for telling us how dashing/pretty we looked that day. I could see how proud you were of us, for making it through all the way till where we are today."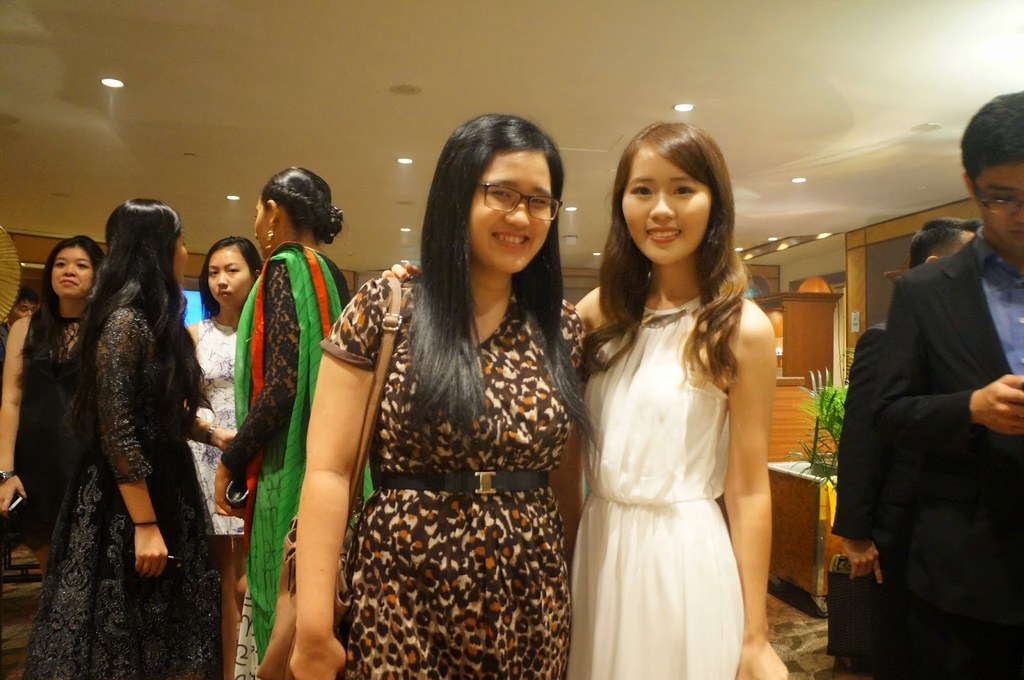 Ting told BuzzFeed News she wrote the post because, "I saw many local articles simply describing Miss Tina as a 'Hwa Chong Institution Biology Teacher,' and I felt that that did not do her justice."
"I thought it would be nice if people could see who she really was, beyond that label," said Ting.
In the post, the 18-year-old addressed Tina directly, saying that she and her classmates are "holding on to every inch of hope there is because you mean so much to us and tears just keep flowing as worry piles up."
The teen continued:
I know there's nothing we can do for you now but pray our hardest.

But rather than just let the media label you as a "Hwa Chong Institution Biology Teacher", i want to let everyone see who you really are, as a teacher, as a person, as our friend.
One memory Ting recalled was from the last day of school. Tina had promised that she would treat the class to pizza, and finally did.
"We were sooo happy because really we're such gluttons," Ting joked. "It was something we bugged you about months back and you never forgot about our little promise, even though we were actually kidding when we bugged you about it."
"If you just come back safely, we'll never bug you ... or annoy you anymore, a promise is a promise."