With stick-thin bodies, permanently arched feet, and platinum blonde hair, Barbie dolls don't look like most real women.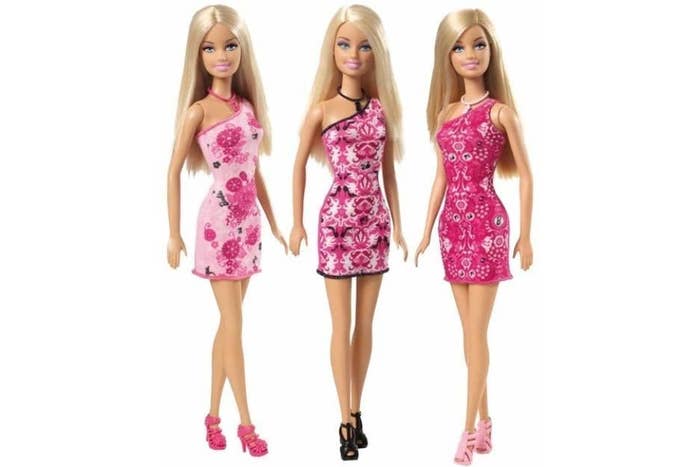 Designer Nickolay Lamm is seeking to change that. Earlier this year he created a "normal" Barbie, which had the proportions of an average 19-year-old woman. Lamm has dubbed his creation, naturally, "Lammily."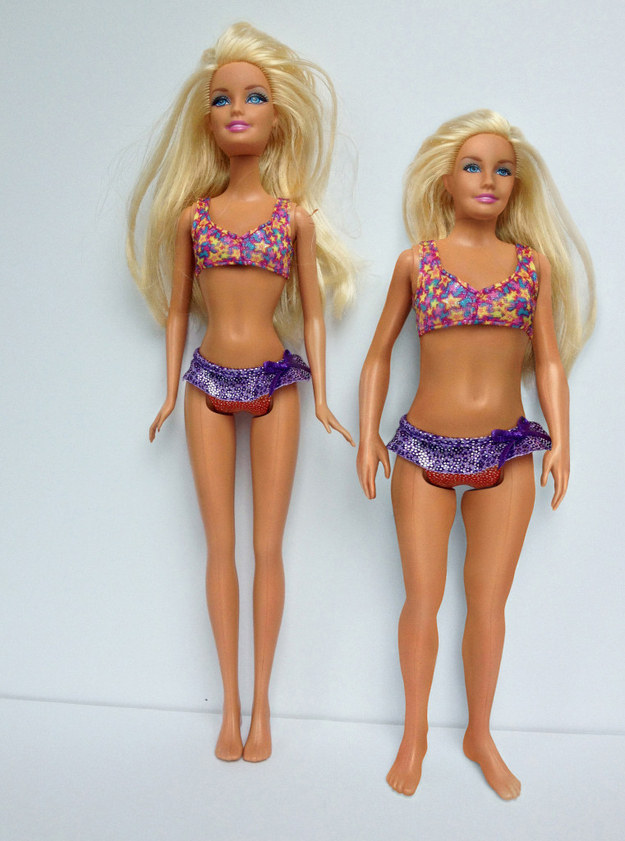 Lamm has now made a new accessory for the dolls: stickers that emphasize what it's really like being a woman.
The stickers, which include tattoos, cellulite, and stretch marks, can be placed anywhere on the doll's body. Lamm hopes they show that a variety of body types are natural and beautiful.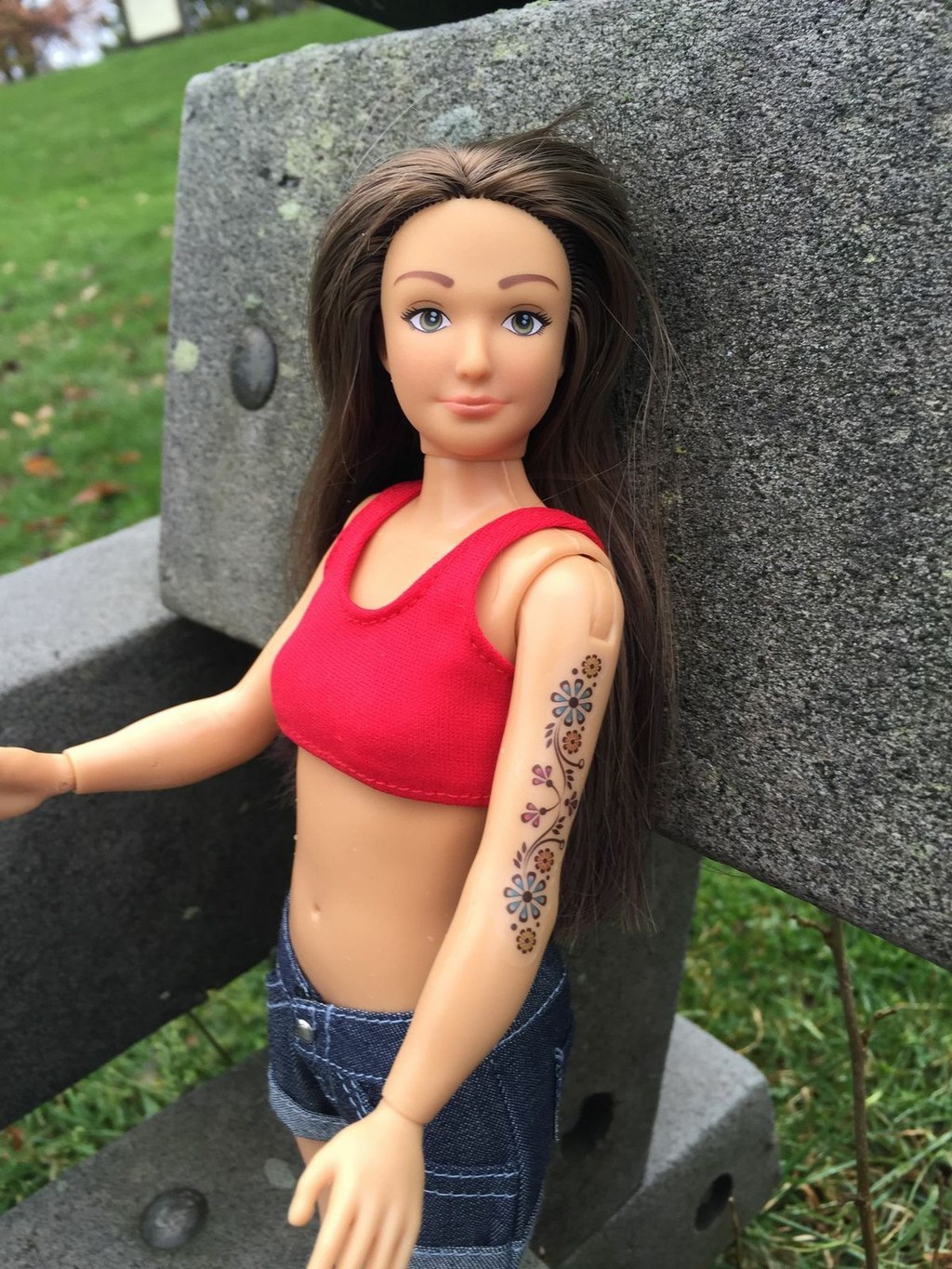 Since playing in the dirt, getting bruises, or developing stretch marks during puberty or growth spurts are normal parts of many girls' lives, Lamm wanted to make dolls that would represent those experiences.
"All fashion dolls look the same! I wanted to give them a realistic makeover," Lamm told BuzzFeed News.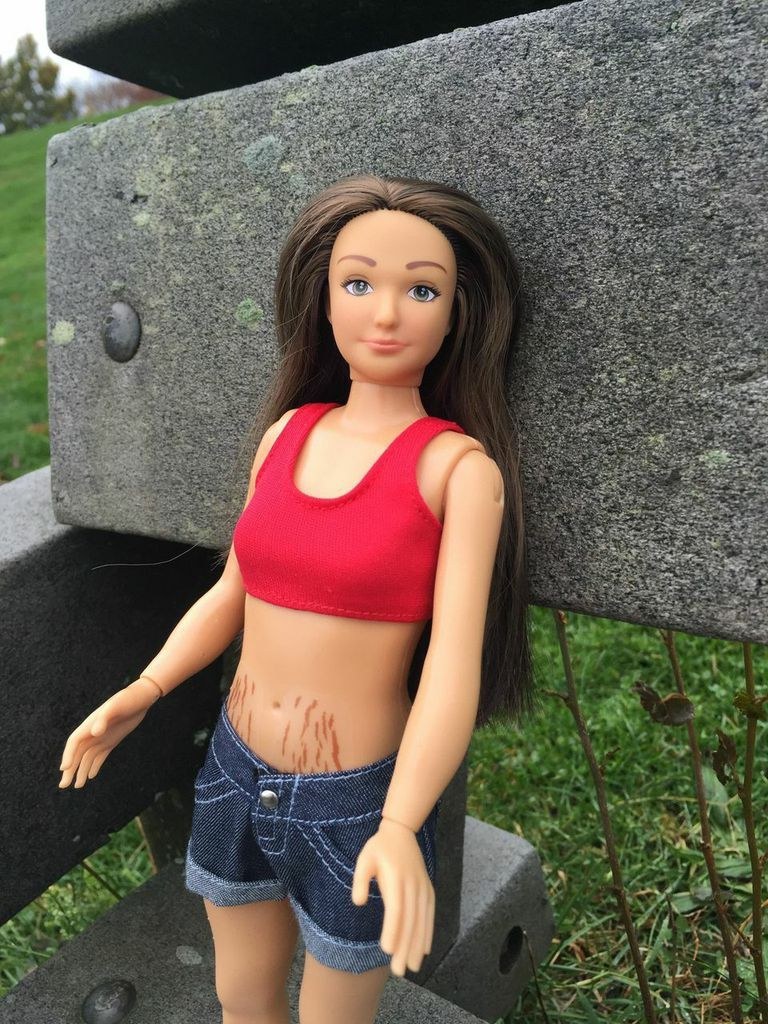 The other options for stickers are freckles, glasses, blushing, adhesive bandages, moles, temporary tattoos, stitches, scrapes & scratches, bruises, casts, scars, mosquito bites, and grass and dirt stains, Lamm said.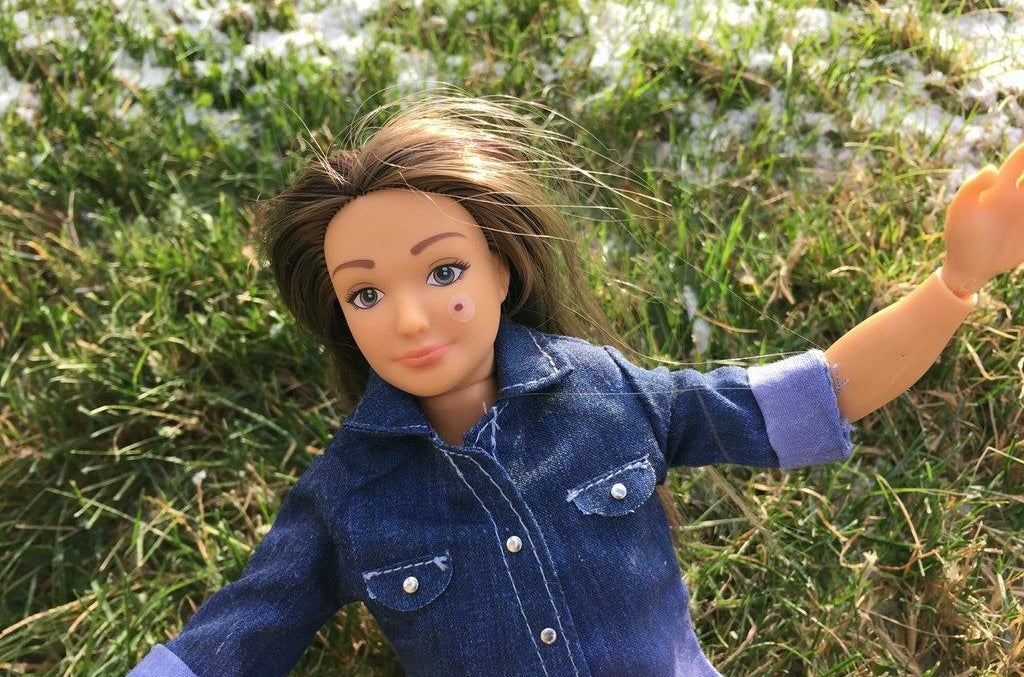 Lamm designed the "flaws" as stickers so that girls could customize their own doll.
He isn't very worried that their imperfect nature will deter kids from wanting to play with the dolls.
"I've seen kids playing with these stickers and saw how they put the stickers on and off, laughing and showing the customized doll to their parents," Lamm told BuzzFeed News.
"The 'imperfect' nature of it isn't an issue. I feel it makes the doll more relatable."
Lamm also made a YouTube video showing how second-graders reacted to the dolls. The response was overwhelmingly positive, he said.
"I think she's really pretty," said one kid. "She looks like my sister," another said. Kids added:
"She looks like a regular girl going to school."
"She looks like she would help someone if they were hurt."
"She's not like other dolls."