Couple Of 70 Years, Who Never Spent One Night Alone, Die Hours Apart
Helen and Kenneth Felumlee, a couple who held hands at breakfast every morning for seven decades, died within a day of each other.
A couple whose children say they held hands at breakfast every morning during their 70-year marriage died 15 hours apart.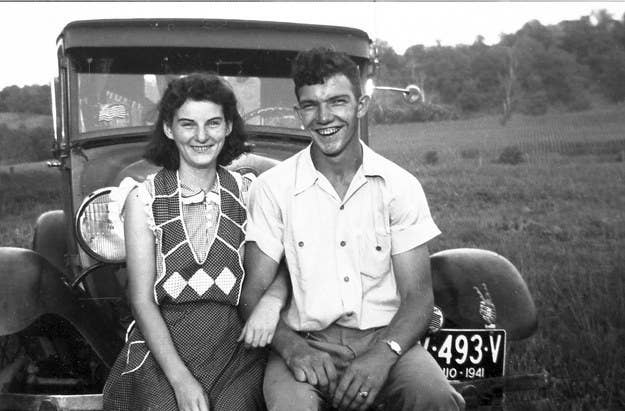 Helen Felumlee, of Nashport, Ohio, died at 92 on April 12. Kenneth Felumlee, her 91-year-old husband, died the next morning.
According to the Zanesville Times Recorder, Kenneth had his leg amputated 2.5 years ago due to circulation problems. Ever since then, Helen became his main caretaker. She continued to look after him until three weeks before her death, when she grew too frail to care for him.
The two hadn't slept apart in 70 years, the family said. Once many years ago the two took an overnight ferry that had bunk-beds, and decided to both sleep on the bottom bunk instead of sleeping apart a single night.
Their son, Dick Felumlee, said both of his parents died of old age, surrounded by family.
The lovebirds eloped in Newport, Ky. on Feb. 20, 1944, two days shy of Kenneth's 21st birthday. They had already been dating for three years. Helen quickly became pregnant, and the couple went on to have eight children.
Helen died on the morning of Saturday, April 12. About 12 hours later, Kenneth told his children, "Mom's dead."
He began to fade quickly, his family said, and he was with 24 of his closest family members and friends when he died a few hours later, on Sunday morning.
"It was a wonderful going away party," Cody said. "He was ready. He just didn't want to leave her here by herself."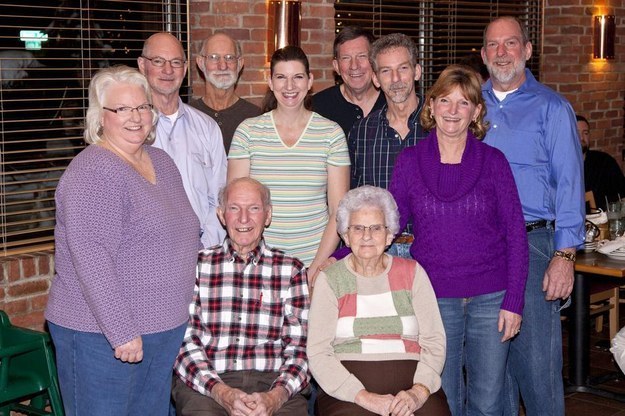 "We knew when one went, the other was going to go," said their daughter, Linda Cody. "We wanted them to go together, and they did."
"She was staying strong for Dad and he was staying strong for her," Cody said. "That's what kept them going."