The names of four hostages who were killed by an Islamist terrorist in a kosher supermarket in eastern Paris on Friday have been released.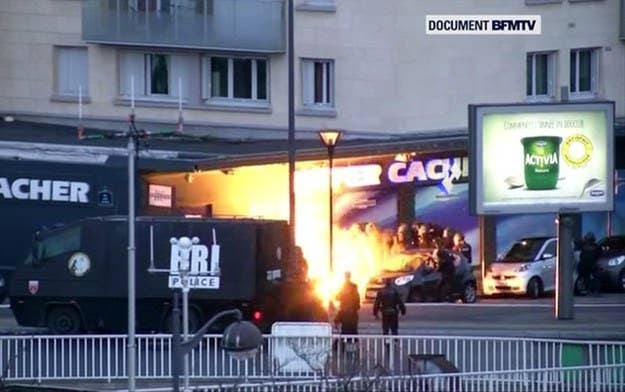 The four men killed in the attack were Yoav Hattab, 21, Philippe Braham, in his 40s, Yohan Cohen, 22, and François-Michel Saada, 63, French website Kapitalis reported.
Hattab, a Tunisian native, was among the four hostages who died on Friday. The victim's brother told Kapitalis that Hattab went to the store every Friday before Shabbat.
His father Betto Hattab is reportedly a rabbi at La Grand Synagogue in Tunis.
Hattab had traveled to France to study at a yeshiva in Marseilles, the Jerusalem Post reported, and then decided to stay.
Phillipe Braham was reportedly a teacher in his 40s who is survived by a wife and three kids.
Braham lived with his family in L'Hay-les-Roses, a town about eight miles south of Paris.
A neighbor described him to the Daily Mail as "a good man," adding, "He always said hello, he was always very polite. They are a very nice and quiet family. He didn't speak a lot, but he was a good man."
Yohan Cohen, 22, was living in the Paris suburb of Sarcelles where he was saving up for his wedding.
"He was a nice boy – I knew him and his friends by sight," Francois Pupponi, the deputy mayor of Sarcelles, told the Mail. "This tragedy affects all of the city and the Jewish community."
The New York Times reported Cohen worked in the supermarket.
François-Michel Saada was reportedly a former business executive with two children who live in Israel.
"He was someone who was extremely upright, who led his life for the happiness of his family," a friend described him to Le Parisien.
Additionally, Clarissa Jean-Philippe, 25, was the police officer killed in the suburb of Montrouge, Le Monde reported.
She was described a "lively and dynamic" by her colleagues, having only worked in the police for a short time.