"The Daily Show" Perfectly Sums Up Why Alabama's Abortion Laws Are Totally Backwards
An Alabama law passed in July allows attorneys to represent fetuses in court, and put pregnant minors on trial.
Last night on The Daily Show, correspondent Jessica Williams investigated an Alabama law passed in July that makes it very difficult for teenagers to get abortions.
Williams sat down with Alabama civil rights attorney Julian L. McPhillips, who taught her about the new law allowing attorneys to represent fetuses in courts, and put pregnant minors seeking abortions on trial.
McPhillips said that he speaks to "the unborn child's mother and may show her figurines of what her baby would look like."
"How do you know if a fetus is innocent?" Williams asked McPhillips. "I think it's a safe assumption that most fetuses, if not all fetuses, are innocent," he responded.
"What about a fetus that eats its own twin in utero?" she countered.
Williams also talked to Susan Watson, the executive director of the Alabama branch of the ACLU. Watson explained that this law allows attorneys to bring in any witnesses to testify against the pregnant teen.
"In the end, if the teen is allowed to access an abortion, the fetal lawyer can appeal and run out the clock," said Watson. "And if that happens, we have a parent."
"Oh shit," says Williams. "So that's how babies are made in Alabama."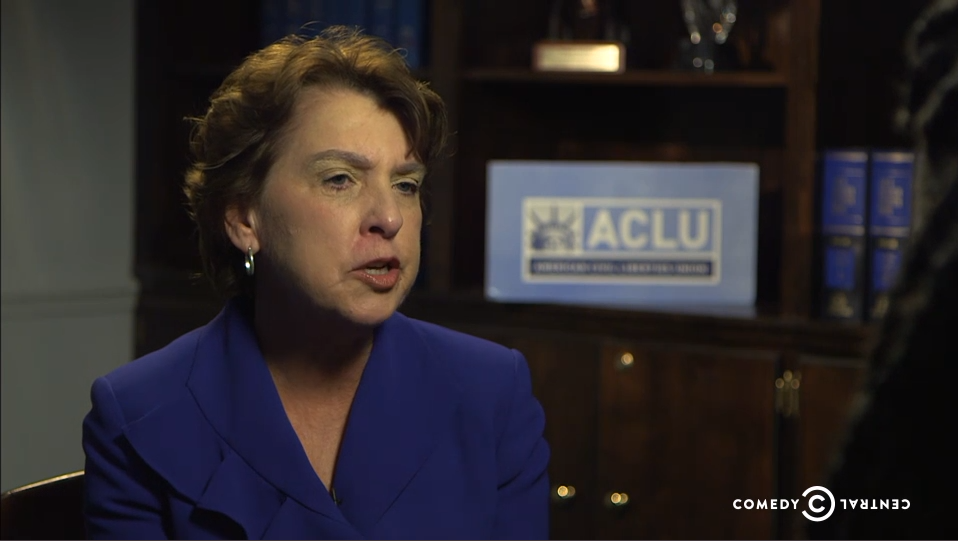 A huge point of contention around the law is that Alabama does not have a public defender system.
"Alabama is broke," explained Watson. "There are a lot of people in Alabama who need an attorney and cannot afford one. ... To give attorneys to fetuses instead is insulting."
Williams went back to McPhillips to try to get him to represent a person instead of a fetus, showing him a figurine of a black man. "His life might get cut short because he doesn't have access to a fair trial," she said.
But, unsurprisingly, it didn't work.
"No grown man is a fetus," replied McPhillips.
"If you can't afford an attorney," Williams concluded, "Alabama has got your back — until the day you're born."