As many as 10,000 people are believed dead in Leyte, a province in the Philippines, after strong winds and giant waves destroyed parts of the nation in one of the worst storms ever recorded.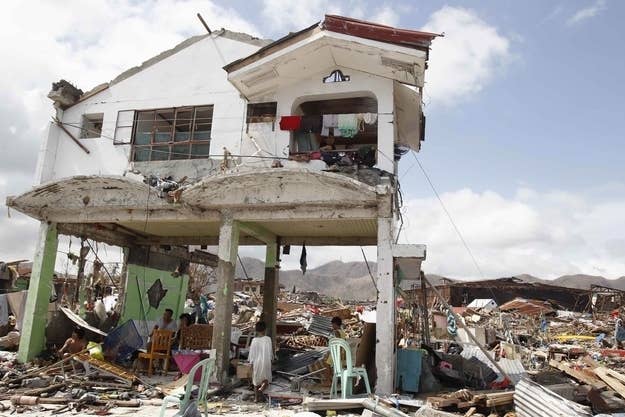 Corpses hung from trees and were found along sidewalks and near demolished buildings, the Associated Press reports.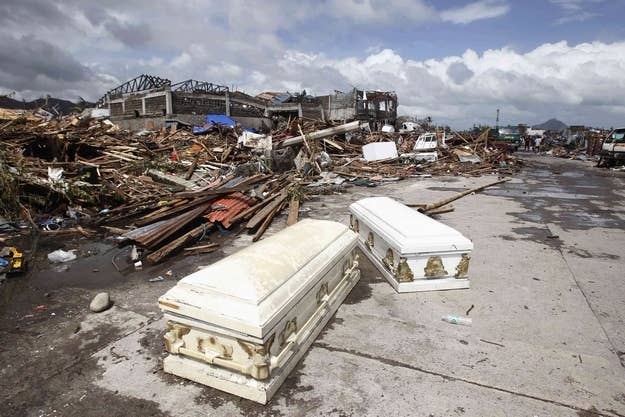 Typhoon Haiyan appears to be the deadliest natural disaster on record in the Philippines.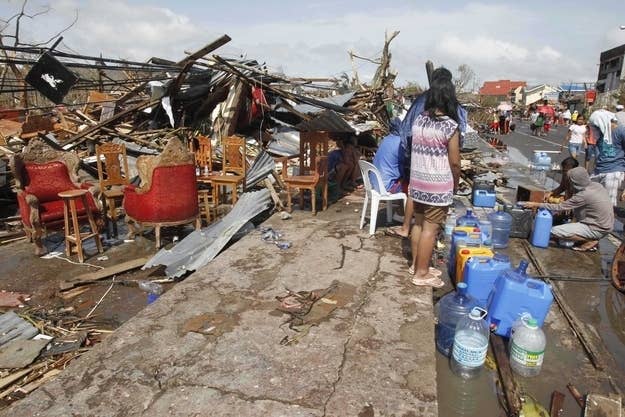 People on the ground in the Philippines shared their stories on Twitter, Facebook, and Instagram. WARNING: graphic content.
"On the way to the airport we saw many bodies along the street," Philippine-born Australian Mila Ward, 53, told the AP. "They were covered with just anything — tarpaulin, roofing sheets, cardboards."
She said she passed "well over 100" dead bodies along the way.
"I have no house, I have no clothes. I don't know how I will restart my life, I am so confused," an unidentified woman said, crying. "I don't know what happened to us. We are appealing for help. Whoever has a good heart, I appeal to you — please help."
"There is no power, no water, nothing. People are desperate. They're looting," said Defense Secretary Voltaire Gazmin.
"The water was as high as a coconut tree. I was swept away by the rampaging water with logs, trees and our house, which was ripped off from its mooring," said Sandy Torotoro, 44, who lives near the airport with his wife and 8-year-old daughter.
"When we were being swept by the water, many people were floating and raising their hands and yelling for help. But what can we do? We also needed to be helped," Torotoro said.
One Instagram user showed the destruction to various parts of his home.
"The devastation is ... I don't have the words for it," Interior Secretary Mar Roxas said. "It's really horrific. It's a great human tragedy."
Many posted messages offering help to others.



In China, the storm is still brewing.