Survivors Of Military Sexual Assault Come Forward At Public Hearing
Sen. Kirsten Gillibrand held a hearing on sexual assault in the military two days after the Military Justice Improvement Act was blocked in the Senate.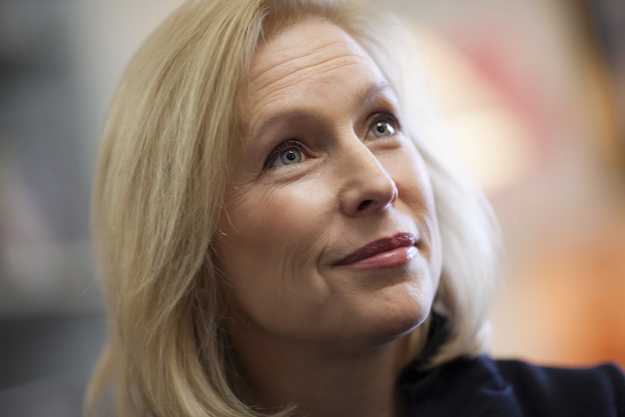 A bill to address the sexual assault crisis in the military was blocked on Monday in favor of voting on Iran sanctions, but two days later, survivors of sexual assault came forward on Capitol Hill to speak about their experiences and voice support for the bill.
Sen. Kirsten Gillibrand, Democrat from New York, who has been championing the Military Justice Improvement Act since 2013, chaired the committee hearing and focused on the relationship between military sexual assault, post-traumatic stress disorder and suicide.
"No matter where any one person falls in this debate, we can all agree that we must fully understand the long-term psychological toll on the survivors of sexual trauma in the military and the best practices for effective treatment," Gillibrand said.
On Wednesday, a spokesperson for the U.S. Army said that it sifted through some 20,000 records and removed 588 people — about 3% — from various jobs following a sexual assault review.
"We will continue working to better ensure we select the very best people for these posts, and that the chain of command knows what is expected of them, and how important this work is to the Army," said Col. David Patterson, a spokesman at the Pentagon told USA Today.
While commanders currently have the ability to dismiss jury convictions against sex offenders, Gillibrand's bill hopes to change that.
"Reporting to the chain of command — it's horrific," said retired Lance Cpl. Jeremiah J. Arbogast, who testified in front of the committee. "You know, it could be a perpetrator in your chain of command. It could be your direct supervisor. In my case, it was my previous supervisor."
Speaking to the Senate committee, Arbogast detailed his rape and the PTSD he suffered as a result.
Jessica Kenyon, a former private first class in the U.S. Army, joined Arbogast on the panel to speak out as a survivor of assault.
After the hearing Gillibrand drew attention to the alarming rates of suicide and PTSD among veterans, and thanked those who testified.
There are now 55 public supporters of her bill; 60 senators are needed to pass a bill in the Senate past a filibuster.