The Spurs Name WNBA Star As Assistant Coach
Becky Hammon, who played for the San Antonio Stars, announced her retirement in July.
On Tuesday morning the San Antonio Spurs named WNBA star Becky Hammon as an assistant coach, making her the second female member of an NBA coaching staff.
The first woman, Lisa Boyer, who is now the associate head women's basketball coach at South Carolina, was a member of "John Lucas' staff in Cleveland in the 2001-02 season," according to ESPN.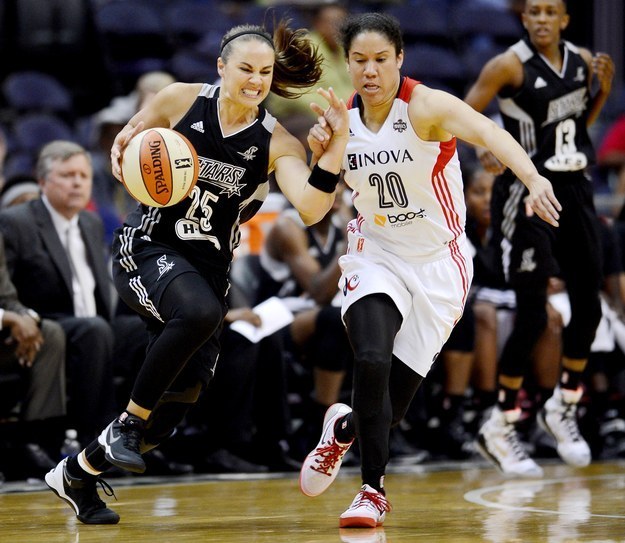 On July 23, Hammon announced that after playing in the WNBA for 16 years, she would retire from the league after the 2014 season.
In July 2011, Hammon was listed as one of the WNBA's Top 15 Players of All-Time. The basketball star also ranks seventh in WNBA history in points (5,809), fourth in assists (1,687) and sixth in games (445), according to an NBA press release.
Gregg Popovich, the Spurs head coach, released a statement on Tuesday saying that he "very much" looked forward to "the addition of Becky Hammon to our staff."
"Having observed her working with our team this past season, I'm confident her basketball IQ, work ethic and interpersonal skills will be a great benefit to the Spurs."