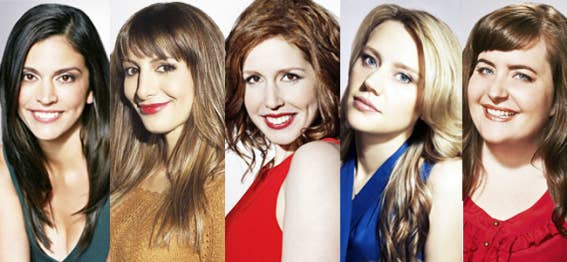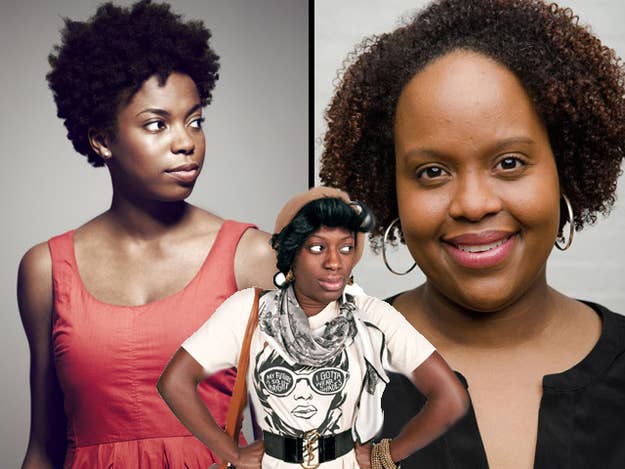 A conflicting report from Deadline suggests that there are several other women still in the running, including Erica Ash, Bresha Webb, Tanisha Long, Misty Monroe, Gabrielle Dennie, Amber Ruffin, and Leslie Jones. (You can read more about these women here.)
Multiple attempts to reach performers auditioning for SNL were not immediately successful.
One actress who auditioned in L.A., Tiffany Haddish, told TMZ on Dec. 2 she thought the audition was "total BS" because SNL's executive producer, Lorne Michaels, wasn't there. "It was only thrown together to quiet SNL's critics ... not to find a new cast member," wrote TMZ.
Haddish reportedly said "they already know who they want ... they're just wasting all these black women's time and gas money."
Michaels told The New York Times that SNL could add "as many as two" cast members in January. Bringing on two black women could mitigate the pressure of one person being seen as a mid-season diversity hire and facing intense scrutiny for all of her performances. (Is she really ready? Does she deserve this? Is she just here because SNL feels guilty?)
In the episode Kerry Washington hosted, SNL addressed the race issue directly in the cold open.
Back in early November, Michaels addressed the lack of diversity in an interview with The Associated Press.
"It's not like it's not a priority for us," he said. "It will happen. I'm sure it will happen."
The two black male performers also spoke out. Jay Pharoah said that SNL needs to work harder to find black women, and he recommended performer Darmirra Brunson, who was invited to the Dec. 1 audition in L.A.
Kenan Thompson, on the other hand, said that the black women who have auditioned in the past were simply "not ready" for the show.
You can watch the clips below and judge for yourself whether or not you think these women are "ready" for SNL.
Rothwell is a sketch and improv comedian who performs at UCB and the People's Improv Theater in New York. She won the NBC Universal Diversity Scholarship, and was also selected to perform at the Just for Laughs 2012: New Faces Characters Showcase in Montreal, a highly selective comedy festival.
This hilarious sketch shows off her acting chops and comedic timing. She performs at UCB every Saturday night with the improv group The Curfew.
Sasheer is a UCB sketch and improv comedian who also performs stand-up throughout New York City. She had a role in the last season of Inside Amy Schumer, and she co-writes and stars in the web series The Pursuit of Sexiness with Girl Code actress Nicole Byer. She performs at UCB Tuesday nights with the improv group Bucky.
Last night, Zamata performed at Hannibal Buress' weekly show at The Knitting Factory in Brooklyn. A BuzzFeed reporter who attended said she did a number of impressions, including Queen Latifah, Michelle Obama, Beyoncé, and the rest of Destiny's Child.
Kerry Coddett is a YouTube personality who would be a particularly interesting choice: She has publicly addressed the show's lack of diversity and wrote an op-ed in The Atlantic suggesting the real problem is that SNL doesn't know how to write for black women. There are currently no black female writers. She wrote:
The focus on SNL's supposed inability to find black comediennes obscures the larger issue. The Kerry Washington episode, and the show's long history, suggests that Saturday Night Live just doesn't know what to do with black women. The roles it offers to them fall in line with much of the rest of popular media: stereotypical, demeaning, and scarce... Perhaps it's not that black women aren't "ready" for SNL; it's that SNL isn't ready for a black woman. And it won't be—until the show is ready to change the roles it asks black actresses to play.