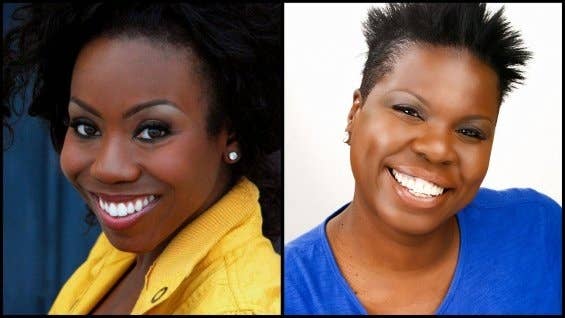 Hiring a black female performer was an important move to diversify Saturday Night Live's cast, but the show has also faced criticism that without women of color in the writer's room, sketches featuring black actresses portray stereotypical caricatures, rather than real characters.
"Saturday Night Live just doesn't know what to do with black women," wrote Kerry Coddett, a comedian who has auditioned for SNL. "The roles it offers to them fall in line with much of the rest of popular media: stereotypical, demeaning, and scarce."
Earlier this year, when actress Kerry Washington hosted SNL, the show directly address its limited diversity during the episode's "cold open." But there were also concerns about the narrow roles the Scandal actress played on the show. She was a nagging girlfriend, a sassy assistant, and a clueless, angry Ugandan beauty queen.
"There were no roles where her race and gender wasn't an issue," Coddett wrote.
SNL's newest hires for its writer's room prove that (at the very least) the show recognizes the criticism it received last year as legitimate: Black female comedians LaKendra Tookes and Leslie Jones will join the staff as writers starting next week for the Jan. 18 episode featuring Drake, according to the The Hollywood Reporter.
Tookes and Jones were both discovered after the show's recent auditions in New York City and Los Angeles to find black female performers. The showcase was the first in SNL's history to exclusively focus on African-American woman, and now three hires have resulted from the auditions: Sasheer Zamata will make her debut as a featured player on Jan. 18.
Leslie Jones is an actress and a stand-up comedian who's performed at Montreal's Just for Laughs Festival and the Aspen Comedy Festival. Her comedy special Problem Child aired on Showtime in 2011.
Needless to say, the 2014 season of Saturday Night Live will be a must-watch as show expands and develops to showcase its new talent.