Rob Ford Had A Wild Night And Got Ticketed For Jaywalking, Because Of Course
Classic Rob.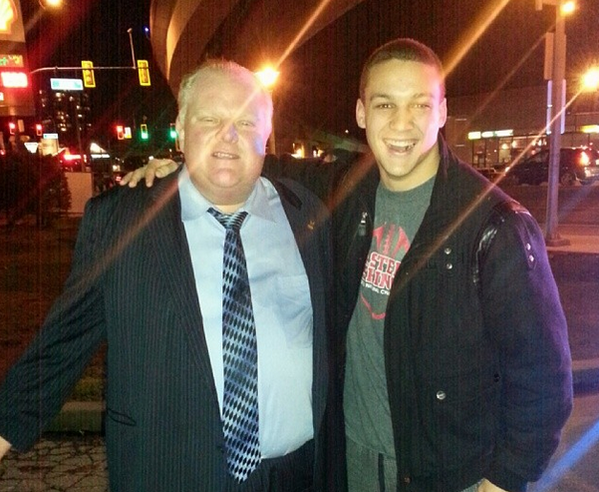 Rob Ford took a trip to Vancouver this weekend for the funeral of his former staffer David Price's mother, but the Toronto Mayor also made time to have some fun, Global News reports.
Ford was spotted partying in "The Foggy Dew," a Vancouver pub.
Despite dozens of people who claimed to have gotten drunk with Rob Ford on various social media sites, the Toronto Mayor told reporters that all he had to drink was a Diet Coke.
After leaving the bar, Toronto Sun reporter Joe Warmington said Ford and Price were each ticketed $109 for jaywalking.
Ford allegedly told Warmington he was "shocked" and "embarrassed" by the ticket, which he called a waste of taxpayers' money.
There were reports that Ford was also ticketed for public intoxication, but he later denied the allegations.
Jaywalking ticket and all, looks like Rob Ford had a pretty good night.