Suicide Bomber Kills 13 In A Market Near Baghdad
At least 13 are reported dead and 25 wounded after a suicide bomber blew himself up in a market in Iraq. Islamic State of Iraq and Syria (ISIS) is suspected.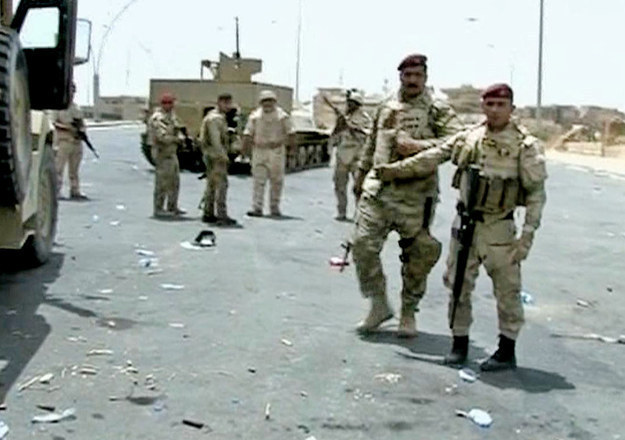 Iraqi police and hospital officials told the Associated Press that a suicide bomber attacked a market south of Baghdad while people were shopping, killing 13 and wounding at least 25.
Officials said that the man blew himself up around sunset on Wednesday, in a market in the Mahmoudiya area, which has a Shiite majority population.
No one has claimed responsibility for the attack, but the Sunni militant group Islamic State of Iraq and Syria (ISIS) is suspected.
In recent weeks, the ISIS has grown increasingly successful, killing dozens in various attacks, as sectarian tensions grow in Iraq.
The Shiite-led government is struggling to come up with a military response to the recent string of ISIS bombings. On Wednesday, Iraq's Shiite prime minister called on his nation's political blocs to fight back against the growing threat threat of the ISIS, which is blazing through the country's west and north, but he offered no promise of greater political representation for Sunnis.