These Pictures Of Broken Subway Trains Being Thrown Into The Ocean Are Stunning
Photographer Stephen Mallon talked to BuzzFeed News about the six trips he took to the Atlantic Ocean to witness and photograph the spectacle.
Ever wonder what happens to old or broken New York City subway cars? They're not impounded or fixed up. Instead, for over a decade the trains have been tossed into the Atlantic Ocean.
When photographer Stephen Mallon discovered this was happening around 2007, he decided to see it for himself. Mallon told BuzzFeed News he attended six different "drops," in which he traveled by tugboat from the coast of Ocean City, Maryland, out into the Atlantic Ocean.
The Brooklyn-based photographer shot these scenes from 2008 to 2010 as part of a larger project on the recycling industry.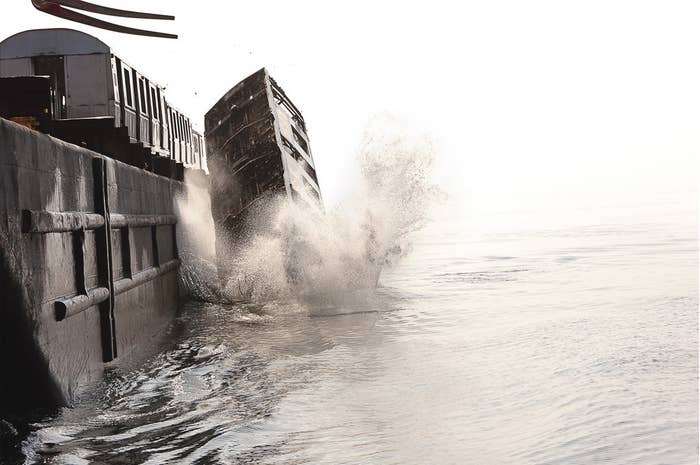 While it might seem like pollution, throwing the subway cars into the sea is actually part of an effort to create an artificial reef to help foster sea life and tourism.
"They wanted to create habitats for fish, which is good for sports fishing because algae moves in and then little fish come in, and then bigger fish go to eat those fish," he explained. "The artificial reefs are also good for scuba diving and snorkeling."
The process of discarding the old trains is paid for by tourism boards from various coastal states, from Virginia to North Carolina. The main reef he witnessed being built was off the coast of Maryland.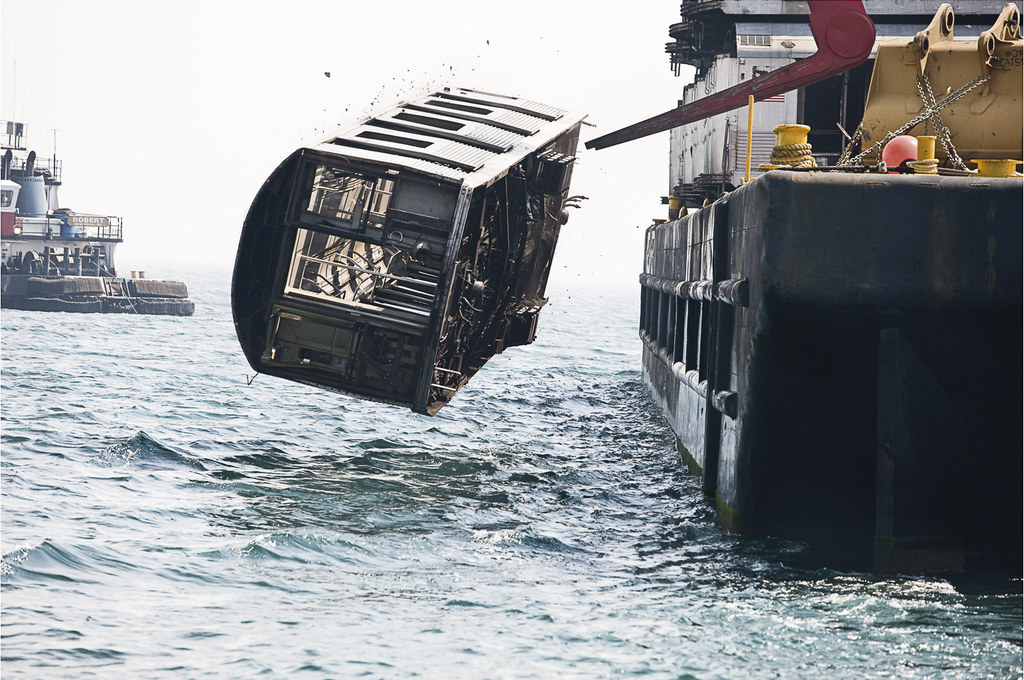 "It's a little bit disturbing to watch," admitted Mallon. "It gives you a little bit of vertigo because you can imagine yourself holding onto the pole while it's happening, and it feels like a James Bond movie."
"The capacity of the excavator is enormous," he added, describing the machinery used to toss the trains into the sea.
"It looked like it was just picking up a subway and flicking it off into the ocean like it was no work."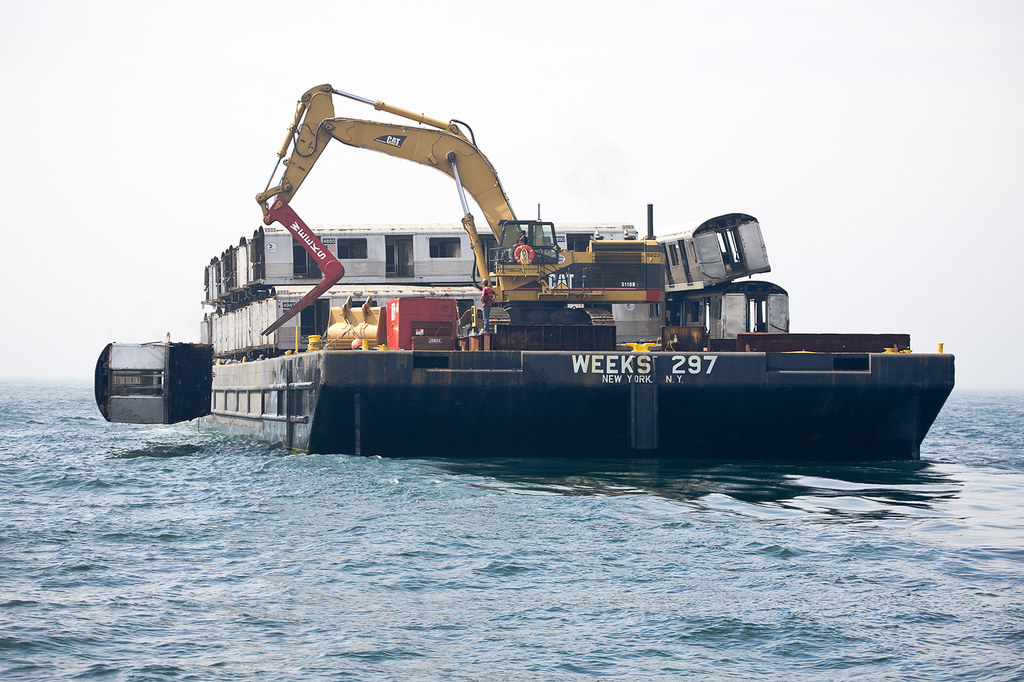 Mallon explained that he took all the pictures from a crew boat, while directing the captain where he needed to be to capture the best shots.
"Depending on the light and what we were shooting I'd direct the captain, asking him to place me in certain places," he said.
Mallon's images were part of a collection called Next Stop, Atlantic, and will be part of an exhibition at NYU's Kimmel Galleries in New York City, on view Feb. 6 through March 15.