NYPD Police Officer Convicted For Plotting To Rape, Kidnap, And Eat Women Is Free
The so-called "Cannibal Cop" was convicted in March 2013 of planning to kidnap, rape, kill, and cook women. A judge granted his release on $100,000 bond after his conviction was tossed.
The conviction of Gilberto Valle — the New York City police officer known in New York media as the "Cannibal Cop" for allegedly plotting to kill, rape, and cook women — was overturned by a federal judge on Monday.
Manhattan Judge Paul Gardephe acquitted Valle, saying that there was insufficient evidence to show that he planned to bring his disturbing plot to fruition.
The judge set bail at $100,000 and ordered home detention for Valle, according to reports. Prosecutors said they plan to appeal.
Valle, who was convicted in March 2013, was facing life in prison for his alleged plan to kill and cook his wife and other women. His lawyers had argued that the alleged plots were fantasy online role-play.
"The evidentiary record is such that it is more likely than not the case that all of Valle's Internet communications about kidnapping are fantasy role-play," Judge Gardephe wrote in his opinion.
He said that although he was disgusted with Valle's "misogynistic" writings, they did not equate to a crime:
Once the lies and the fantastical elements are stripped away, what is left are deeply disturbed misogynistic chats and emails written by an individual obsessed with imagining women he knows suffering horrific sex-related pain, terror and degradation.

No one was ever kidnapped, no attempted kidnapping ever took place, and no real-world, non-Internet -based steps were ever taken to kidnap anyone.

Dates for 'planned' kidnappings pass without comment, without discussion, without explanation, and with no follow-up. The only plausible explanation for the lack of comment on inquiry about allegedly agreed-upon and scheduled kidnappings is that Valle and the others engaged in these chats understood that no kidnapping would actually take place.
The judge did uphold Valle's conviction on a second count of wrongfully using the NYPD's database to gather information on his list of female targets. He faced up to a year on that count, but since he has been in jail since late 2012, he has already served his time.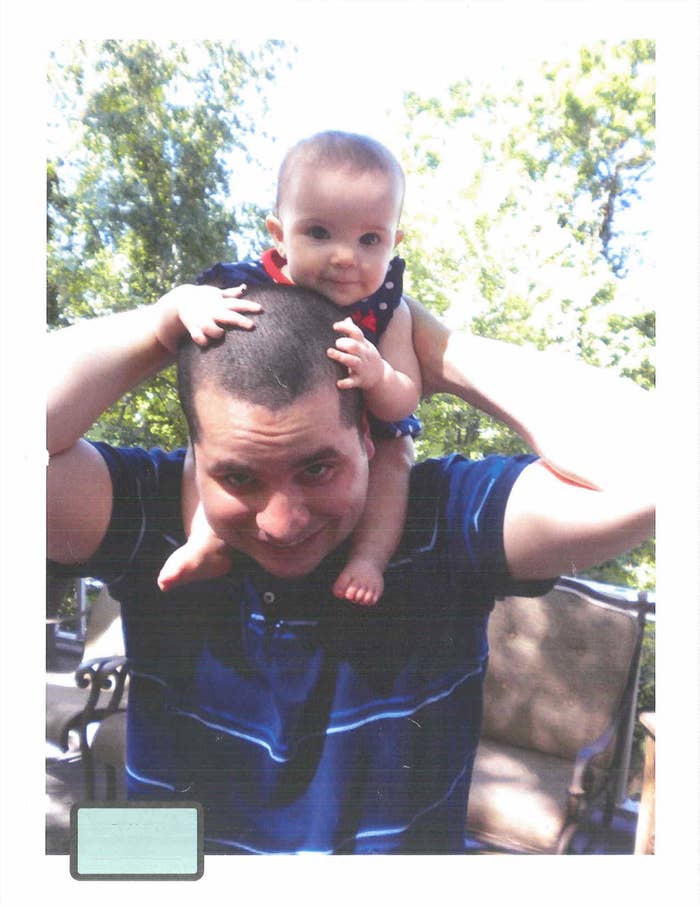 According to prosecutors, Valle frequently visited the website darkfetishnet.com to discuss his plans to kidnap and assault three women in February 2012.
No women were ever actually kidnapped or harmed.
Later in 2012, his wife used computer spyware to hack into Valle's laptop and uncover his online chats. Among her findings was a document titled "Abducting and Cooking Kimberly — A Blueprint," which outlined the materials he would need, including a gag, rope, chloroform and a tarp.
He also wrote he desired to become a "professional kidnapper" who roasted his victims alive.
After the March 2013 verdict, Valle's attorney, Julia Gatto wrote: "Obviously, the case involved thoughts that were unusual and bizarre and, frankly, very ugly, and we think that the jury just couldn't get past that and they never got to the law."
Valle had yet to been sentenced because he had appealed his conviction.
The judge wrote: "The highly unusual facts of this case reflect the Internet age in which we live."