San Diego County Sheriff's Deputies responded to reports of a gunman on the Cal State San Marcos campus shortly after 9 a.m. PT, NBC San Diego reports, but police later said that the man was unarmed, and that his umbrella caused the scare.
The police tweeted for students to stay in place and barricade their current location.
The school was on lockdown for about 45 minutes.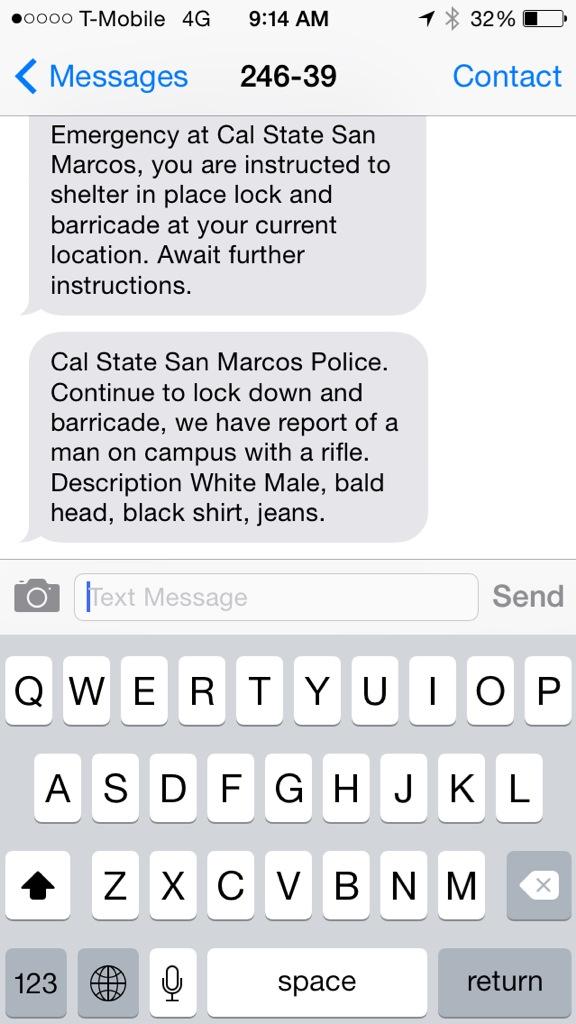 The suspect reportedly had a "long gun" and was seen just before 9 a.m. PT Wednesday, police told NBC. The school sent out at Tweet describing the armed man as bald, white, and holding a rifle.
The fall semester does not begin until next week, but an orientation was scheduled to begin on Wednesday morning.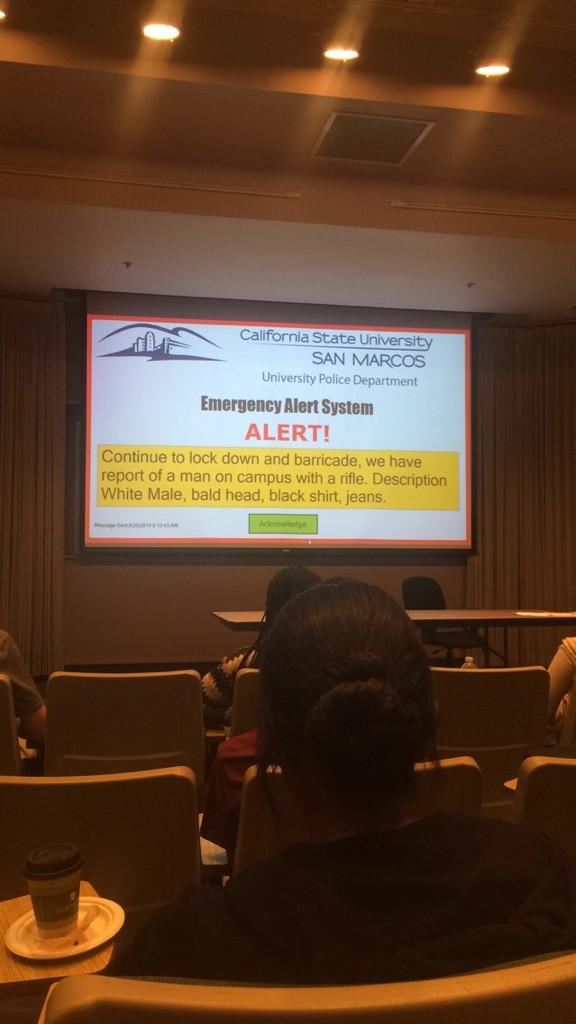 Around 9:45 PT, police gave the "all clear," saying that they had made contact with the suspect, who was unarmed.
Turns out that the suspect was a staff member who was carrying an umbrella inside of an "umbrella case" which to some resembled a gun.